We use affiliate links. If you buy something through the links on this page, we may earn a commission at no cost to you. Learn more.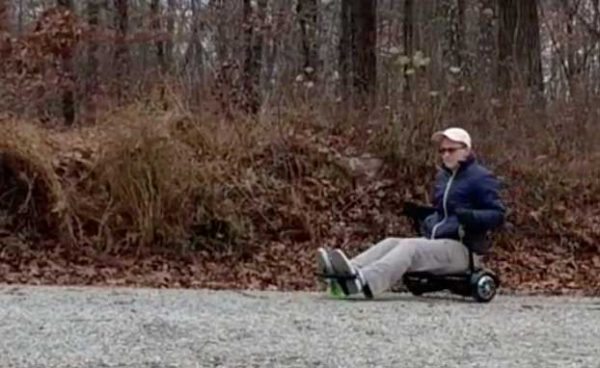 I've always wanted to try a self-balancing scooter or hoverboard but I decided I valued unbroken bones and a bruise free body even more. But turning a hoverboard into a go-cart was just too fun to pass up. So when Jetson offered me their JetKart universal hoverboard accessory, I said let's do it!

What is it?
The Jetson JetKart is a specially designed attachment for any two-wheeled hoverboard that will turn it into a go-cart style vehicle that you sit on instead of stand on to ride.
What's in the box?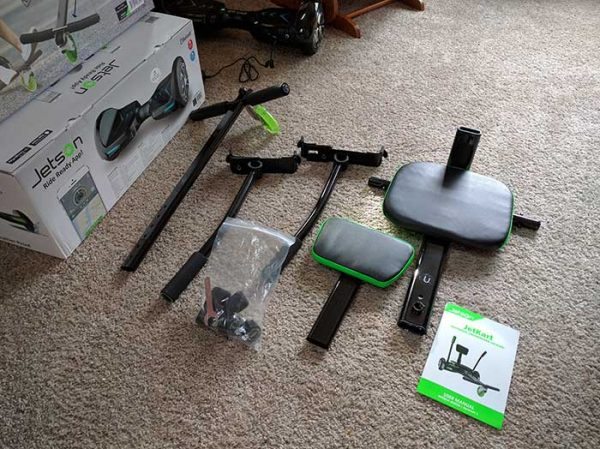 JetKart
Hardware
Instructions
Assembly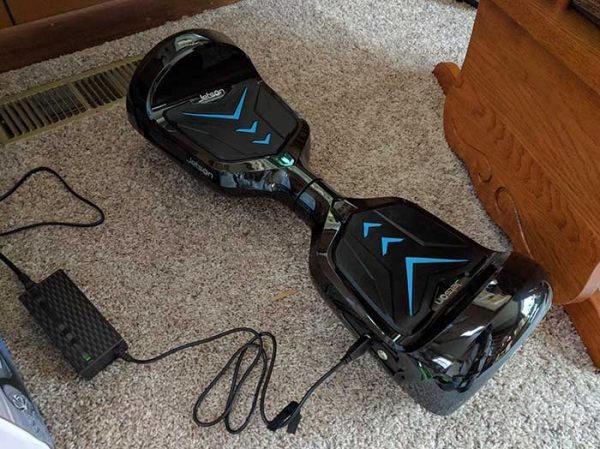 A two-wheeled hoverboard is needed before you can use the JetKart. It should be obvious that a hoverboard is NOT included with the JetKart and is a separate purchase. Jetson sells hoverboards which you can find at Target. They sent me the Jetson V6 hoverboard to use with the JetKart.
My first step was to make sure the Jetson V6 hoverboard was charged up and ready to go.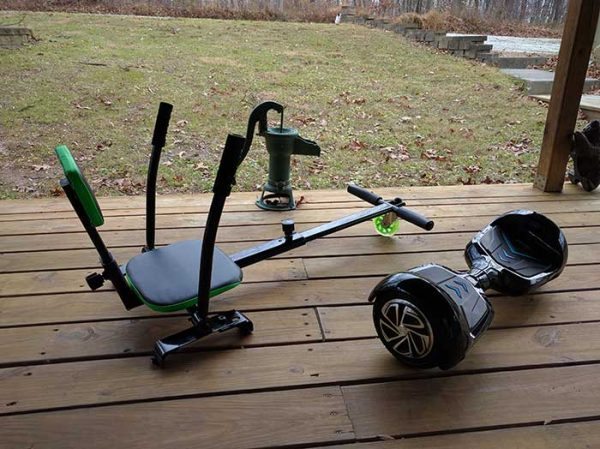 Assembling the JetKart hoverboard accessory was pretty easy. All I had to do was follow the instructions to connect the parts. All the tools needed are included with the JetKart, but I found I needed a hammer to help me attach the handles.
Once the JetKart is fully assembled, it's time to attach it to the hoverboard.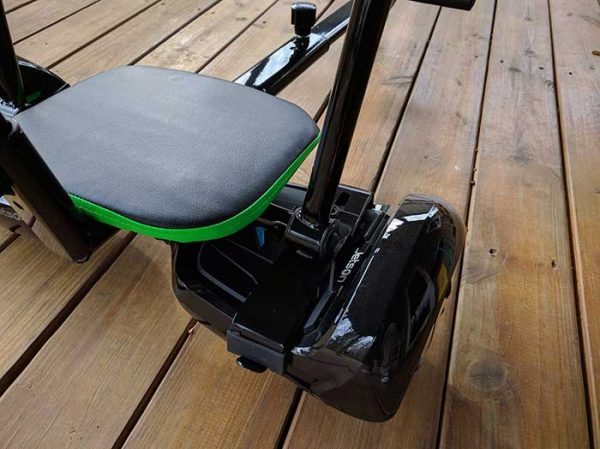 The handles on both sides of the JetKart sit over the hoverboard's wheels.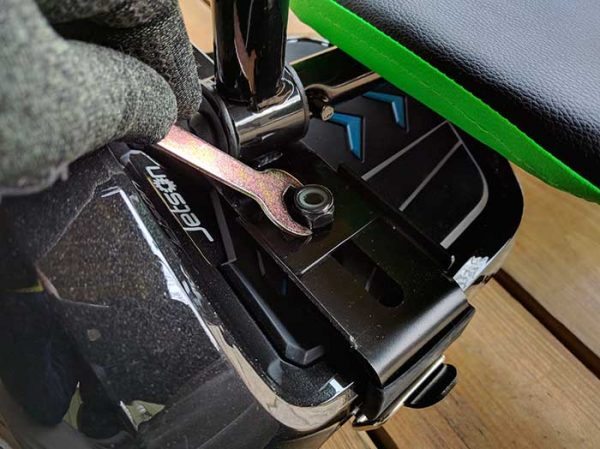 The holders are adjustable to accommodate different wheel sizes from 6.5" – 10". Once I adjusted and tightened down the handle, the last step was to connect the thick elastic clips from one side of each handle, under the wheel and back up to the rear side of the handle.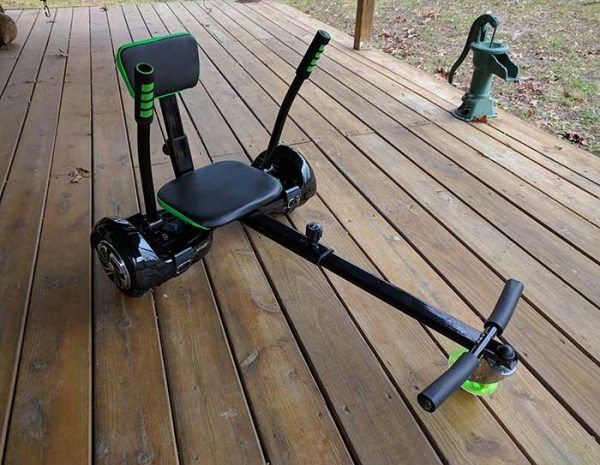 This is the way the JetKart looks fully assembled. The foot rest length is adjustable from 22" up to 45" to accommodate all heights. The back rest is adjustable too.
The JetKart has a maximum weight capacity of 350 pounds.
See it in action
Final thoughts
Only one word comes to mind – fun! Riding around on the JetKart was a blast. It did take some practice though as it didn't feel completely natural to me to propel myself around using handles. Moving forward is fine, but trying to stop can get a little tricky because you don't want to jerk the handles backward too far or you'll be rolling in reverse at high speed before you know what happened. It takes a delicate touch. The same goes for turning.
Hoverboards work best on a flat smooth surface, but I don't have a paved road or driveway. I learned how to control the JetKart on my deck and then tried it out on my gravel road. It worked fine, although the ride was pretty bumpy and it didn't do even slight inclines all that well.
If you already have a self-balancing scooter / hoverboard and are tired of standing, the JetKart is a fun accessory that will let you sit and enjoy a go-cart style ride.
Source: The sample for this review was provided by Jetson. Please visit their site for more info and Target to order one.