We use affiliate links. If you buy something through the links on this page, we may earn a commission at no cost to you. Learn more.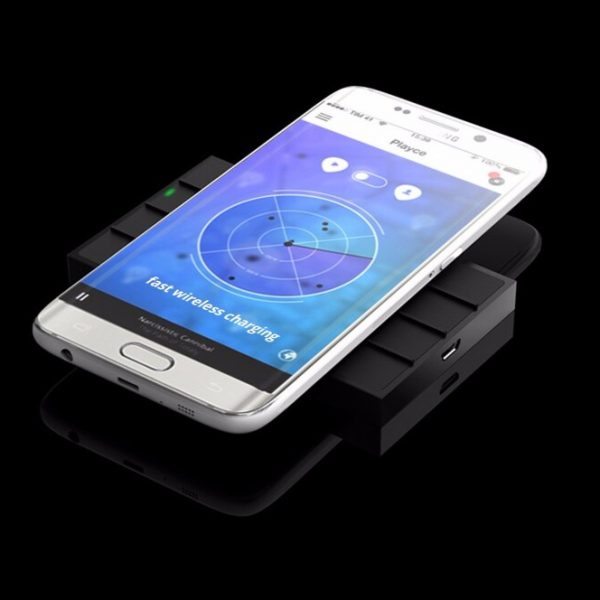 After a long day at work – and after putting our kids to bed – my wife and I tend to "veg out" in our bed. Generally, we'll watch some TV, discuss our day, or plan out our week.
During this time, I often find myself in need of my phone, but find the battery is perilously low. I'll try to charge my phone while using it, but usually find myself thwarted by the length of the USB cable.
Fortunately, there is wireless charging, one of my favorite features in a smartphone. With wireless charging I can place my phone on the charger, grab it when I need it, and place it back when I'm done, without any hassle.
Recently, I was given the chance to try the Tronsmart Chocolate fast wireless charger. Let's find out if it will become a permanent fixture on my nightstand.
In the box
Fast wireless charger
Micro USB cable
Instructions
Specifications
Input – 9V/1.67A (fast), 5V/2A (normal)
Output – 9V/1.2A (fast -10W max), 5V/1A (normal)
Dimensions – 2.4″ wide x 3.9″ long x 0.5″ high
Design
Tronsmart named its wireless charger "Chocolate" and it's fairly easy to see why.
The top of the charger is segmented in a similar fashion to a Hershey's bar; although, I'm not entirely sure why they made it black instead of brown.
The top of the charger has a silica gel cover to keep your smartphone from slipping off. It works well, but as you can see in the picture above, it's a dust magnet.
The bottom of the charger has four rubber feet to prevent slippage, and one side has a micro USB port for power.
Performance
The beauty of a wireless charger is that it is incredibly easy to use. You plug the charger into a power source and then place your phone on the charger, there is nothing more to it.
One thing to keep in mind, the above steps are for standard wireless charging only. If you want to take advantage of fast wireless charging, you have to make sure the charger is plugged into an Adaptive Fast Charger.
The Chocolate charger doesn't come with an Adaptive Fast Charger, but if your phone is Fast Charge compatible, it's the large wall adapter that came with your phone.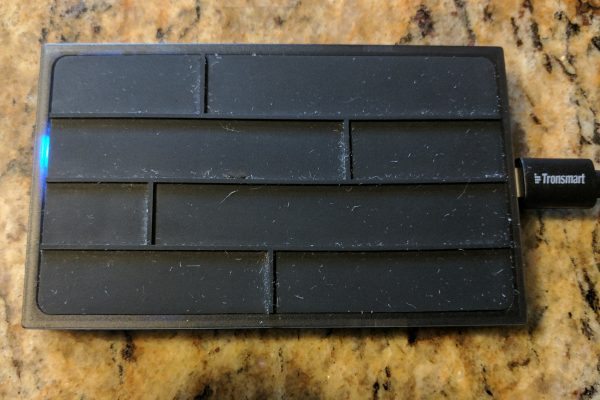 Once the charger is plugged in, there is an LED on one side that glows blue to indicate everything is working.
When you are ready to charge your phone, you place it on the charger.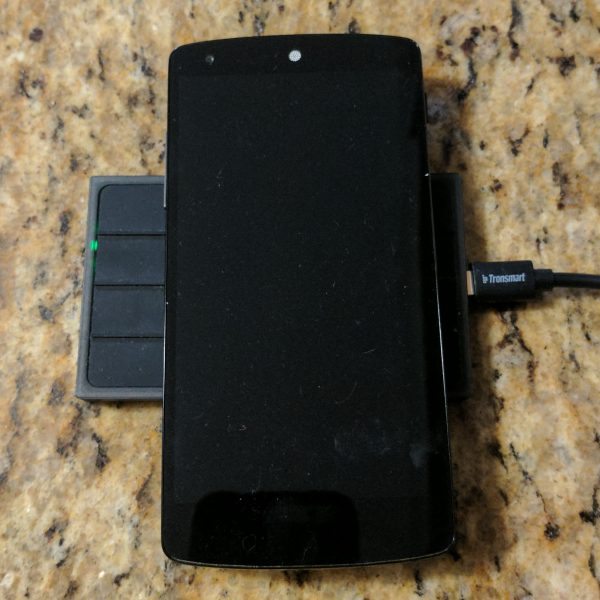 The LED will then turn green to indicate it is actively charging your phone.
I didn't have any issues with the device charging my phone, but I did find one minor flaw with the device.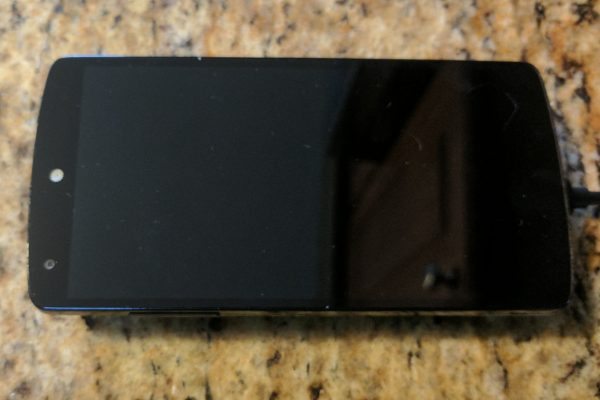 Because the charger is so small, if you place your phone parallel with the charger, you cover the entire thing, including the LED. I had to place the phone perpendicular to the charger in order to take the pictures with the LED displayed.
It doesn't affect the performance of the device, but I prefer to see the LED so I know if I placed my phone properly.
Conclusion
The Chocolate charger worked well and is easy to use, but I'm not sure it's worth purchasing. I've reviewed and/or owned a few wireless chargers in the last few years and this one just doesn't surpass anything they've done.
While this charger is only $17.99, last month I reviewed a similarly priced charger with a better design; specifically, the whole charger lit up to provide the charging status.
I'm not saying this is a bad charger; if the LED placement doesn't bother you go ahead and grab it. Unfortunately though, the Chocolate will not be a permanent fixture on my nightstand.
Source: The sample for this review was provided by Tronsmart. For more information please visit their site for more info and Amazon to order.