We use affiliate links. If you buy something through the links on this page, we may earn a commission at no cost to you. Learn more.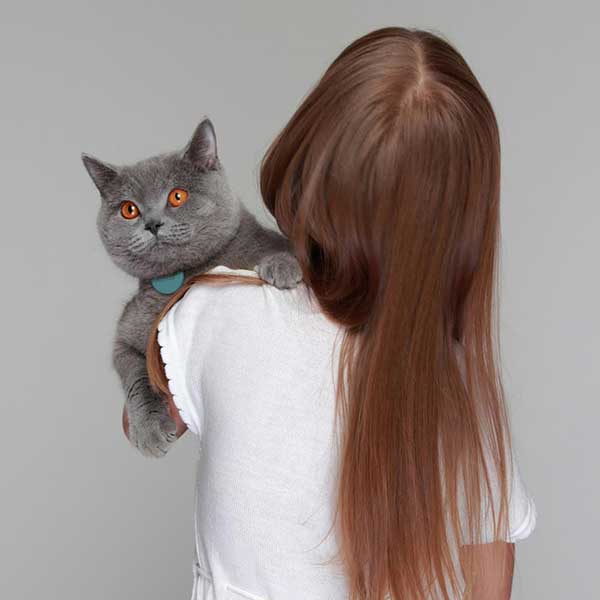 Cats are independent and inquisitive little beasts. I often wonder where my cat Max goes when we let him outside and he comes back hours later covered in burrs and with leaves stuck in his tail. He also likes to hide in the house when it's time to go visit the vet, leaving us to run around the house trying to find him in time to make it to the appointment in time.
Tabcat is a splash-proof cat collar wearable tag that won't tell us where Max has roamed outdoors, but it can help us find him both outdoors and indoors if he's less than 400 ft from the RFID-based handheld tracking device.
The handheld tracks the cat to within 2.5cm – even through walls – and can be used to train cats to "arrive on demand" with a bleep sound on the tiny tag.
Each Tabcat kit includes two CR2032 battery powered tags in black, with splash-proof covers in a range of colors, plus a handheld tracking device. Tabcat's handheld device can track up to four cats, with additional tags available for purchase.
Tabcat is priced at $99.99 and is available now from www.mytabcat.com and Amazon.