We use affiliate links. If you buy something through the links on this page, we may earn a commission at no cost to you. Learn more.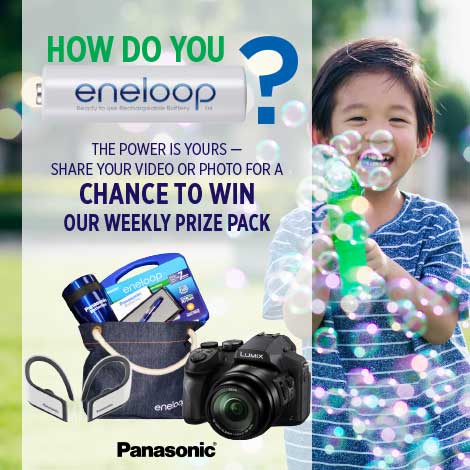 Show Panasonic Your Stuff…  Enter for a Chance to Win.
eneloop has a great name.  While it could have just as easily been used for the name of a new video game, a dance move, or social media channel, it's actually the name of the "Best rechargeable AA battery and charger of 2016" (according to Metaefficient.com.) Better still, it's a product with personality.  eneloop is giving you an opportunity to submit your photo showing "How You Eneloop" (the way you use rechargeable batteries) for a chance to win some incredible prizes including a Grand Prize Trip to Punta Cana in the Dominican Republic.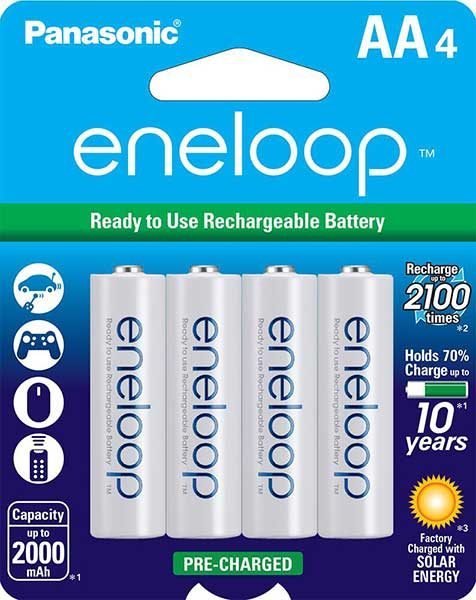 To enter, all you have do is visit the eneloop Facebook page during one of the entry periods listed below, comment on the eneloop Sweepstakes post with a photo or video depicting "How you eneloop", and you're automatically entered to win.  Here is the link to the eneloop Facebook
Page: https://www.facebook.com/panasonicbatteryproducts.
And remember, be as creative as possible with your post! The remaining entry periods for the weekly prizes are:
November 22 – 28, 2016
November 29 – December 5, 2016
December 6 – December 12, 2016
December 13 – December 19, 2016
If you enter between November 1, 2016 and December 26, 2016 you are eligible to win the Grand Prize.  Be sure to read the rules – – there's a link to the rules on the Facebook page.
Here's a list of the Panasonic Prize Packs (there are two different versions):
One Panasonic Prize Pack consists of:
One Panasonic WINGS™ Premium Wireless Bluetooth® Sport Clips
One Panasonic Wireless Home Audio Micro System
One Panasonic LUMIX Active Lifestyle Tough Camera; one (eneloop Power Pack; two packs of Platinum Power batteries
One eneloop bag; one Panasonic tumbler; one Panasonic metal pen and one (1) notepad
The other Panasonic Prize Pack consists of:
One (Panasonic LUMIX FZ300 4K 24X F2.8 Long Zoom Digital Camera
One Panasonic WINGS™ Wireless Bluetooth® Sport Clips
One eneloop Power Pack
Two packs of Platinum Power batteries
One eneloop bag
One Panasonic tumbler
One Panasonic metal pen and one notepad
So, why should you eneloop? Watch this:
eneloop batteries were launched in 2005 with a very simple idea in mind; provide people with a battery that could be recharged over and over again and to make it really easy to use for work, play and everything in between.
Here are some really cool facts about eneloop batteries that will help you understand how great these batteries really are:
Powerful: Can maintain a 70% charge for up to 10 years*
Cost Efficient: Can be recharged up to 2100 times*
Environmental: Positive impact of rechargeable batteries
Pre-Charged: eneloop batteries are pre-charged using solar power at the factory*
Winter Power: Perform at temperatures as low as -4F*
Financial: The savings from having to purchase fewer batteries
More: http://www.panasonicbatteryproducts.com
This is a sponsored blog; while the views expressed here were genuinely mine, consideration was paid to me by Panasonic to publish this post.