We use affiliate links. If you buy something through the links on this page, we may earn a commission at no cost to you. Learn more.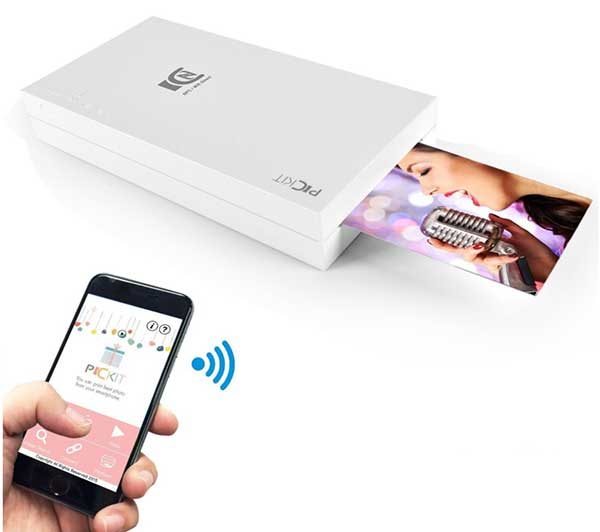 Pyle's new Portable Instant Photo Printer is a 1lb 6 x 3 inch printer that features wireless on to go printing for iOS and Android devices. It uses both WiFi and NFC (Near Field Communication) for easy device connectivity to print JPEG and PNG 2.1 x 3.4 inch 291 DPI wallet-sized color prints. Pyle's PicKit app allows for basic image editing and the addition of filters and custom borders. 
The printer's internal battery can print up to 25 prints per charge and it has been designed for no hassle ink/paper loading. The ink and paper are housed in a 10-print cartridge that snaps into the printer and can be changed in under a minute.
I've not seen the prints in person, but from what I have seen online, they look like they are better quality than the prints from Polaroid ZIP printers which I've used for years. You do end up paying a price for the convenience of mobile printing, and that price is about $1 per print. The Portable Instant Photo Printer retails for $99.99 and is available at www.pyleusa.com and Amazon. A pack of two print/ink cartridges is $19.99 through Amazon.