We use affiliate links. If you buy something through the links on this page, we may earn a commission at no cost to you. Learn more.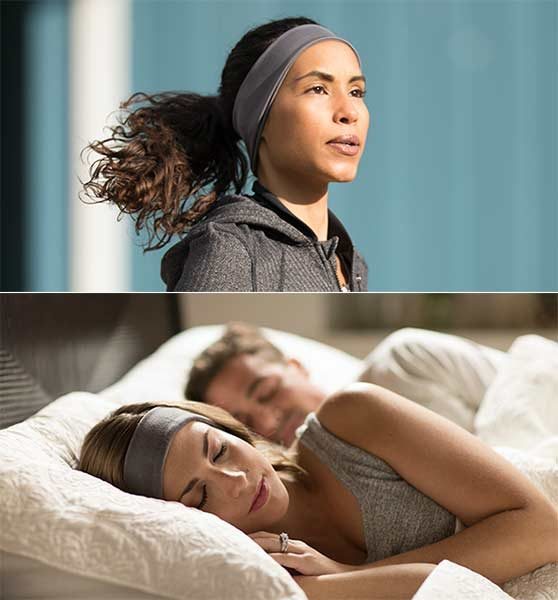 It's been hard for me to find a pair of earbuds, earphones or headphones that are comfortable to wear for an extended period of time. They either fall out of my ears or make my ears hurt shortly after inserting them. These headphones from AcousticSheep caught my eye because although they work and sound like traditional headphones, their headband design has been created with comfort in mind so that they make the perfect sound companion for sleeping or working out. 
These headphones are ultra-thin, high quality speakers embedded inside of a soft, fleece headband (SleepPhones®) or a moisture-wicking headband (RunPhones®). Nothing goes inside your ear so they are the most comfortable headphones on the market! We have also developed a new product, TellyPhones® by SleepPhones, which allows you to listen to TV in bed without interrupting your partner's' sleep.
AcousticSheep RunPhones and SleepPhones come in a variety of colors and sizes. The cloth bands are washable as well as replaceable. Corded versions are priced at $39.95 and wireless Bluetooth versions are $99.95 from Amazon.