We use affiliate links. If you buy something through the links on this page, we may earn a commission at no cost to you. Learn more.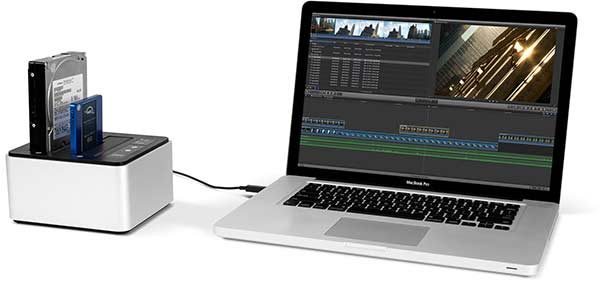 Other World Computing has added a new version of their Drive Dock to their product line. The new Drive Dock is Mac and PC compatible and features a USB 3.1 Gen 1 interface, two drive bays that can accept both 2.5″ and 3.5″ bare SATA drives up to 10TB and greater with high-performance read speeds of up to 434 MB/s and write speeds of up to 406 MB/s. The two drive bays can be accessed simultaneously, are hot swappable and each bay has its own independent power switch and status LEDs.
You can read more about the Drive Dock at OWC Digital and order one for $74.99 from MacSales.com. OWC also offers a version of the Drive Dock with Thunderbolt 2 for $244 from Amazon.