We use affiliate links. If you buy something through the links on this page, we may earn a commission at no cost to you. Learn more.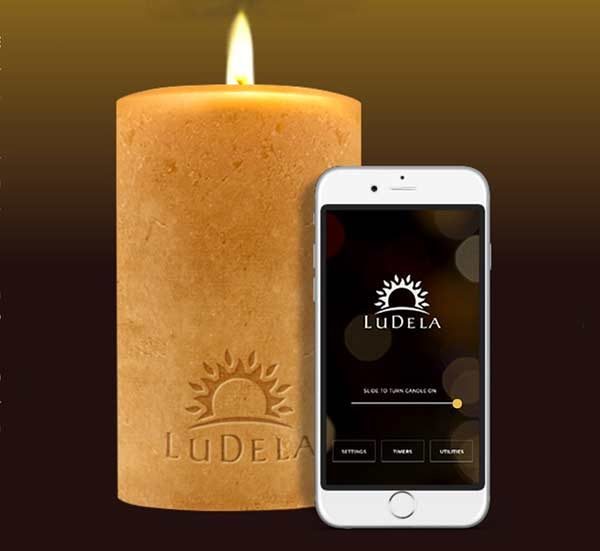 We've all seen LED bulbs that can be controlled with a mobile app. But LuDela is the first mobile phone controlled wireless smart candle. Yes, it's a real candle with a real flame and not a LED that just looks like a flame. And yes, you can really control it with a smartphone. LuDela consists of two parts. The outer shell which will come in different colors and can be replaced to fit with different decor or the seasons, and the inner candle cartridge which is made of 100% natural paraffin-free wax that can burn for up to 30 hours. 
"There's nothing quite like the glow, smell, and ambiance of candles, but with it comes the fire risk, wax mess, hassles with wicks, and the time it takes to light and extinguish multiple candles," said Jamie Bianchini, co-founder & CEO, LuDela. "LuDela addresses these issues with a smart candle that delivers the convenience and increased safety benefits of LED candles, but with the magic and fascination of a real flame. Combined with our social mission, LuDela delivers better light and better lives around the world."
Worried about safety? The LuDela smart candle has built in sensors that will automatically extinguish the flame if it detects unsafe conditions like tipping, falling, objects moving over the flame, etc.
The LuDela smart candle is available for pre-order at an introductory price of $99 for the candle and $7.99 for the cartridges at ludela.com with delivery expected in early 2017.