We use affiliate links. If you buy something through the links on this page, we may earn a commission at no cost to you. Learn more.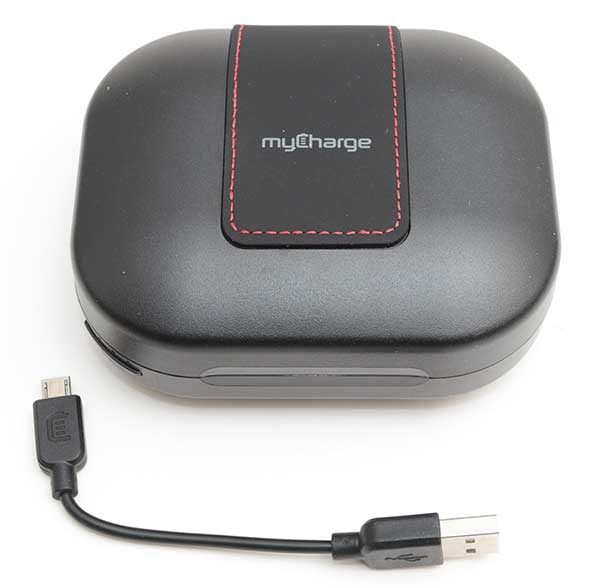 Wireless earbuds are great because they are… well… wireless! But one negative thing about them is that they require charging. That means that the minute you want to listen to something, they probably need to be recharged. Of course, you can just recharge them often, but it's sometimes tough to remember do that. A solution to this problem is the myCharge PowerGear Sound earbud storage case that doubles as a stand alone charger.
What is it?
The myCharge PowerGear Sound is a specially designed protective case for wireless earbuds that not only protects the earbuds while they aren't being used, but also charges the earbuds with the case's built-in 1000mAh battery.
Design and features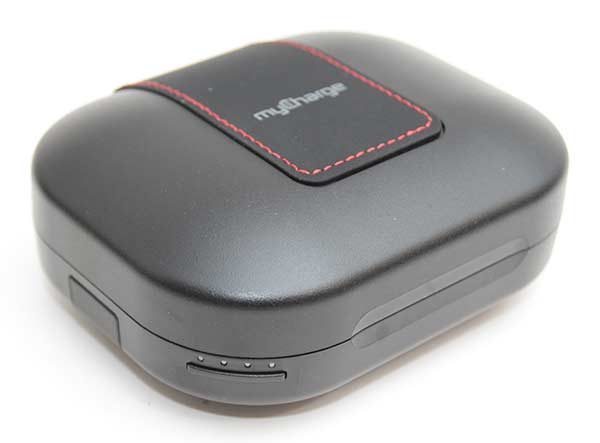 The PowerGear Sound is made of hard black plastic with a soft rubber accent strip on top.
A button on the front left corner of the case shows the case's internal battery charge capacity when pressed.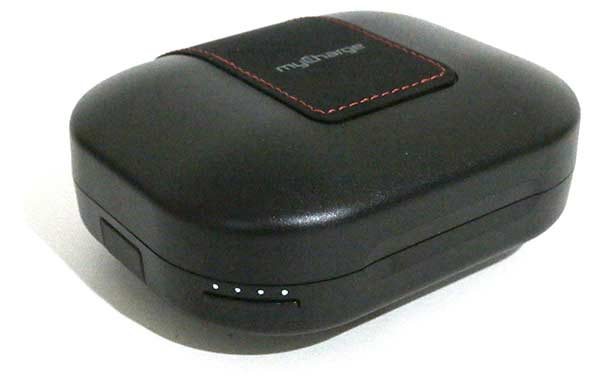 One to four white LEDs light up to show the battery level.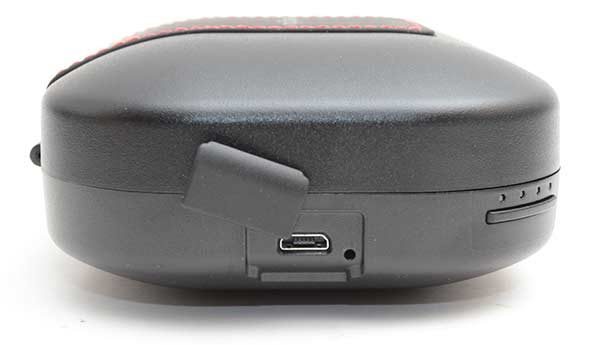 On the right side of the case is a micro USB port. This is used to charge the case's built-in 1000mAh battery.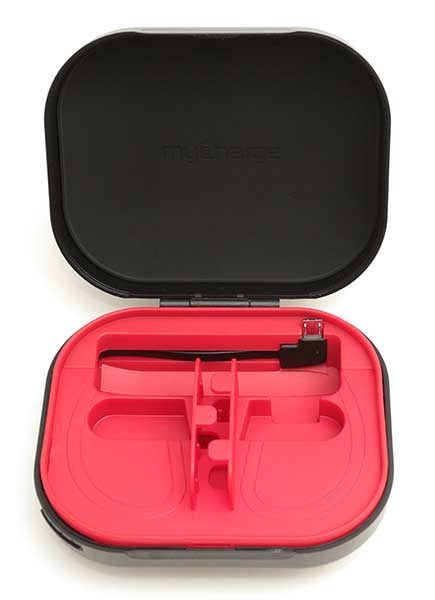 Inside the PureGear Sound is a red plastic tray that has been designed for Beats Powerbeats earbuds. The tray has a center section to wrap the cord and slots for the earbuds to rest in.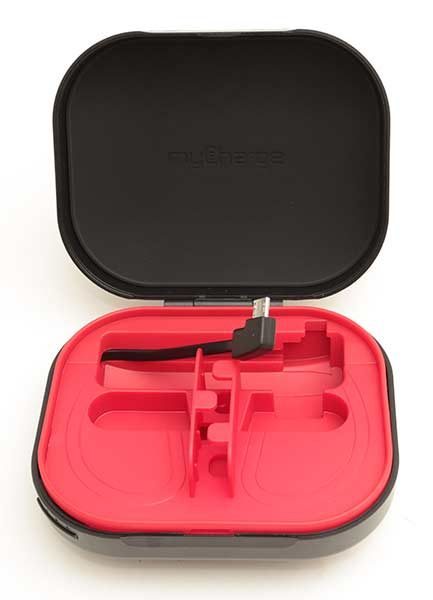 There's also a short micro USB cable built into the case. This is the cable that plugs into the wireless earbuds.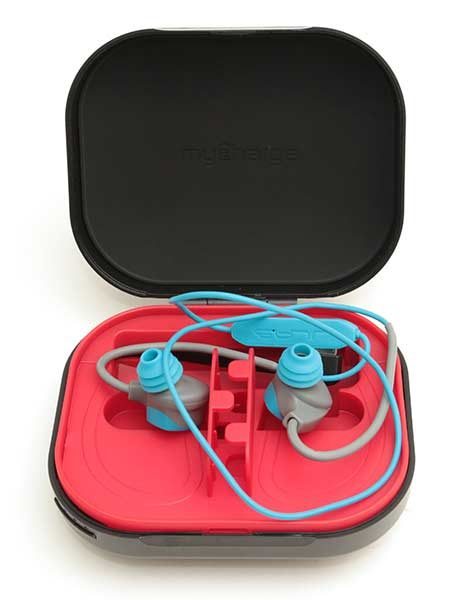 Although the tray is designed specifically to hold Beats earbuds, I was able to fit a pair of JLabs Epic2 earbuds in the case with a little creative positioning.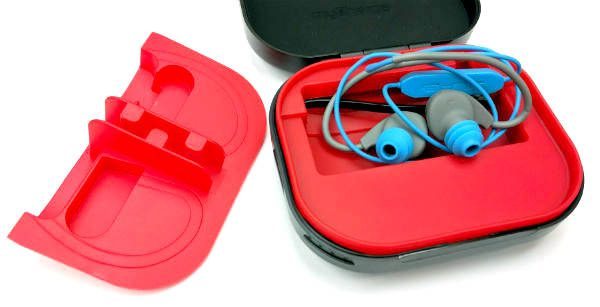 But to make things easier you can also remove the tray if you need a larger section to store your earbuds.
Final thoughts
The myCharge PowerGear Sound is not only a nice protective case for wireless earbuds, but the fact that it has a built-in battery that has enough capacity to recharge them quite a few times really makes this case useful. The number of times that you can recharge your earbuds before needing to recharge the case varies depending on the brand and type of wireless earbuds, but it an be as many as 10 times.
I found it easy to use and small enough to fit in my gear bag without taking up a lot of unnecessary space. The only thing that I can think of that would make this case better would be if it were a little easier to open, as is, it's a little difficult to get a good grip on it to open the clamshell hinged cover. But that's a minor complaint because I really like this case and would recommend it to anyone who uses wireless earbuds whether they are Beats or another brand.
Source: The sample for this review was provided by myCharge. Please visit their site for more info and Amazon to order.