We use affiliate links. If you buy something through the links on this page, we may earn a commission at no cost to you. Learn more.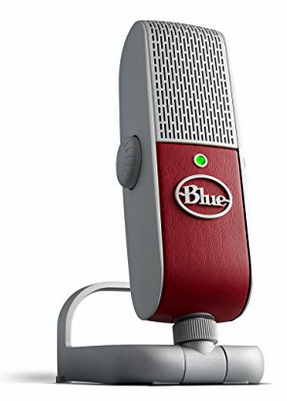 Blue's new Raspberry microphone is a professional studio-quality microphone for iPhone, iPad, Mac, and PC that features patented microphone technology and new patent-pending internal acoustics that make it perfect for podcasts, on-location interviews, live streams, voice-overs, audio for YouTube, music recording and more in a small, portable format that allows for easy recording on the go.
"Raspberry is the ultimate microphone for modern creators looking to extend their recording capabilities beyond the desktop studio," said John Maier, CEO of Blue. "With our patented circuitry and internal acoustic design, Raspberry delivers the performance of a professional studio microphone—anywhere. People today are creating outside the box and outside the studio, and with Raspberry, they have a professional USB and iOS mic that provides performance to match their ambitions."
The Blue Raspberry microphone has a built-in volume control and a headphone jack for easy monitoring. It also folds up for transport.
You can find more information at www.bluemic.com/products/raspberry and order a Blue Raspberry for $199.99 (MSRP) from Amazon.