We use affiliate links. If you buy something through the links on this page, we may earn a commission at no cost to you. Learn more.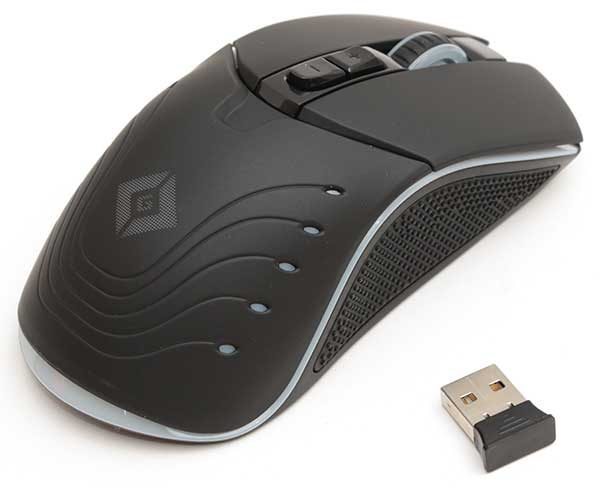 What features make one mouse better than the next? Bluetooth? USB dongle? Programmable buttons? Adjustable DPI? Light effects? Rechargeable battery? I've been testing a Satechi Edge 2.0 Wireless Gaming Mouse for several weeks and it has some of these features. Is it just another mouse, or is it a Gadgeteer worthy cursor mover? Let's find out. 
What is it?
The Satechi Edge 2.0 is a wireless mouse that was designed for gamers. It's a rechargeable mouse that features 7 buttons, up to 3500 DPI, 20G acceleration and up to 98-foot wireless range.
Design and features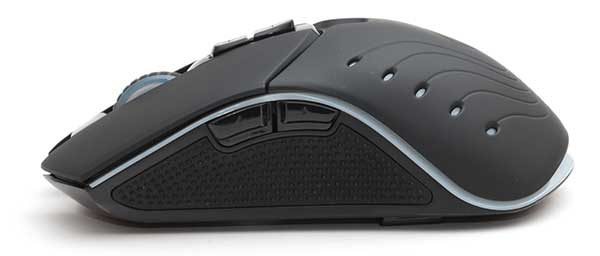 The Edge 2.0 has a rubberized soft-touch matte black shell with opaque accents and soft nubby grips on each side of the mouse where your thumb, ring and pinkie grip.
On the left side are two buttons. The buttons don't do anything on my MacBook Pro, but under Windows 8, they functions as back and forward buttons in web browsers (I tested with IE and Firefox). The buttons had no effect in Word or other applications that I tried. Note that these side buttons can NOT be programmed to perform different tasks.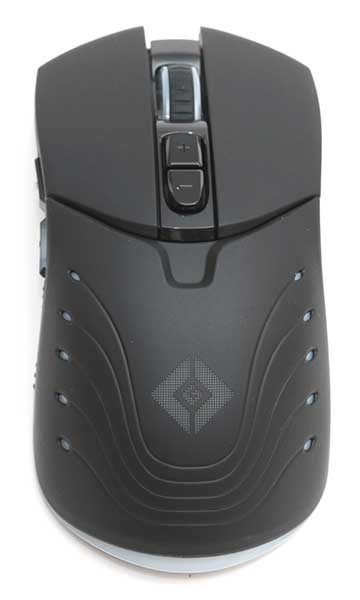 The Edge 2.0 has typical left and right mouse buttons as well as a scroll wheel which also functions as a button when clicked. Clicking the scroll wheel toggled a mode that would allow you to scroll up/down and sometimes even left/right through a web page by moving the mouse up and down/left and right.
The scroll wheel functions smoothly, but with a quiet notched feel and sound.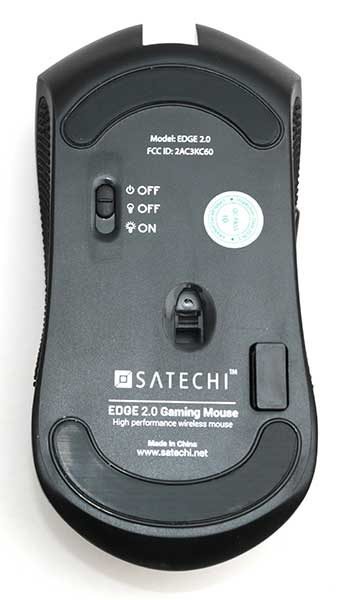 The bottom of the Satechi Edge 2.0 Gaming Mouse has the optical sensor, USB dongle receptical and the power/LED light effects switch.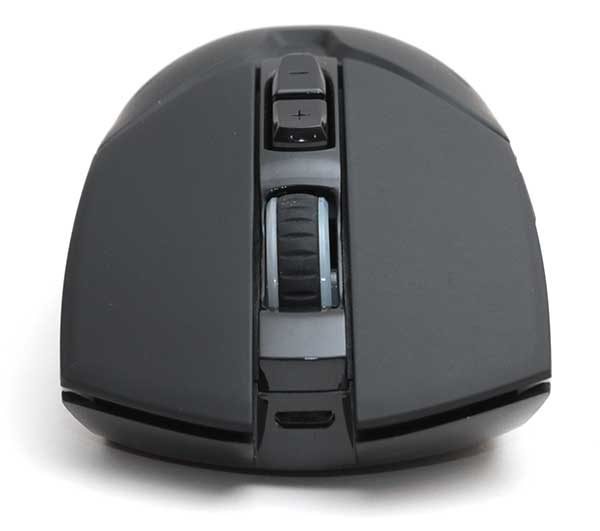 This mouse has a built-in rechargeable battery which is recharged through the micro USB connector located between the left and right buttons. I haven't found any info stating how long the mouse should work per charge. The mouse came pre-charged and I've been using it for several weeks and so far it's still going strong. As far as I can tell, there's no way to see the power status so I guess when it dies it will be a  surprise, which is not what you want.
To use the Edge 2.0 mouse, you just remove the small USB dongle from the bottom of the mouse and plug it into a free USB port on your computer. That's it. Once the dongle is plugged in, the mouse will work as expected.
The first thing I noticed was how blazing fast the cursor moved around. Way too fast for non-gaming activities, which is how I tested the mouse since I'm not a gamer…
Luckily you do not need to dive into your computer's mouse settings to change the cursor speed. Instead, you just click the two buttons below the scroll wheel. The Edge 2.0 has 6 DPI settings that include 500, 1000, 1500, 2000, 2500, 3500. This is where I can see this mouse would be great for different games when you can so easily change the DPI.
In addition to easy DPI customization, this mouse also has some fun LED lighting effects that can be turned on or off with the switch on the bottom. Here's a demo showing those effects.
Yes, I know that cycling LEDs is not going to make you a better gamer or make the mouse cursor move more smoothly, but it's cool if you're into that kind of thing. I figure leaving that feature on would drain the battery, so I tend to leave it turned off.
As stated, I'm not a gamer, but I found that the Satechi Edge 2.0 Wireless Gaming Mouse worked just fine for regular day-to-day cursor moving tasks. The only thing that I don't like about this mouse is that it has a short time out feature that puts the mouse to sleep after only a couple of minutes of inactivity. Then it  requires the scroll wheel or a button to be pressed to wake it up. Other wireless mice that I've used would wake up just by rolling the mouse back and forth a couple of times. I guess I'm more used to that action than the mouse click, so it's been a little hard to get used to waking it up after getting up from my desk for a few minutes and coming back to a mouse in a coma.
Final thoughts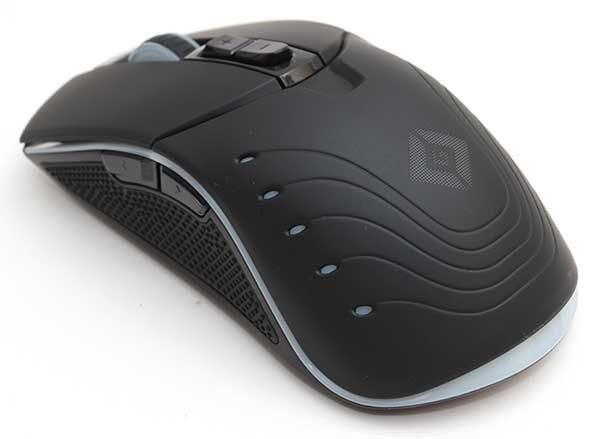 The Satechi Edge 2.0 Wireless Gaming Mouse has some nice feature that includes easy DPI adjustment, rechargeable battery and LED light effects. If clicking a button to wake it up doesn't bother you, you'll like this mouse for all your mousing activities. It's definitely a step up from my generic wired mouse that I've been using at my day job, so I'm giving it a thumbs up.
Update 12/9/16
I've been using this mouse at my day job from 9/15/16 until 11/30/16 when it gave me a low battery warning. I was able to plug it into a micro USB cable and continue using it while it charged which only took about 2hrs.
One slight annoyance is that the scroll wheel is starting to make a slight squeezing noise when scrolling through really long web pages like Facebook. I don't notice it with normal surfing, but just when I'm continually scrolling. If it continues to get worse, I'll probably replace the mouse.
Source: The sample for this review was provided by Satechi. Please visit their site for more info and Amazon to order one.