We use affiliate links. If you buy something through the links on this page, we may earn a commission at no cost to you. Learn more.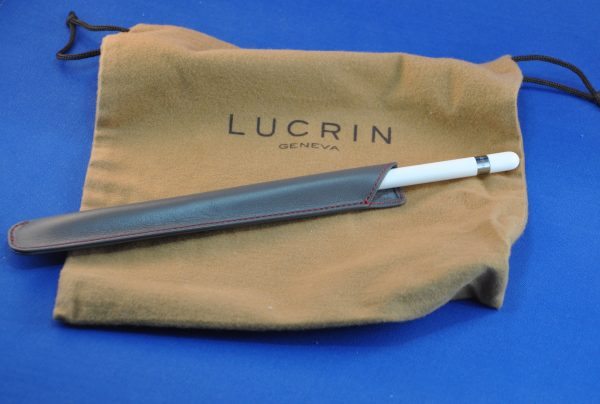 The iPad Pro and Apple Pencil are a formidable duo. The iPad Pro is fast, has a crisp, bright display, and the response of the Pencil on that display is something to behold. I don't use the pencil much, but I do like to have it with me. If you've not seen it, it is smooth, slick, and has no clip or other imperfection to mar the lines of its perfect pencil-ness. (This is an Apple product, remember!) The only thing is, there's no good way to carry it. I have a case with an elastic loop, but do I really want to dangle the equivalent of a c-note from the side of an iPad while I'm walking about? Fortunately, the team at Lucrin heard the silent cry of our Gadget-loving hearts and has made a case worthy of Apple's Pencil. I was sent a grey leather model with red stitching to test.
Note: Photos may be tapped or clicked for a larger image.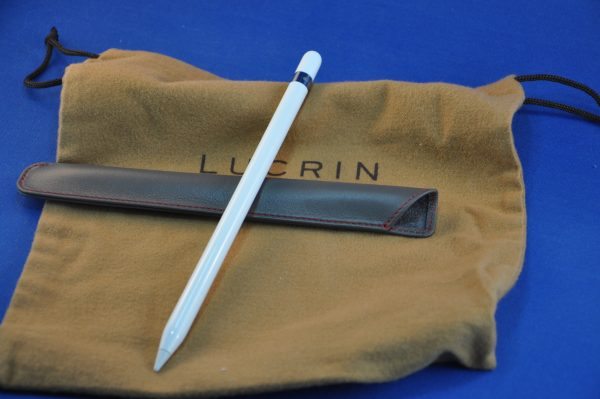 If you're not familiar with Lucrin, they make very high-end cases and bags in soft, supple leathers. The Pencil case, like many of their other products, can be customized by leather color and texture, as well as the thread color, to suit your personal tastes. I decided on the smooth grey leather with red stitching myself. Reminds me of my high school team colors! The stitching is even and the edges are tucked in tightly. The Apple Pencil fits perfectly, just tightly enough to hold it in, yet not so tightly that the cap is pulled off when pulling the Apple Pencil out. (The cap stays on via magnets, so it's not too hard to remove.)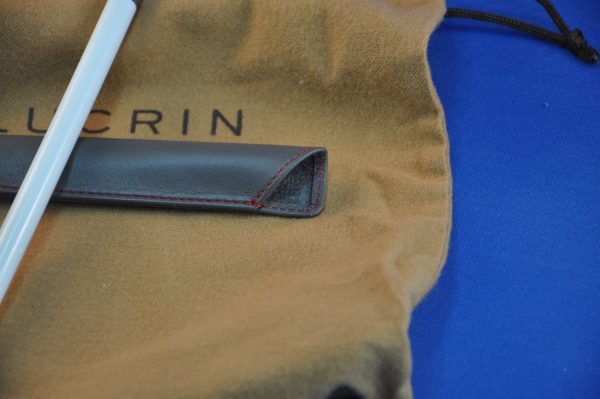 The interior, a suede texture, helps hold it in, I guess. It shows no sign of getting worn or smooth after a month or so of use. It's made me much less paranoid about taking the Apple Pencil out of my house, and I don't worry when I place it in a bag. For a $100 accessory, it's not too much to pay $40 to keep it from needing to be replaced. Since it's a luxury item, I feel it's well priced, but other folks may balk at the cost. I think if you take the plunge, you'll really like the protection and security it gives you for your Apple Pencil.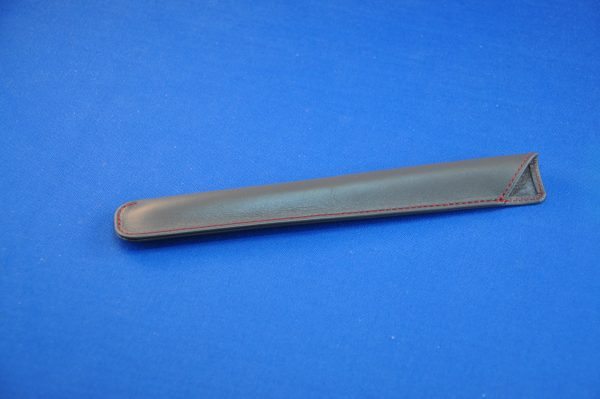 Source: The sample for this review was provided by Lucrin. Please visit their site for more info.
Product Information
Price:
$40
Manufacturer:
Lucrin
Requirements:
Pros:

Excellent materials and workmanship
Protects Pencil well
Easy to remove

Cons:

A bit pricey, at almost 50% of the price of the thing being protected