We use affiliate links. If you buy something through the links on this page, we may earn a commission at no cost to you. Learn more.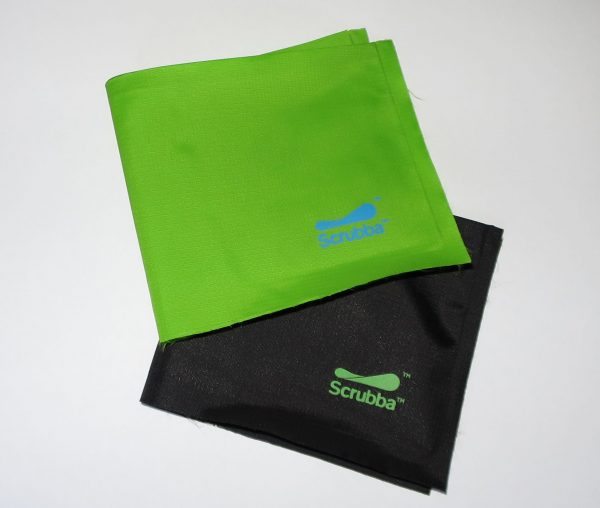 I know there are many walletaholics here on The Gadgeteer and sadly I'm one of them. After becoming a front pocket carrier I appear to have accumulated  a wallet for different occasions.
My EDC is a Saddleback Leather Small and when I need a more minimal wallet I put a subset of my cards into an All-Ett Leather Sport. Yes, both were reviewed on The Gadgeteer before I started writing for the site. Julie, I blame you! 
One thing that's always been missing for me is a "sport/outdoor" type wallet for when I'm cycling or on a dive boat for example. I'm after something that's small and thin but protects its contents from mud, water, and sweat….euwwww.  My current solution is a zip-loc bag, which works great but that doesn't really fit the image of a Gadgeteer does it?
When Ashley from Calibre8 contacted me and mentioned they were going to diversify their range with wallets made out of the same material as their Scrubba Wash Bag I leapt at the chance to have a look.
The first thing to call out here is that these wallets aren't on the market yet.  Calibre8 is currently running this as a Kickstarter Project (with appropriate Kickstarter discounts) .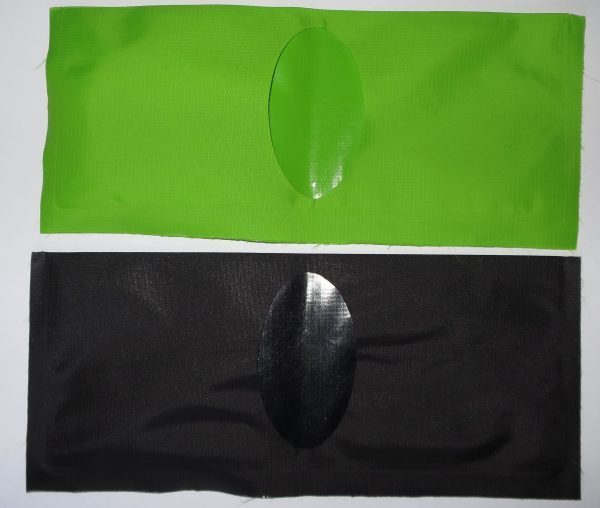 The Weightless Wallet is made of either black or green 40 denier ripstop nylon fabric with a polyether urethane lining, the same material as their Scrubba Bag. In fact, it's being made out of the excess material from the manufacture of the Scrubba bags. A nice case of re-purposing rather than disposing of their off cuts.  It measures 210 mm x 90 mm (approx 8 1/4″ x 3 3/4″ inches) and half that obviously once folded in half. All the joints are weld seam sealed and the wallets weigh in at around 7 grams (approx 1/4 ounce), hence the name.
You can see above there are two cut pockets for cards storage.
Never miss one of our posts again. Sent MON, WED, and FRI with the latest gadget reviews and news!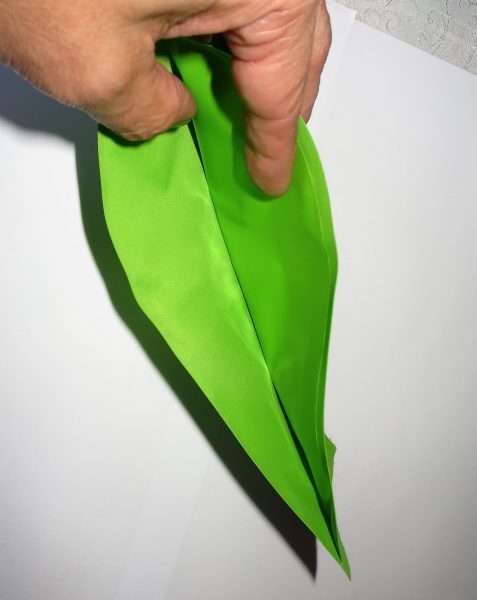 There's a single compartment for notes/bills which is big enough to fit a large wad of notes, an issue I have with other slim wallets when travelling in places like Indonesia or Vietnam. Note that the  seam sealing is about .5mm ( 1/10″) which does reduce the "useable" size of the wallet to about 200 mm x 80 mm but the compartment should be big enough to fit most country's currency. It's been tested by Calibre8 with GBP, USD, JPY, RMB and I've tested it myself with VND, THB, SGD, MYR, FJD, KHR and IDR.  I must admit that I did find a note that didn't quite fit into the wallet and sat up a bit in it. So if you're intending to put New Caledanian 1000 Franc notes in it, this might not be the wallet for you 🙂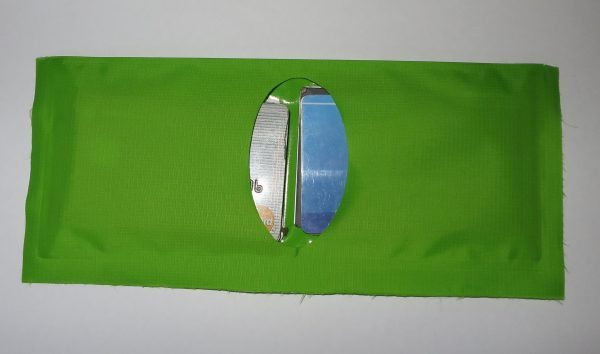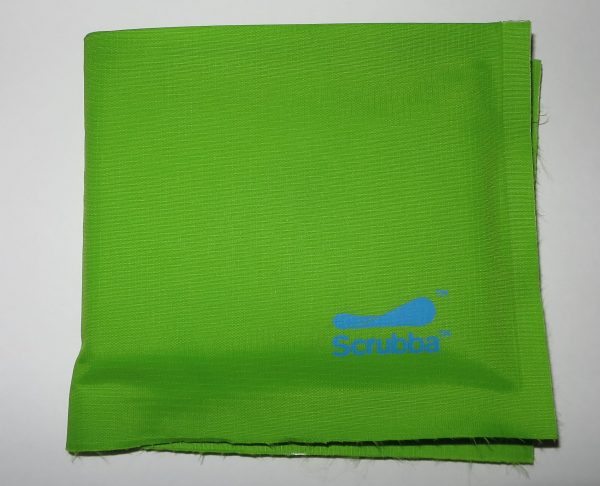 Here's the wallet loaded up with 10 plastic cards, 4 business cards and a couple of notes. Because of the lack of bulk in the wallet itself, it can easily be used as a front pocket wallet.
I've been using the Weightless Wallet for the last month to test it out both as my everyday wallet and also thrown into the back of my cycling jersey 3 or 4 times a week.
You'll note in some of the pictures that the wallet is developing some loose threads.   This is to be expected because of the material it's constructed with.   It's purely an aesthetic issue and won't affect the use of the wallet.
The wallet does have one "issue". Because you're stacking your cards it can be a bit hard to find a particular card and you may have to remove and/or riffle through all the cards to find the correct one.  This is a common issue with other stacking wallets and what I do is put the most commonly used cards on the top and bottom of the stacks which minimises the searching.
There's not too much else I can write about this wallet.  If you're into "image" then this isn't a " professional"  looking wallet and perhaps not the sort of wallet you'll want to pull out of your tuxedo pocket to hand over your business card.
If however you're a more active and outdoors type person and need a wallet that's tough, light, water resistant and protective then this wallet is worth a look and should fit the bill well. As I say above, there's no reason you can't have a wallet for every occasion 🙂
The first 250 orders will be for $10AUS (approx $7.60USD) including worldwide shipping.  After that RRP is expected to be around $20.00 AUD.
Source: The sample for this review was provided by Calibre8. Please visit their Kickstarter campaign for more info.
Product Information
Price:
Approx $20AUD / $10 US
Manufacturer:
Scrubba
Retailer:
Kickstarter
Pros:

Cheap
Light Weight
Protective
Water resistant
Tough Simple

Cons:

Edges will fray with loose threads (but expected)
Not "professional" looking