We use affiliate links. If you buy something through the links on this page, we may earn a commission at no cost to you. Learn more.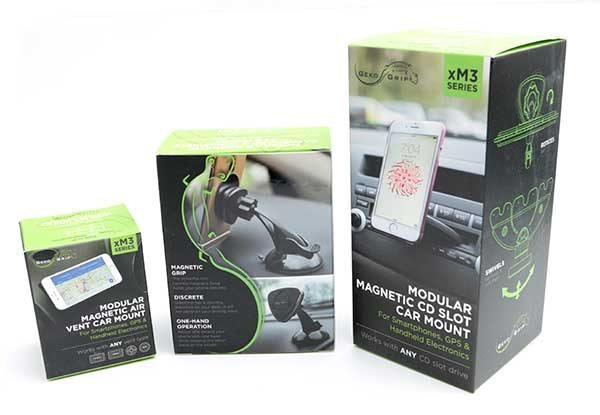 Do you keep your smartphone in your pocket or bag while you're driving, or is it front an center on your dash? There are as many ways to mount a device in your vehicle as there are devices and vehicles. Today we're going to check out a selection of car mounts from GekoGrip.
What is it?
GekoGrip car mounts are device mounts that have been designed specifically for vehicles and smartphones. They offer three different mount styles including a CD slot mount, vent mount and a dashboard / windsheild mount. What sets GekoGrip mounts apart from other mounts is that they use a magnet to hold the device instead of a clamp.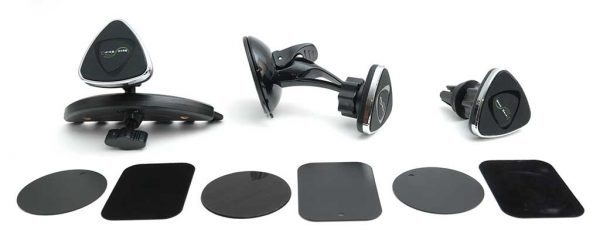 What's in the box?
1 GekoGrip mount (all are pictured above, but there's only one mount in each box)
Round metal sticker
Rectangular sticker
Instructions
GekoGrip CD Slot Car Mount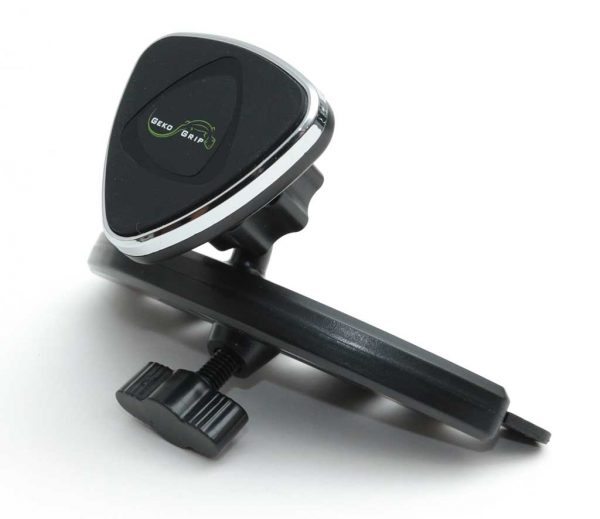 All of the GekoGrip mounts feature a triangular magnetic head that is strong enough to handle smartphones with up to a 6.1 inch display and up to 10.5 oz (300g) weight. I did all my testing with a Nexus 6P.
The company makes a big deal of mentioning the modularity of their mounts and that the heads can be removed and used with other mounts. That's true, you can remove the heads by unscrewing the plastic collar that locks down the position of the head. But, why would you be moving the head from mount to mount when each mount already comes with a head?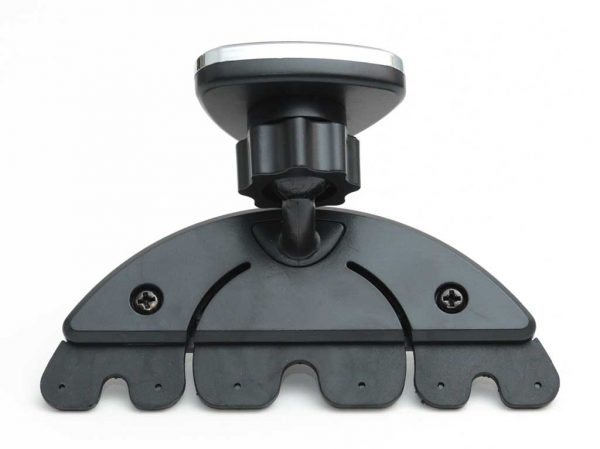 The CD Slot Mount works like you would expect it to work. It has rubber two sets of "tongues" that are inserted into your CD drive and then a thumb screw that is used to open the tongues so that they press against the top and bottom of the CD slot to hold the mount in place.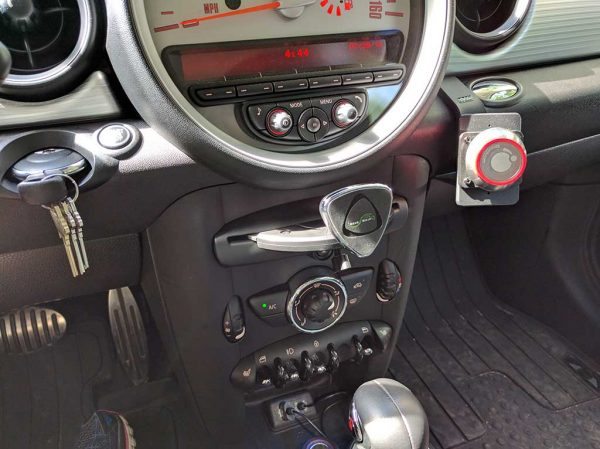 I'm not a huge fan of this type of car mount because I feel like I need to crank open the two sets of tongues to make sure the mount doesn't fall out of the slot. That makes me worry that I'll damage something in my CD player.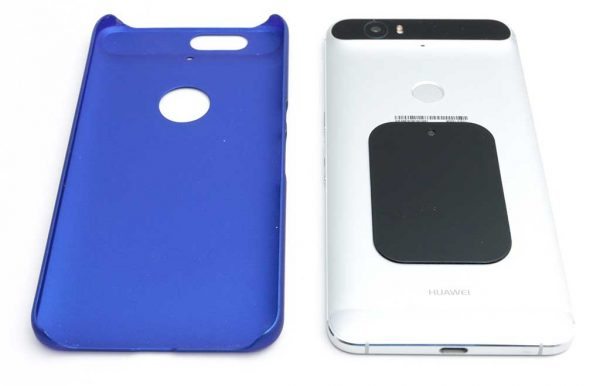 To mount your device, you can use either the round or rectangular plates that come with the mount. The round plate has an adhesive backing and is designed to stick on the back of your caseless phone. The rectangular plate has a thin layer of microfiber on one side and is designed to be placed between your phone and a case. I opted to use the rectangular plate with my Nexus 6P.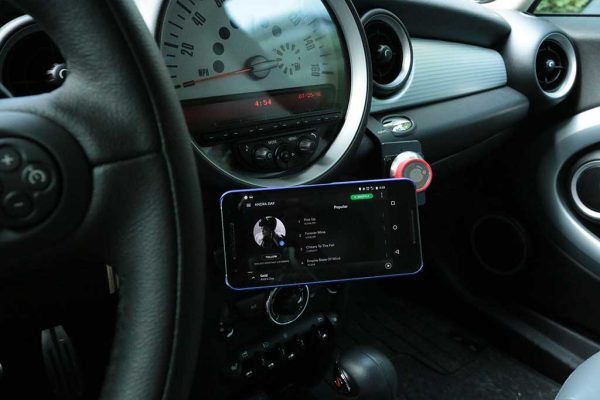 That said, this is an easy way to add a device mount to your car if you don't want to attach one to your windshield or dashboard, and you have a CD player.
It should be obvious that you won't be inserting a CD while this mount is in place.
GekoGrip Air Vent Mount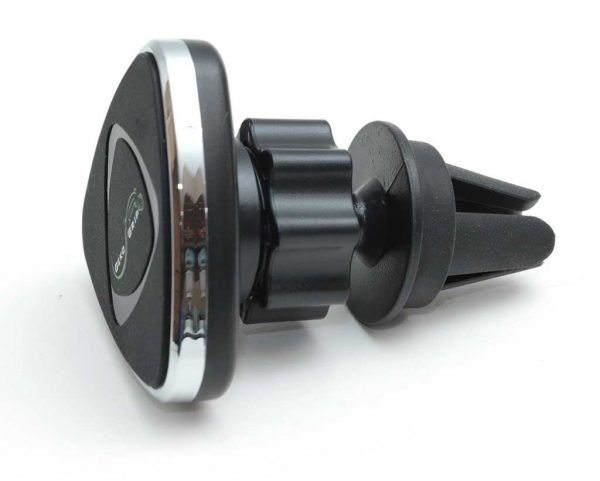 This is GekoGrip's smallest device mount and has been designed to attach to any style of vent from horizontal, diagonal or circular vent slats.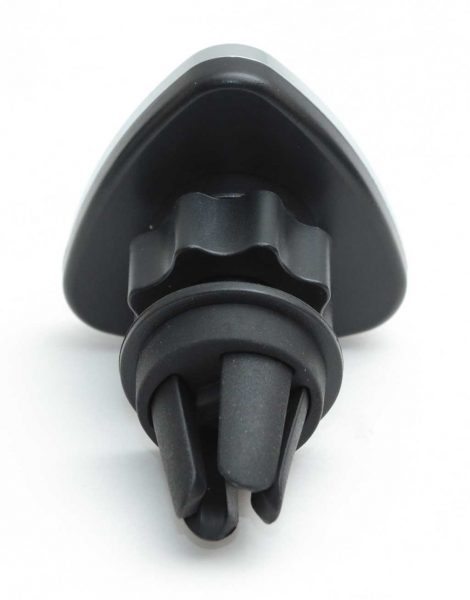 The Air Vent Mount has two sets of rubber fingers that grip the plastic vent slats. Each pair of fingers are close together with a wider space between the pairs. This arrangement helps you use the Air Vent Mount with different styles of vents.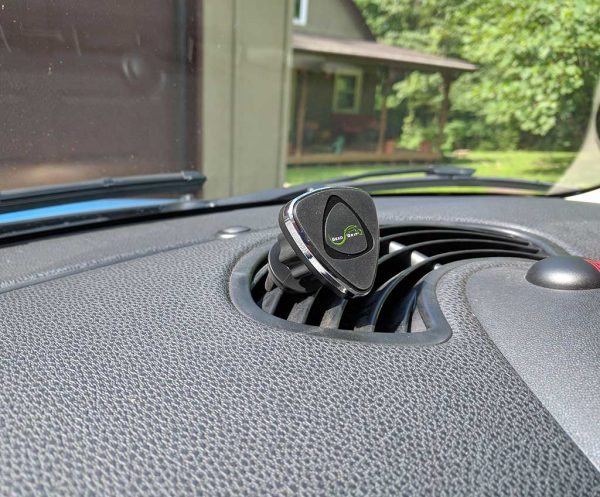 I was able to attach the Air Vent Mount on the vents of my 2013 MINI Cooper with some effort, but it did make me worry that I might damage one of the plastic slats while pushing on the mount. The gripping fingers held on to the plastic slats securely so I didn't fear that mount would fall off by accident.
Using a vent mount has the added benefit of keeping your device cool if you're running your AC. Of course the opposite can't be said if you're running your heater and you have your smartphone positioned directly in front of a vent blowing hot air…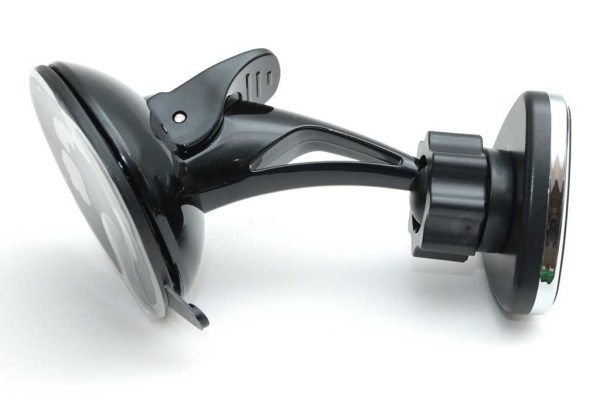 GekoGrip Windshield / Dashboard Mount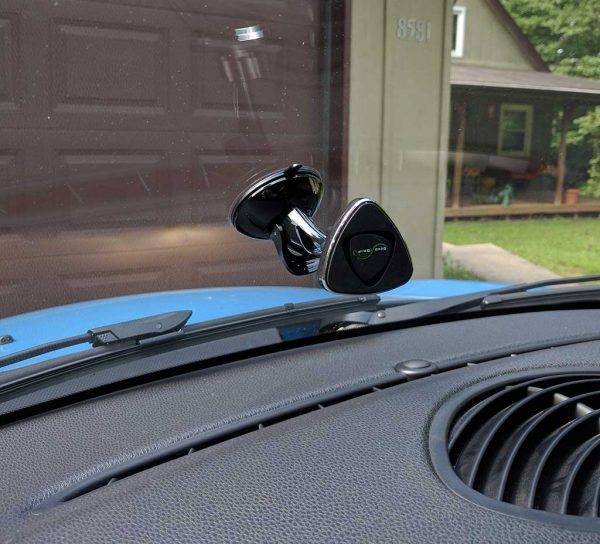 Of all three GekoGrip car mounts, this one is the one I like best of all because it doesn't block my CD player or air vent. It gets my phone up and out of the way on my windshield or dash. But it does use a suction cup, which some people might not like to use because they are worried that it will fall off. I don't think you'll ever need to worry about that with the GekoGrip because this is the strongest suction cup I've ever used.  That's because it's not just plain old rubber suction cup. It also has sticky surface. It's not exactly like an adhesive, but it's sticky.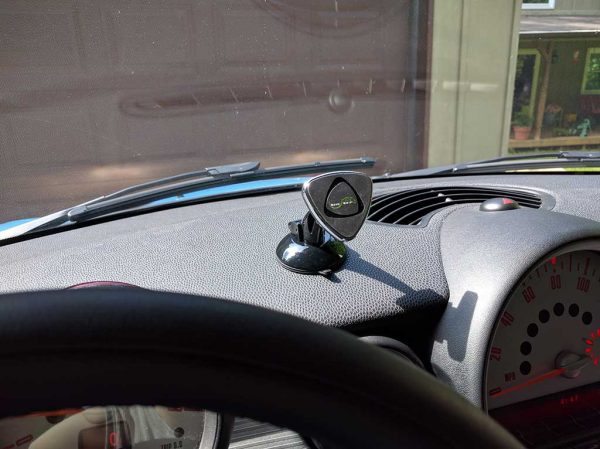 It's even sticky enough to stay mounted on my MINI's textured dashboard with no problems.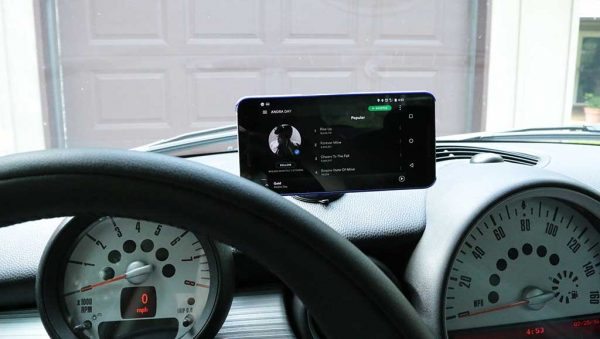 The best part about using all of the GekoGrip mounts is that they can be used with just one hand due to the magnetic mount. Just place the phone on the mount and you're done. Twist it with one hand to change from portrait to landscape orientation and then one hand to remove the phone.
Final thoughts
GekoGrip offers three mount styles that are easy to install and feature strong magnets that hold your device in place without letting go… even if you go over a hard bump in the road. These mounts make it easy to see your phone's while you're driving for navigation, music info and more. They are all great little mounts that don't cost too much and offer took-free isntall and hands-free convenience.
Source: The sample for this review was provided by GekoGrip. Please visit their site for more info and Amazon to order.