We use affiliate links. If you buy something through the links on this page, we may earn a commission at no cost to you. Learn more.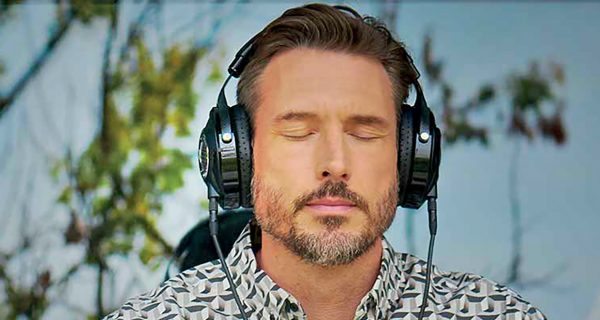 After reviewing their entire line of headphones, I always wondered why a renowned French speaker company such as Focal  would make home speakers costing almost $200,000 (!) and yet make their headphones reasonably priced. Granted, the Focal Spirit Classic headphones are not cheap at $400, but comparatively speaking, that's downright affordable. So it's no surprise that Focal's Spirit headphones can't compare to how their uber-expensive Grande Utopia home speakers sound. Until now. Meet the new Utopia headphones that Focal says rivals the massive Grande Utopia speakers in sound quality.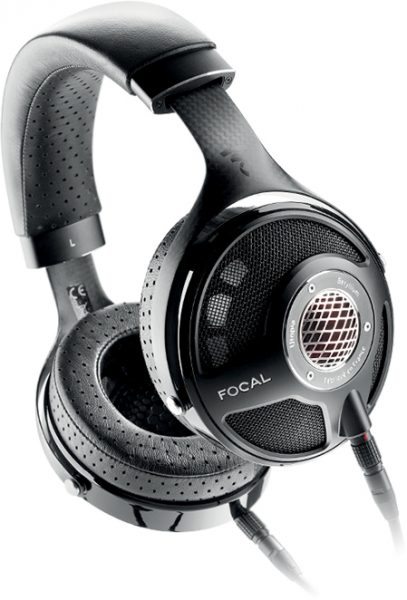 The Utopia headphones cost $3,999—which begs the question, "Can any pair of headphones ever be worth that much money? Focal's confidence may not be just hyperbole. Consider that Utopia headphones are what focal states are THE reference high-fidelity headphones manufactured in France. They are the result of 35 years of innovation, development and manufacturing of high-end loudspeakers and are equipped with exclusive technology, offering striking realism, neutrality, dynamics and clarity, for sound with unrivaled purity. They are the world's first audiophile headphones to be equipped with totally open-backed full-range speaker drivers with pure Beryllium domes. Their sophisticated design incorporates purposeful materiality, such as carbon fibre yoke and leather ear cushions. This means that the Utopia headphones will sound like the Grande Utopia speakers at little more than 2% of the cost of those speakers! When you look at it that way, maybe the Utopia headphone's price isn't outrageous after all.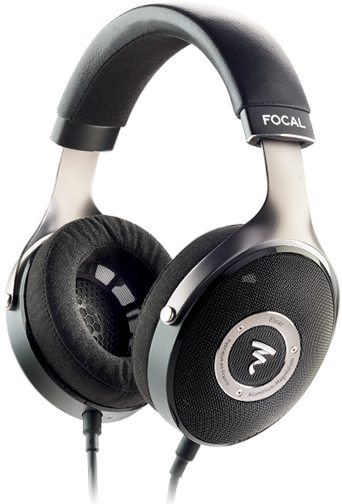 But let's say you are well-off financially, but would never even consider spending four grand on headphones no matter how good they are. Focal may have an answer for you with the still expensive, but more reasonably priced Elear headphones. Elear are open-backed audiophile headphones also manufactured in France. The mechanical design provides remarkably smooth and seamless style due to the solid aluminium yoke. They feature memory foam ear cushions, which is essential for long listening sessions. The exclusive speaker drivers with aluminium/magnesium 'M'-shaped domes enable Elear to provide strikingly realistic sound. Elear cost $999 which—while still not an impulse buy—is priced around what many other well-made headphones cost. Maybe the Elear headphones can let you have your aural cake and eat it, too.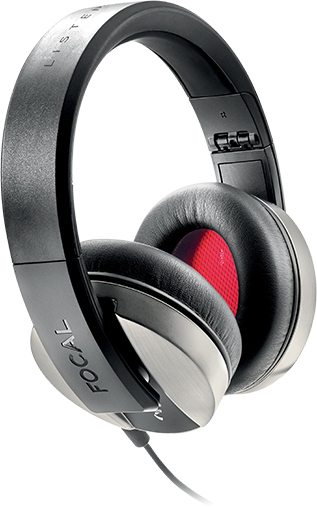 Focal also offers a new headphone with a down-to-earth price. The Listen headphone is designed in France by Focal. Listen combines all the advantages of premium portable headphones for hours of listening pleasure. Excellent noise isolation is guaranteed with the closed-back design and by the large ear cushions which preserve the headphones' acoustic qualities, even in noisy environments. The heat-sensitive, very high-density memory foam ear-pieces offer maximum comfort. Listen has a dynamic sound, tight bass and tonal balance, making Listen the ideal traveling companion. They are priced at $249.
The new Focal headphones are now a match in both quality, price and sound to their home speaker line. Whether you can justify the price is dependent on how discerning your ears are and, of course, your bank account. If you are one of the fortunate few who own Focal speakers, this news may make your heart skip a beat and not from the cost alone. The Utopia, Elear and Listen headphones are available for pre-order from your Focal speaker dealer. For more info visit Focal.com and their store on Amazon.