We use affiliate links. If you buy something through the links on this page, we may earn a commission at no cost to you. Learn more.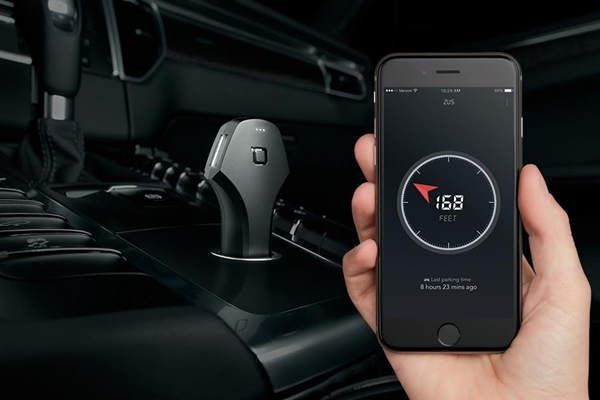 The Nonda ZUS Smart Car Finder & USB Car Charger is a German designed all in one charger and car location device that has been built to meet US Military MIL-STD-810G high-temperature standards. It has two USB ports that can charge two devices at once 2x faster than normal car chargers can do (max 4.8A output for each port). The ZUS also doubles as a car finder. The smart locator function uses an app on your Android or iOS smartphone that automatically saves your car's location when you turn off the engine, making it easy to locate when you're ready to leave. ZUS pairs with your phone via Bluetooth and utilizes your device's built-in GPS. As long as the parking lot is uncovered and you remember which floor your car is parked, ZUS can help you find your car. ZUS works best for uncovered parking lots and can only tell horizontal distance and not vertical distance. To find your car in a crowded parking lot, you just open the ZUS app and it will display a compass to help guide you to the right location.
The Nonda ZUS Smart Car Finder & USB Car Charger is priced at $29.99. For more info visit Nonda or Amazon.