We use affiliate links. If you buy something through the links on this page, we may earn a commission at no cost to you. Learn more.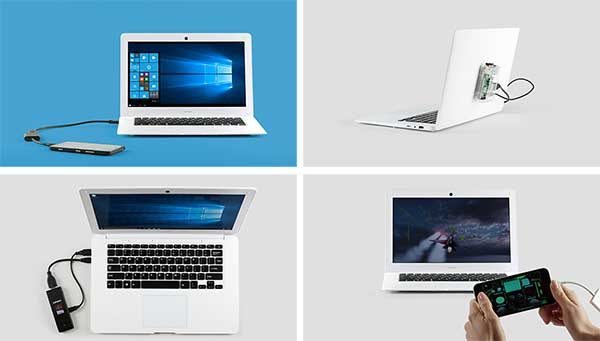 In the early days of PDAs (personal digital assistants), I remember daydreaming about a computer the size of a Palm Pilot with a color touch screen display that would plug into a docking station with a larger display, keyboard and mouse when I was at work or at home. That way I would only have one computer that carried all my files, and programs with me no matter where I was. This was before color touch screens, before Bluetooth and even before laptops that didn't weigh 15 pounds.
I had that daydream over 20 years ago and now today our smartphones are almost able to do everything our laptops and desktop computers can do. The NexDock brings my daydream even closer to reality by turning a smartphone, tablet, Raspberry Pi, PC stick, etc into a laptop with a keyboard, touchpad and display. Using the mini HDMI-in port, these smaller devices connect to the NexDock which has its own battery that powers a 14 inch display, Bluetooth keyboard and two USB ports. The NexDock isn't exactly what I had envisioned, but it comes close.
The NexDock was a successfully funded Indiegogo project that ended on 4/11/16. They will begin shipping out products to their backers in June and will be offering NexDocks to the public very soon for $119. You can find more info at nexdock.com