We use affiliate links. If you buy something through the links on this page, we may earn a commission at no cost to you. Learn more.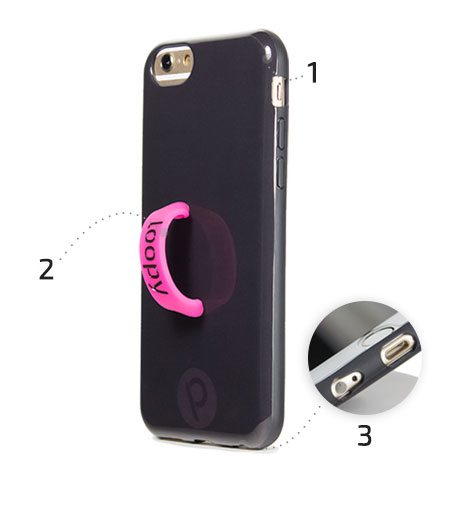 Whenever I look like I need help carrying things, which is quite often apparently, I tend to hear, "Hey, let me help you with that!" My snarky response if I have the situation well under control is, "C'mon, I could do this with a baby on each hip, but thanks for asking."  Sometimes it turns out good, sometimes I end up losing a few items along the way.  I'm thinking this Loopy Case will have me looking like a hero the next time I haul in my groceries.
Here are some details from their website: 1) Durable, Crack Resistant Outer Shell 2) Patented Interchangeable & Fully Adjustable Loops for easy changeability 3) All Ports Fully Accessible for all of your favorite accessories 4) Shock Absorbent Wrap-Around Bumper to protect your phone on all angles 5) Easy-Press Buttons because pushing your buttons should feel like nothing's there 6) Raised Front Lip to protect your screen when placed face down & also work with tempered glass screen protectors.
They have cases for iPhones and some Samsung smartphones. Their third wave of pre-orders is shipping for $32.00 beginning in mid-May. Visit loopycases.com for more info.