We use affiliate links. If you buy something through the links on this page, we may earn a commission at no cost to you. Learn more.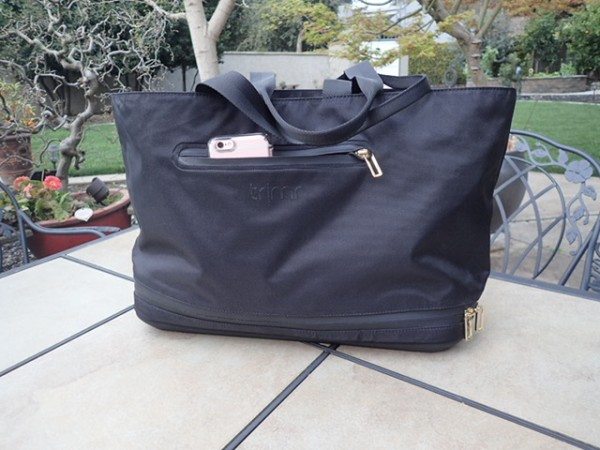 The Trimr All-In Tote (a new Kickstarter project) is a seriously stylish gym bag! And tough too! The heavy duty materials used could easily be found in a range bag filled with ammo and range safety equipment.  Instead, the ballistic-looking exterior is accented with 3 gold plated zipper pulls.  The bottom zipper opens w-i-d-e to provide access to the "wet" area, plus there is a small exterior pocket, with a gold-plated pull, for easy and secure smart phone storage. The straps are wide enough to be comfortable and long enough to sling over a shoulder.  My yoga mat nestles nicely on top of the bag as long as I'm willing to hold the straps in my hand or in the crook of my elbow.
After inspecting the Trimr All In Bag, I set about testing it.  The bottom "wet area" is designed to hold 100% wet stuff and keep the stuff in the "dry area" 100% dry.  I grabbed a bath towel, soaked it and put it dripping wet into the wet compartment. Then I put a silk scarf into the dry compartment (I was feeling confident) and set the bag on the laundry room counter to soak.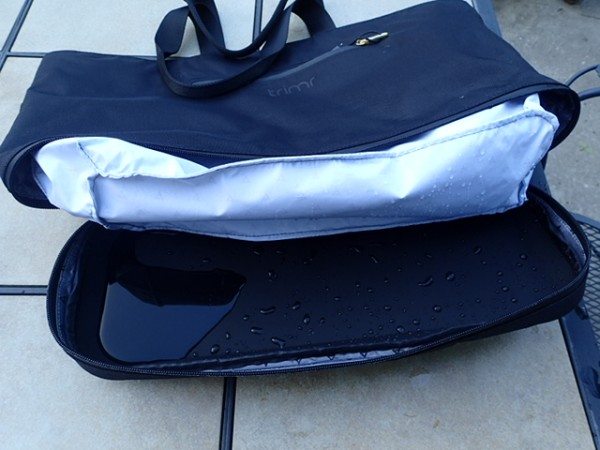 The bottom of the bag is made of sturdy but soft silicone (it reminds me of the silicone hot pads available everywhere).  The bottom is firm enough to keep the bag upright and gently rounded up about an inch, so even if you set the bag into a puddle nothing would get wet inside – unless it was a very deep puddle.  It also makes it easy to clean after sitting on a locker room floor (ick).
The inside is considerately made of a soft gray rip-stop-nylon type of fabric so it's not one of those "black-hole" bags and I could actually see what I tossed in there.  On one side of the inside there are 2 open-top pockets and a smaller secure zip pocket.  The open-top pockets work nicely for my earbuds and glasses, and the zip pocket is just right for my keys and some cash for that post-workout shake.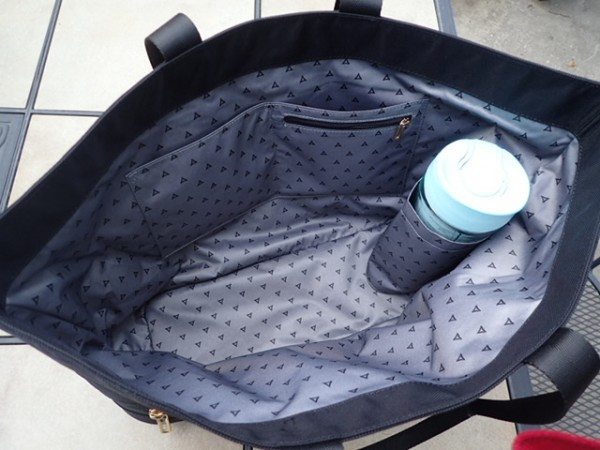 There's also a water bottle pocket at one end (I hate it when my water bottle rolls around with my dirty socks) which is deep and sturdy enough for a large bottle or one of the Trimr shaker bottles.
My towel, yoga block, and miscellaneous necessities all fit into the dry area compartment.  My gym shoes fit easily into the wet compartment for now.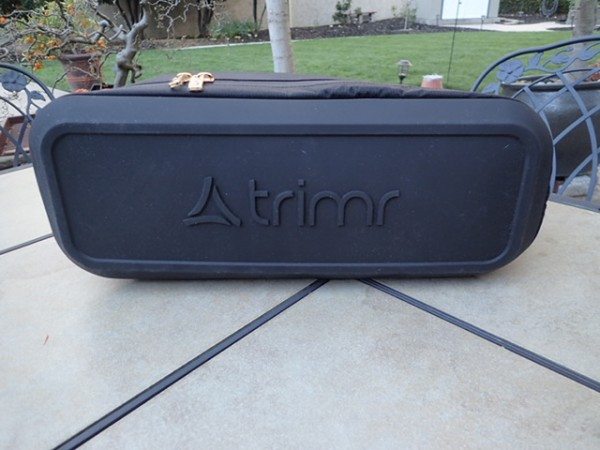 Oh yes, after a few hours I checked the scarf, not a trace of moisture.  And the soaked towel in the wet area was sitting in its own chilly puddle.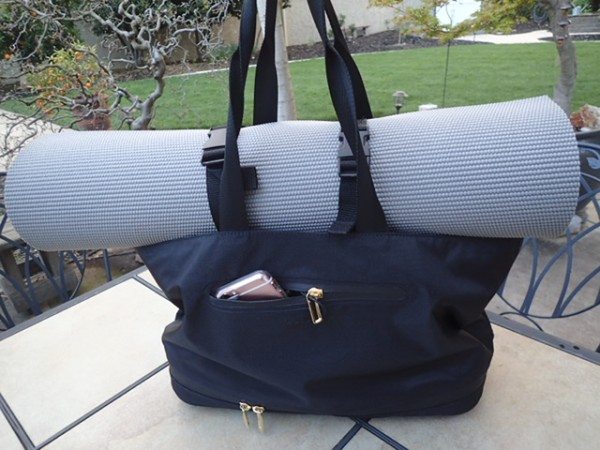 The Trimr All In Bag is sized right, functional, sturdy and undeniably a classy step up.
Source: The sample for this review was provided by Trimr. Please visit their site for more info.

Product Information
Price:
$88 for the Tote
Manufacturer:
Trimr
Retailer:
Kickstarter
Pros:

"Right sized", holds enough and still fits in the locker
Silicon base is awesome - light weight, stable, easy to clean and waterproof
Light grey inside lining makes it easy to see what's in there
Inside pockets are convenient plus the zip pocket makes it secure

Cons:

A zippered top would keep things from falling out if the bag is tipped over, although the silicon base minimizes that event.