We use affiliate links. If you buy something through the links on this page, we may earn a commission at no cost to you. Learn more.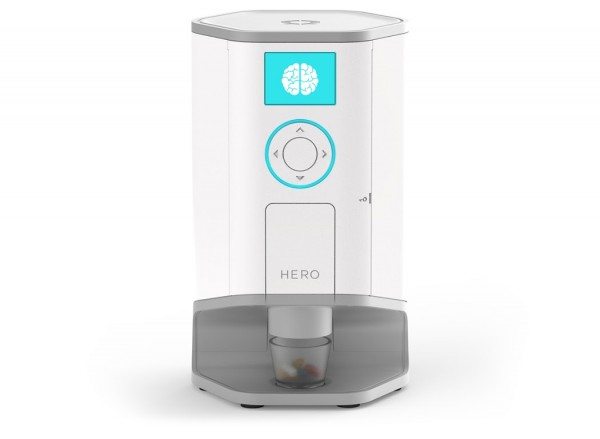 As a lot of us get older we tend to increase the number of pills we take every day, anything from simple vitamins and aspirin, to heart and blood pressure medications. Taking one medication a day is a simple thing, but what if you have multiple pills to take multiple times a day? Just the act of remembering to take all your pills every day can be a formidable task with your busy lifestyle. HERO, an automated pill dispenser, is designed to help you with your medication distribution. HERO is a smart pill dispenser that not only dispenses your pills but reminds you to take them. The HERO can hold up to 10 different pills and will remind you if you are running low on pills. Once loaded all you have to do is push a button to have your pills dispensed. You can even set up the HERO for multiple users. With the included smartphone app you can track the HEROs use.
HERO is available For $29.99 a month and a one time $99.99 initiation fee. Members get access to the Hero automatic pill dispenser, Hero's integrated app, Hero Fill medication refill service (optional) and 24/7 support.
In addition, the Hero service also includes the (optional) Hero Fill service which allows our members to get their meds delivered to them for free and automatically when Hero detects that they're running low on a particular medication.
For more info visit the HERO website.