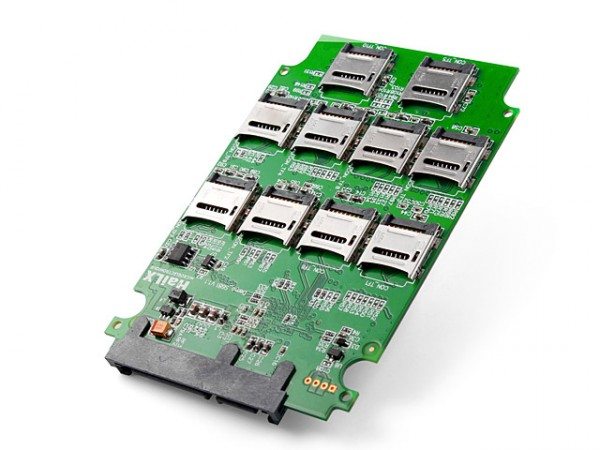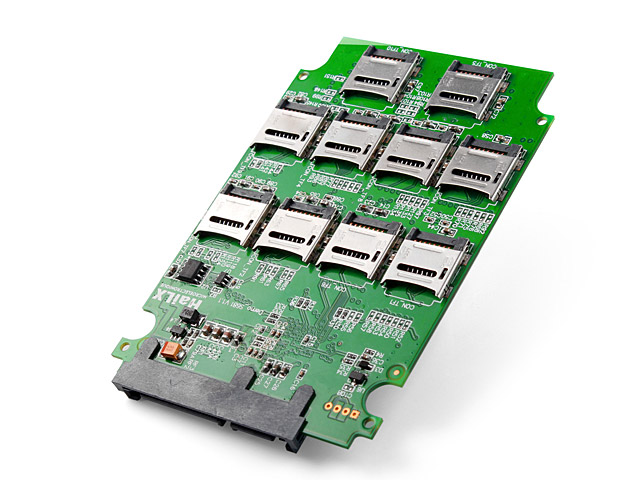 This adapter from looks like an interesting solution to replace or create more storage for a computer that uses 2.5 inch SATA hard drives. It's a micro SD to SATA 22-pin converter card card that has been designed to use up to 10 micro SD cards. Once installed, it appears as an ordinary SATA hard drive to DOS, Windows 3.1, NT4, 98SE, Me, 2000, XP, Vista, Mac, and Linux operating systems and can be configured as a bootable drive. Note that you will need to use 1, 2, 4, 8 or 10 micro SD cards at one time as it will not support an odd number of cards like 3, 5, 7 or 9 micro SD cards. Also, when you use different capacity micro SD cards in RAID mode, the total capacity of the drive will be the smaller capacity of micro SD card multiplied by the number of micro SD cards. The adapter is priced at $24.99 from Amazon.
Support The Gadgeteer
:
We may earn a small affiliate commission from purchases made from buying through links on our site. As an Amazon Associate I earn from qualifying purchases. Learn more.