We use affiliate links. If you buy something through the links on this page, we may earn a commission at no cost to you. Learn more.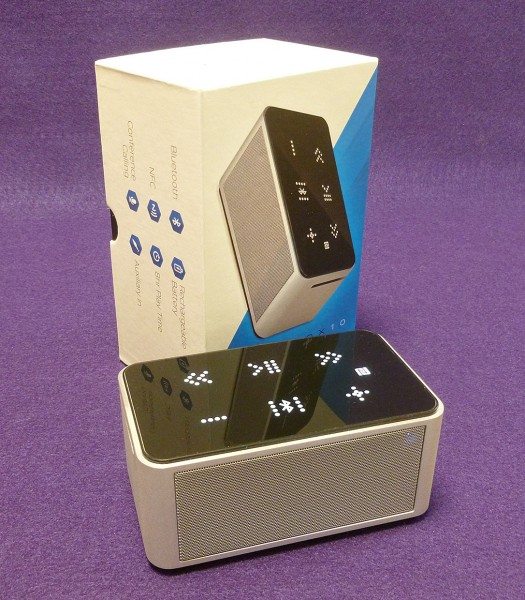 Although I've had my issues with portable Bluetooth speakers, I've grown to appreciate the convenience of having one around. It's gotten to the point that I almost always have one playing either in the kitchen, bathroom or outdoors cooking. They've become indispensable to my daily life. And even though their audio quality can't measure up to headphones or "real" speakers, one cannot escape the fact that almost every Bluetooth speaker from the last two years sounds way better than those old portable mono AM/FM radios of years ago. Plus, one of the coolest things is the chance for new players to enter this current golden era of Bluetooth by releasing new speakers with unique features. One of these companies is Paww and their new SoundBox 10 Bluetooth speaker.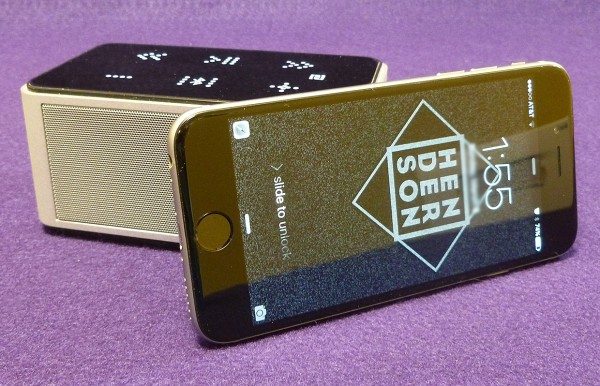 Paww only has two products to date—the SoundBox 10 and WaveSound 2 headphone (to be reviewed soon). The SoundBox 10 has a few features that set it apart from competitors. The speaker box is carved out of a single block of aluminum which results in a rounded and seamless enclosure that's light, easy to grasp and screams well-made. Although the speaker is not cheap, It still feels like it costs more than it does.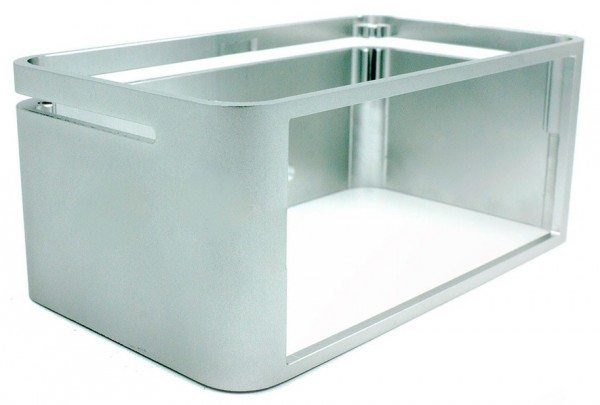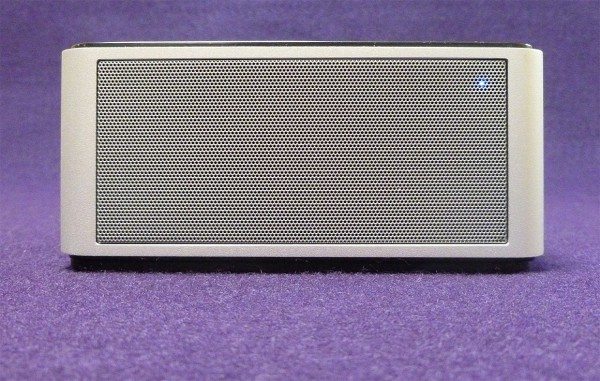 Almost the entire front panel of the SoundBox 10 is made up of a speaker grill which houses two appx. 1 in. speakers. There is no press info on the speakers, so I measured as best as I could with a ruler and the flash from my iPhone. Bass is a horizontal passive radiator which ports through a slim slot that wraps the rear of the speaker. This gives a fairly decent bass response for such a small enclosure. However, bass is still dwarfed by other, larger Bluetooth speakers.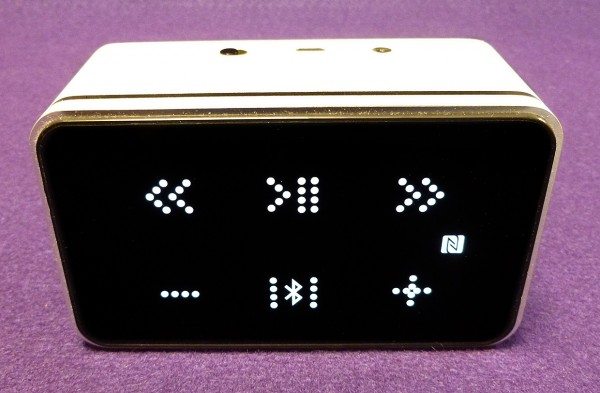 What I found really impressive—and fun to use—is the top of the SoundBox speaker. The entire surface holds all controls in a flat, touch-sensitive surface that only requires a light tap to work. The icon controls include Bluetooth pairing, Volume Up/Down, Play/Pause, Skip Forward/Reverse and NFC auto-pairing for Android users.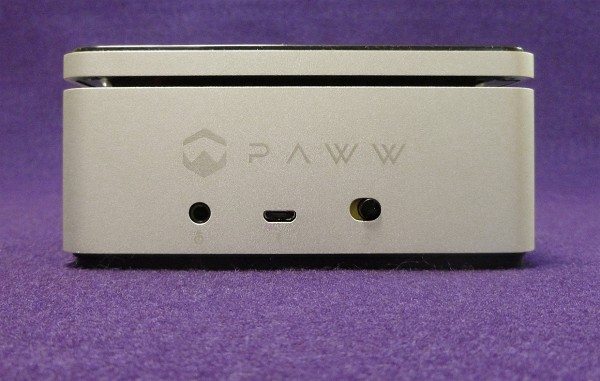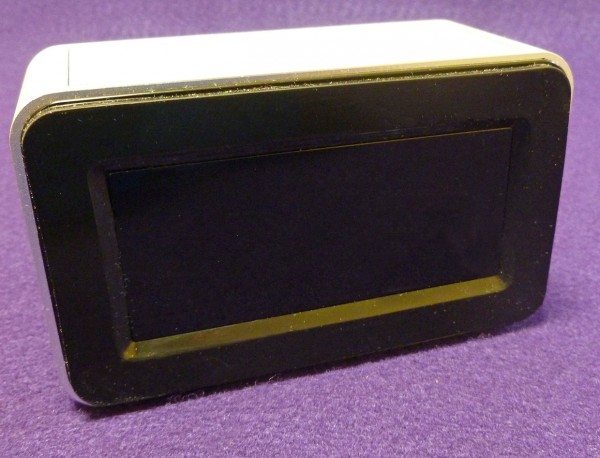 Besides the slim bass port/slot, the rear of the SoundBox 10 speaker houses the On/Off switch, charging and AUX-in ports. Paww includes both a USB charging and mini plug cables. The bottom has a non-skid rubberized finish that keeps the light-weight speaker in place quite well.
Bluetooth worked fine once paired, but had its issues. I had to shut off Bluetooth on my iPhone before my iMac would even see the SoundBox 10 to pair, but once done, pairing was quick and easy. However, tapping the Bluetooth button doesn't re-pair the speaker to my iPhone—that requires pressing and holding for a few seconds. This isn't as intuitive as the other icons which only require tapping. Audio prompts tell when the speaker is on, off or paired. These prompts are loud and their volume is not adjustable. In my tests, the Bluetooth range was less than the normal 30 ft. The Soundbox 10's audio gave out at about 20 ft. As long as the speaker remains within this limited range, audio will work fine.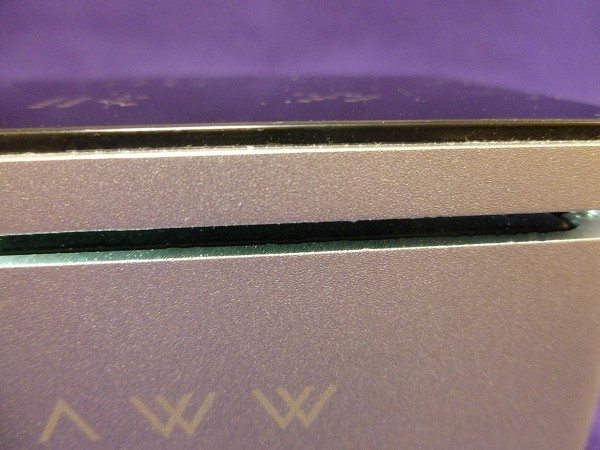 Bluetooth music sounds good, not great. Music leans towards the middle and higher frequencies. With the SpeakerBox 10 on my desk, I can feel the bass vibrations more than actually hear them. As I said before, the audio still sounds better than any old transistor portable radio—it's just that our expectations are higher now than they used to be.
The SoundBox 10 speaker incorporates what Paww calls a "patented signal processing technology to ensure sound clarity across the frequency range." This is not hyperbole—news and talk radio/podcasts sound great. But then, talking doesn't depend on bass like music does.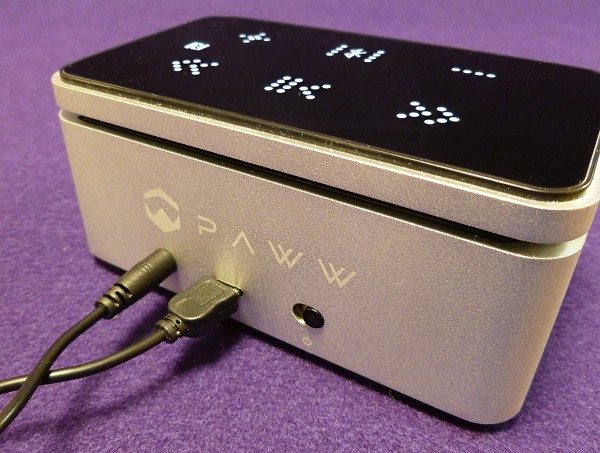 If your musical tastes run more in the classic rock, country or jazz vein, then this little speaker will do nicely. Earlier recordings weren't bass monsters because of the technical limitations of vinyl production, so they work well with these kinds of speakers. More modern recordings just don't sound all that good unless the bass is jacked up.
Although Paww states that the Soundbox 10 speaker can provide music for a party, I would say that it's better suited to private listening or a small gathering at best. Despite that, the Soundbox 10 is good if you only need a private speaker that can enable phone conferencing and your musical tastes are in the classic rock variety. However, the Soundbox 10 is terrific if you listen mostly to sports, talk or news stations or podcasts. The vocal clarity is far better than many speakers costing more.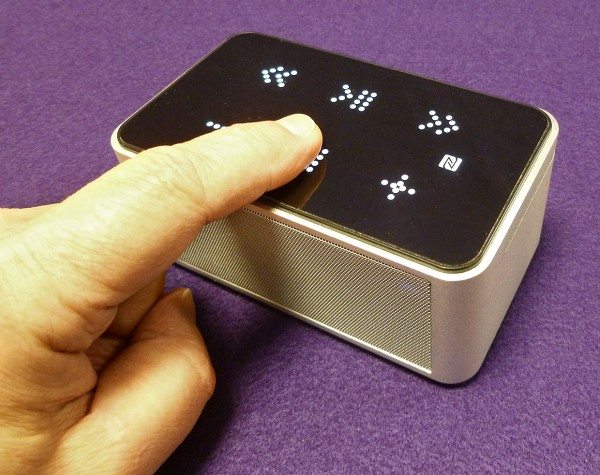 Paww is off to a good start with the Soundbox 10 Bluetooth speaker. While bass may be weak, this pretty aluminum block can easily become a best friend with it's usefulness and stellar vocal clarity.
Source: The sample for this review was provided by Paww. Please visit their site for more information and Amazon to order.