We use affiliate links. If you buy something through the links on this page, we may earn a commission at no cost to you. Learn more.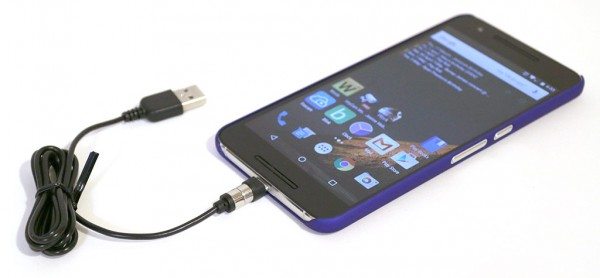 I've been enjoying my Nexus 6P for a few months now, but I still miss the convenience of wireless charging. During the day it's no big deal to plug in a cable, but at night I just set the phone next to me on the night stand so that I can easy pick it up to see what time it is during the night. Having a charging cable attached makes that a little awkward. I was hoping that someone would come out with a way to add wireless charging to the Nexus, but so far no luck. So I started looking for another alternative and found the SOJITEK Universal Detachable Magnetic Charging Cable and USB TYPE-C adapter. Let's take a look.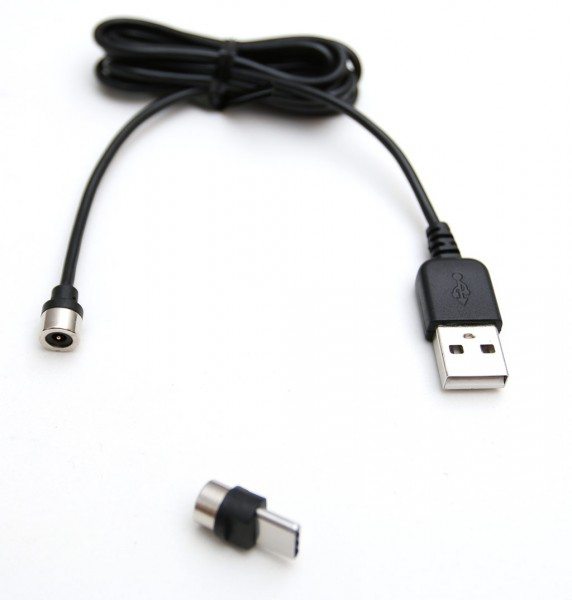 What's special about this USB charging cable? Well, it's a two piece cable. There's the 3ft long USB cable and there's the magnetic adapter that plugs into the device. It's sort of similar to the MagSafe connectors that Apple uses on their MacBooks. SOJITEK sells adapters for micro USB, Lightning and USB Type-C devices like my Nexus 6P. They offer a combo deal that includes both a cable and an adapter, but they didn't have this available with the Type-C adapter, so I had to purchase them individually.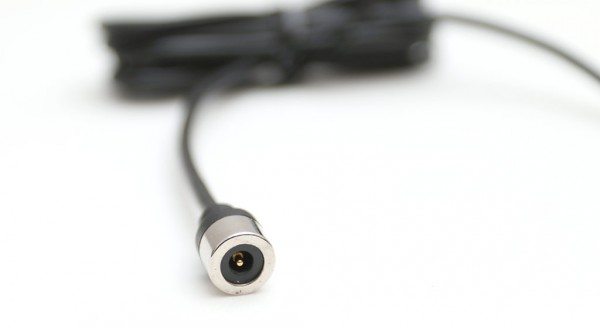 The USB cable that they sell is 3ft long and has a regular USB 2.0 connector on one end that goes into your computer or a USB power adapter. On the opposite end of the cable is a round connector that has magnetic sleeve and a pin in the center.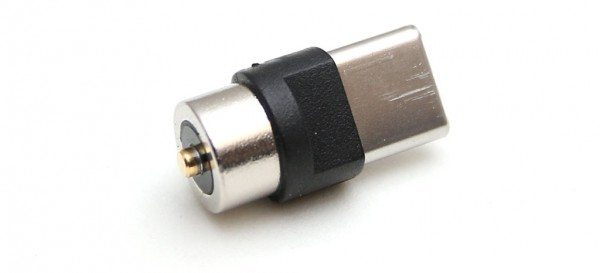 The adapter which plugs into the mobile device has a matching connector on one end and the appropriate mobile connector (micro USB, Lightning or Type-C) on the other end.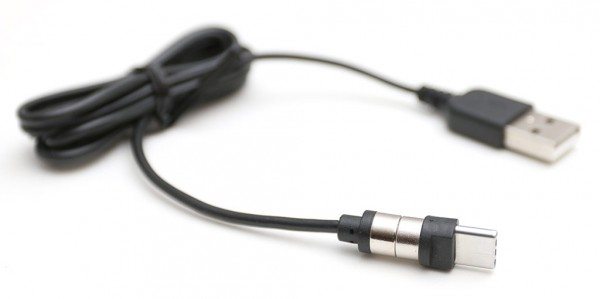 Never miss one of our posts again. Sent MON, WED, and FRI with the latest gadget reviews and news!
The two pieces snap together firmly via the magnets on each end.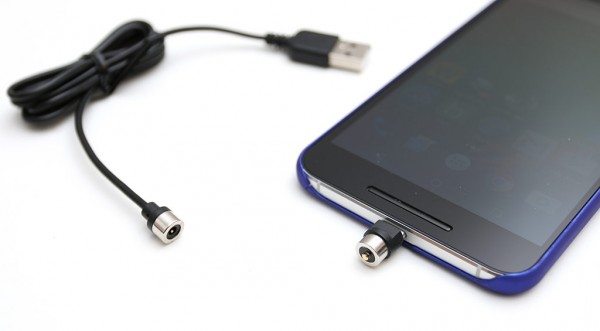 I had no issues plugging the Type-C adapter into the port on the bottom of my Nexus 6P. There isn't an orientation for the adapter, it plugs in easily either way your turn it, just like other Type-C cables.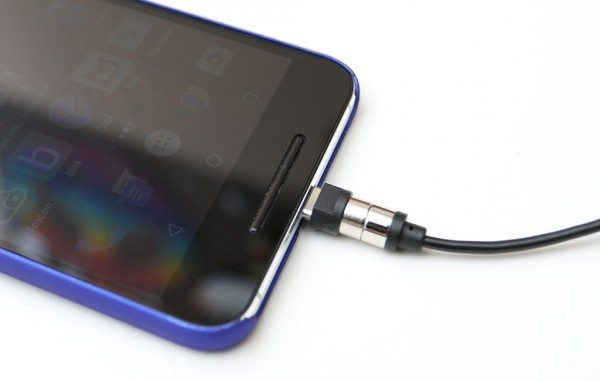 But the adapter is too large and sticks out from the bottom of the phone by almost a half inch. This means that you will not want to leave the adapter plugged in all the time. And without leaving the adapter always attached to the phone, what's the point of even using the SOJITEK magnetic cable in the first place, right?
As far as charging the phone using this cable, I didn't notice much of a difference from using a regular Type-C cable. It didn't seem to charge any faster or slower.
Magnetic cables like this one could be really cool to use, but the fact that this one sticks out so much is a deal breaker for me. I'm disappointed that it didn't work out, but still hold out hope that someone will figure out a way to hack the 6P to add wireless charging.
Source: The sample for this review was purchased with my own funds through Amazon.