We use affiliate links. If you buy something through the links on this page, we may earn a commission at no cost to you. Learn more.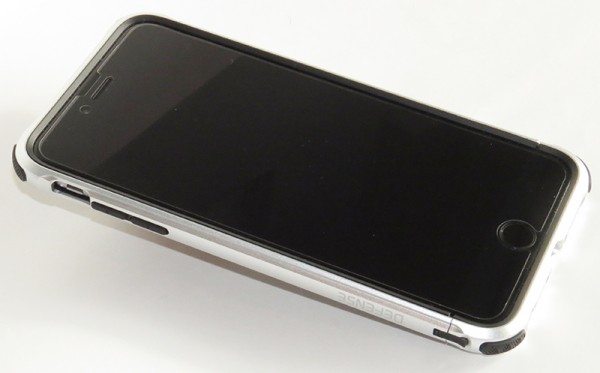 It's no secret that I love my iPhone cases. Whether it is a bumper or full body, being able to customize my phone to look different than others while protecting it is just something I enjoy. So when X-Doria asked about reviewing one of their cases, I battled back and forth before choosing their X-Doria Defense Gear bumper for my iPhone 6S Plus. I'd been using a full body case for a while, so it was time to give a bumper a chance again.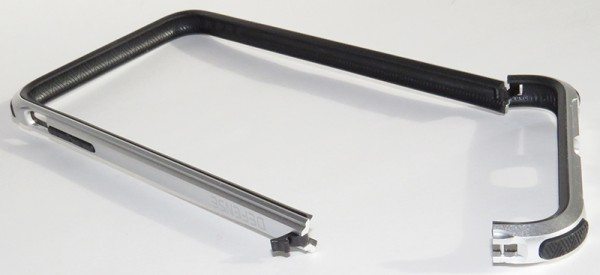 In the box you'll find the bumper. Sliding it on to your phone is really simple; Just open the bottom up by flicking the latch (shown above) open and slide the phone in. When you have slid it all the way to the top, you close up the bottom and push the latch closed. Mine clicked into place to let me know it was secure.



Once the bumper was on, I felt that my phone was very well protected. Normally, I don't do drop tests for reviews, since I haven't the money to replace my phone if it fails, but I had three solid drops with this bumper on from waist height and it held out very well. Once it landed with the back side down with no damage to the camera, while the other two times it fell on the corners, where the rubber bumpers took the brunt of the impact. The case looked fine afterwards as well, since the rubber doesn't get dinged up.



The cutouts on the bottom of the bumper are big enough to fit plugs slightly larger than the Apple standard. My Amazon Basics Lightning cable would fit, but my larger Belkin cable did not fit through the opening. The headphones are the same way, where bigger plugs will not fit, but a generic pair of headphones with a thin, L shaped plug fit just fine.



This bumper is made from a block of aluminum that has been machine cut. This means each of the cutouts are crisp and precise, and everything looks really clean. It does add a bit of bulk to the thin iPhone, though it is still pretty lightweight.


Each of the buttons on the bumper are very well designed and have a solid, tactile feel to them. Of all the case reviews I've done, I'd rate these buttons near the top. They were that noticeably well made. The cutout for the vibrate switch was also cut in a way to make it easy to access, despite the case being a bit thick.



The inside of the bumper has a soft rubber liner to keep your phone safe by absorbing some of the impact but also to keep the metal from scratching your phone when inserting it. While the hinges for opening the bumper seem well made, they are made of plastic, so if there is a weakness to the bumper, it will be there. I did, however, take the bumper on and off several times while testing it, and they are just as well made now as they were when I first opened the box. The one drawback I noticed to this bumper, which has happened to every metal case I've ever tried, is signal quality degradation. This bumper has that problem, though it is much less than I noticed with previous cases. With Wifi, there was no loss, but with LTE, you lost about a third of the speed. With previous cases, my speeds would drop to 3G, but with this bumper, they stayed LTE speeds and I only noticed the difference when performing a speed test.
So, how did I like this bumper? I actually really liked it. It looks great with the slate grey iPhone and protected it very well. The price may be a little hefty for some, but the protection is there. If you are picky about your LTE speeds, this case does lower your speed slightly, but a casual user most likely will not notice the difference. Overall, the X-Doria Defense Gear is a very well made bumper case.
Source: The sample for this review was provided by X-Doria. Please visit their website for more information and Amazon to order.