We use affiliate links. If you buy something through the links on this page, we may earn a commission at no cost to you. Learn more.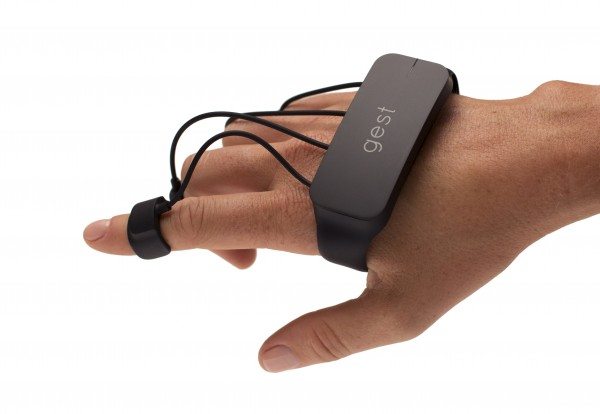 Keyboards are so 30 years ago and the creators of Gest say it's time for an upgrade. Gest is a device people can wear on their hands to control a computer or smartphone. Users can customize gestures for keyboard shortcuts, to adjust music, control lights and adjust sliders in Photoshop. If you have a Gest for each hand, you can use them as a keyboard. The company is also working on using Gest to control a drone and will allow developers to sign up for SDK access, so Gest's uses could expand.  
Gest uses Bluetooth Low Energy to connect with devices, so it's compatible with iOS and Android smartphones and tablets. There are 15 motion sensors in each device to provide accurate tracking and it can work up to 150 feet away from the computer it's controlling. The device has a micro USB port for easy charging. One charge is expected to last eight hours.
The product was funded through Kickstarter. It was just $12 short of reaching $200,000. But its goal was actually $100,000. Gest is expected to ship in November. The retail price is $199. If you pre-order on the company's website, you can get 10% off.