We use affiliate links. If you buy something through the links on this page, we may earn a commission at no cost to you. Learn more.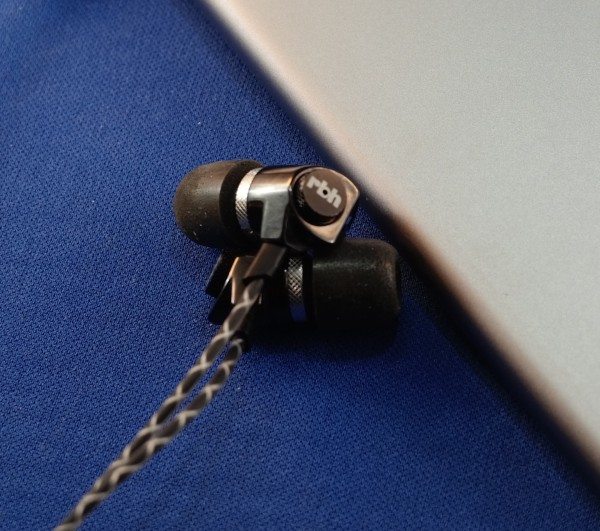 When I want to listen to music, I prefer over-the-ear headphones, but those are not really a good fit when out and about. I've used both of Apple's earbuds/pods that came with the iPhone's I've owned over the years, plus many others, trying to find that sweet spot of durability, good sound, and sound isolation. (Different from active noise-cancelling, which is a whole 'nother thing!) I think I've finally found a set that will last longer than their predecessors – the RBH EP-3 sound isolation earphones. I was sent a set to test, and have been using them with various devices within my day to day work and personal life.
DON'T MISS: RBH EP2 Noise Isolating Earphones review
Here are the specs from RBH's website:
Model Name: … EP3
Drive Size: … 8mm Dynamic Dome
Impedance: … 16 Ohms
Frequency Range: … 10Hz~20KHz
Sensitivity: … 95dB
Noise Isolation: … 16dB w/Comply™ Foam Tips
Input Connection: … 3.5mm Mini-jack
Cable Length: … 1.2m (±0.03m)
Color: … Ceramic/Gloss Black
Warranty: … 2 years (excluding Comply ear cushions)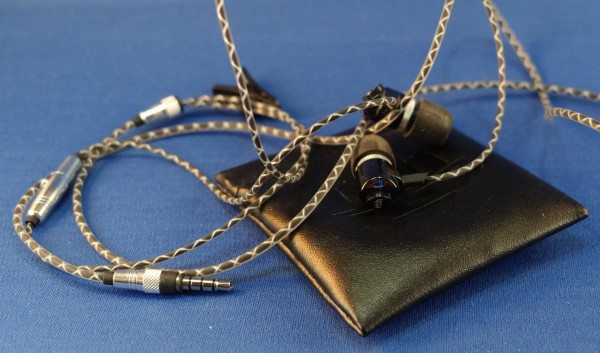 Inside the package is the main item, a very nice tension-wire closing vinyl carrying case, and five (!) different sets of ear tips. Two are Comply sound isolation tips, and three are silicone earcups. There are also two small O-rings taped to a card, which lists the part as "Spacers for iPhone". I was a bit curious, but put one on, since my main phone is an iPhone. More on these later.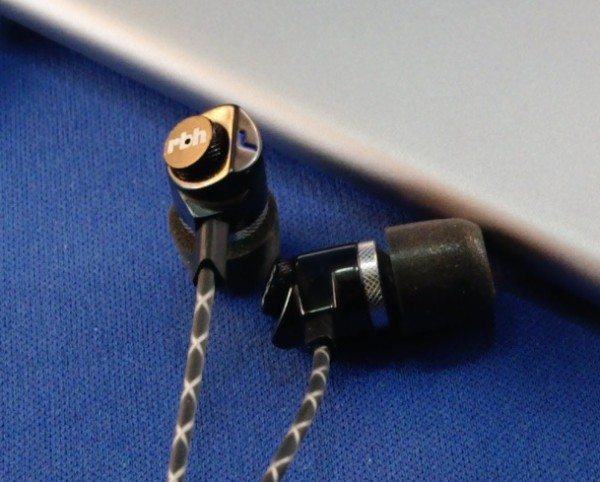 The earpieces themselves are ceramic with a black glossy finish and a stainless steel ring just behind whichever earplug you choose. On the opposite end, there is a raised disc with the rbh logo screened on. There's also an embossed letter for which channel it is, color coded for those who may need glasses. (Red=Right, not red=not right)
The cable that connects the earphones to the metal mini stereo AUX plug is about 3/16″ in diameter, and coated with a plastic that prevents tangling. (It also prevents coiling the cable and having it stay in place!) About 18″ from the two ends is a metal connection point. Halfway up the right wire is the metal remote/mic. The push button does all the things one expects (double-click restarts track, etc.), and the mic seems to be fine. I never had anyone comment on the sound, and changed to other mics during several calls without telling the other party. Disappointingly, there is no volume control on the remote. (The shot below is the best I could focus on the remote. Bright metal and springy wires – what can you do?)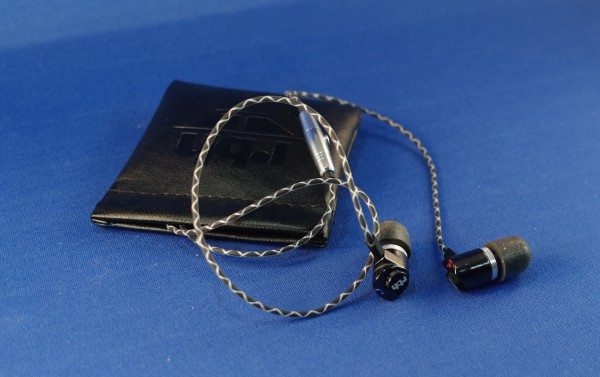 So, about those O-rings. Seems the metal of the plug shorts out against the body of metal devices and registers as a button push from the remote, causing the music to stop, or restart the track. I didn't think anything about this at first, but while typing this article (on my iPad Air 2 onscreen keyboard), I accidentally tapped the plug a time or two, and had several false commands register. Irritating, but not a deal breaker.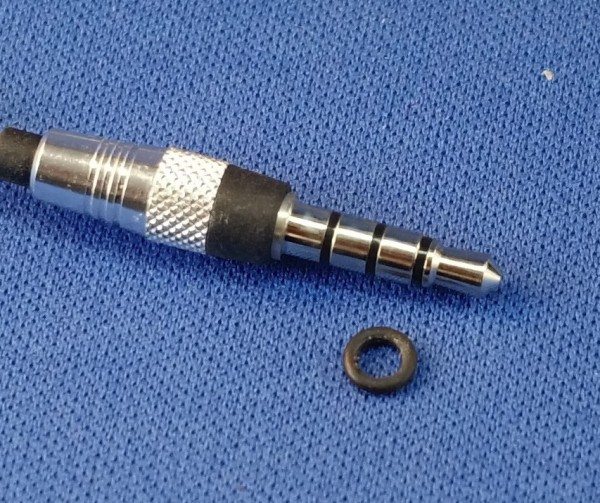 I mostly used the medium cushions that were on the main body in the package, and found they fit well and gave me good isolation. The silicone cups are of good quality, so should be easy to clean and long lasting. I tried them, and found them comfortable, but not as isolating. They'd be good for running or biking.
Currently, I'm at my favorite coffeehouse. (Cocoa Cinnamon, which made the "24 US coffee houses you should visit before you die" list on BuzzFeed few months back.) Their usual eclectic mix of house, oldies, electronica, and classic 70's Rock is pretty loud, but I'm also sitting just across the bar from the espresso machine and sink, and there are students crammed in every nook and cranny, since it's quite cold out suddenly. (Quite cold for Durham, NC is mid-30s. Global warming has really thinned my blood.) I'm cranking my own Chillin' playlist, which ranges from Drive by Alan Jackson, Samba Pa Ti by Santana, Shadows of Tall Buildings by The Rescues, to Right Here, Right Now performed by my daughter's a Capella group, Accapology. I can "feel" the activity and noise around me, but the music is coming through clearly, and my iPad is only at 50% volume. Lyrics are clear, treble is crisp, and the bass is present, but not overwhelming, just like I like it.
Source: The sample for this review was provided by RBH Sound. Please visit for more info and Amazon to order.