We use affiliate links. If you buy something through the links on this page, we may earn a commission at no cost to you. Learn more.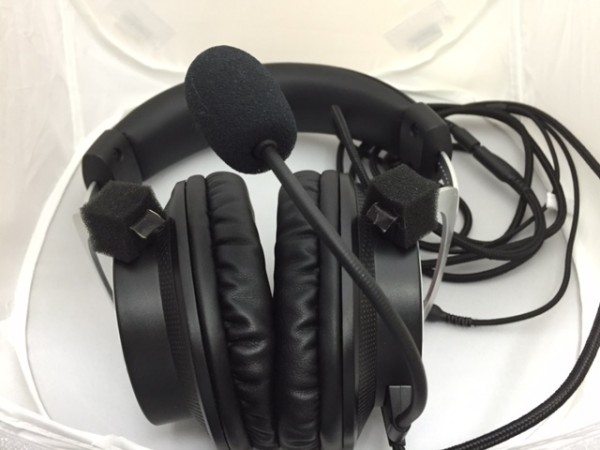 Here you see the latest headphones from Creative Labs, the Sound Blaster X H5 Pro-Gaming headphones. The headphones were recently released at Gamescon in Cologne, Germany. As with music the quality of the gaming experience depends a great deal on the quality of the headphones you use.  These head phones don't disappoint and will give you excellent sound delivery for top gaming.
I recently received the new Sound Blaster X H5 pro-gaming headphones, and they were quickly absconded by my 14 year old gamer son Andrew and immediately replaced the Skull Candy headphones he had been using for the past year.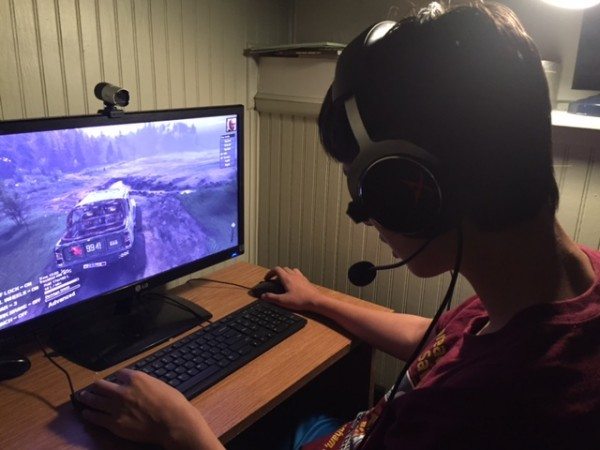 How many pair of headphones is enough I ask!!  Just one more I say, especially if they are the quality of these phones!  These headphones come with an inline remote with volume and playback controls.  It has a detachable noise reduction microphone to keep your calls to your gamer buddy in Mongolia crisp and clear.  An eight foot nice and thin cord allows you plenty of freedom to dance while you listen!
The comfort of these headphones is unmatched by any I have ever used.  The "memory foam/leatherette" ear cups and headband are extremely comfortable and the headphones are light enough that you hardly notice them on your head. The headphones are lightweight and flexible but sturdy enough that I would expect a long life for them with proper care. There are two separate plugs on the headphones: one if for the microphone jack and one is for the "headphone" jack.  The button on the cord has a pause and advance feature as well as a mute for phone calls button.
Of course, none of the above means anything if the sound disappoints, but it certainly doesn't. Subtle nuances in music are easily discernible making these headphones great for just listening to music.  These are "gaming" headphones however, so most of my listening was on games.  The loud crash of an explosion or the firing of a machine gun sound crystal clear and put you right in the action.   More impressive however  was the sound of a cricket that I could easily identify as far off to one side in the game; or the soft chirping of a bird noticeable even over the sound of a truck engine in the game.
The noise cancelling of these headphones is excellent too.  My assistant was trying to tell me something while I was wearing these and all I could see was a moving mouth; couldn't hear a thing she was saying!  These may come in VERY handy around the office in the future.
Taking the headphones off after an hour and I could hardly tell I had something on.  Many headphones are just not comfortable enough for me and when you take them off it feels like your head has been in a press. The microphone worked well, but seems a bit short for someone with a large face.  With only that minor thing to point out, these are really great headphones and I highly recommend them for any of you gamers,  you music lovers or anyone who just wants to drown out unwanted sound!!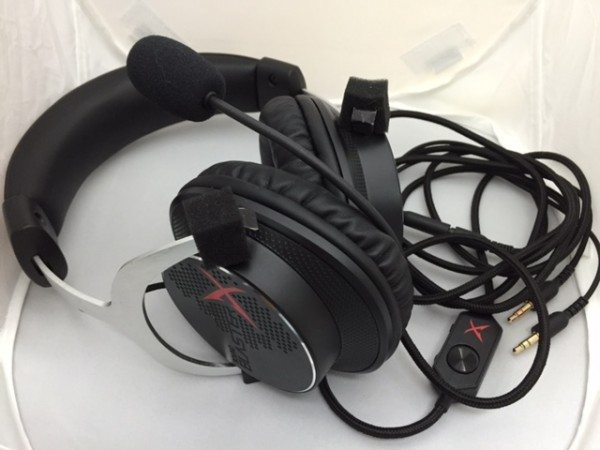 Here is a clip from the company on YouTube showcasing these.
https://youtu.be/cm_zRa4Qxwk?list=PLjs0Dp6OVhbmKpU0xXhWSK_Nq9sLtNU8n
Source: The sample for this review was provided by Creative Labs.  For more information visit their website and Amazon to order.

Product Information
Price:
$129.99
Manufacturer:
Creative Labs
Retailer:
Amazon
Pros:

Great sound
No battery needed
Lightweight
Very comfortable

Cons:

Perhaps the length of the microphone for someone with a large face