We use affiliate links. If you buy something through the links on this page, we may earn a commission at no cost to you. Learn more.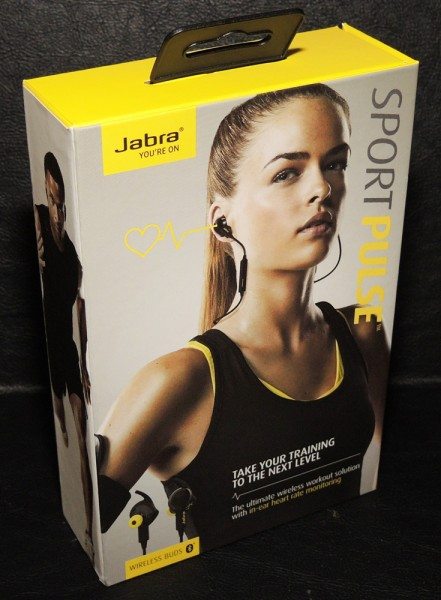 Recently Julie reviewed the Jabra Sport Coach wireless earbuds, a pair of sweat-proof Bluetooth earbuds with a built-in virtual coach designed to not only stream your motivational music but provide verbal feedback on how your workout is going. This is a follow-on review to hers of Jabra's most feature rich, sport centric earbuds to date, the Jabra Sport Pulse Wireless earbuds. While similar to the Sport Coach in most ways, the Sport Pulse earbuds add the ability to monitor and wirelessly stream your heart rate data to your smartdevice running the Jabra Sport app. 
Note: Images can be clicked to view a larger size.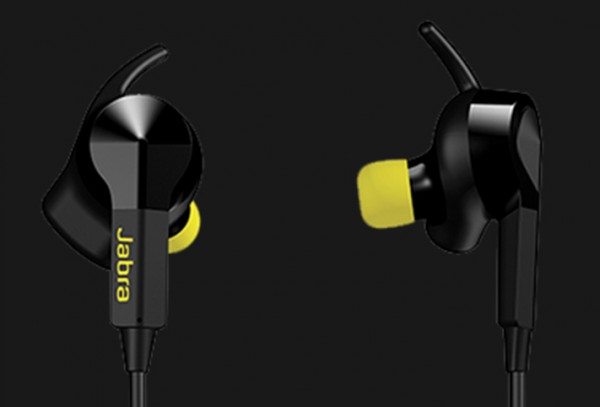 The Jabra Sport Pulse are a hardened/ruggedized pair of Bluetooth-enabled, wireless fitness earphones. As I mentioned above, in addition to being able to stream music and take calls, they also monitor your heart rate and provide you your workout data (pace, speed, mileage, etc) while exercising.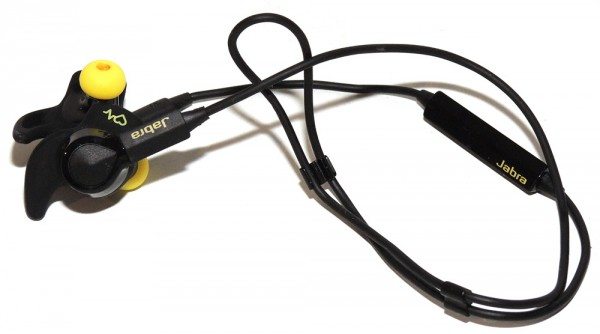 The Sport Pulse earbuds are well made and engineered to handle the toughest workouts, IP55 certified water-resistance for training in all weather conditions and to keep the sweat out no matter how icky you get. Built towards US military rain, shock, sand and dust standards.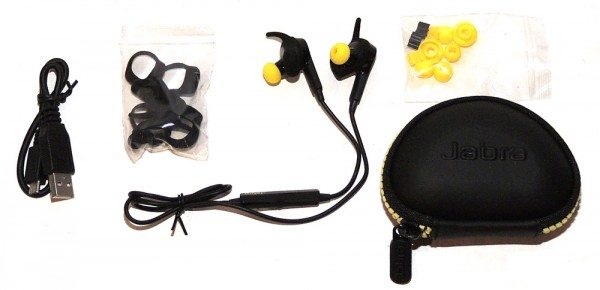 In the box:
Jabra SPORT PULSE Wireless Earbuds
4 sets of EarWings
4 sets of EarGels
4 FitClips
Protective pouch
USB cable
Quick start guide

Jabra includes a multitude of sizes of their EarWings and EarGels to custom fit the earbuds to your ears for a nice, comfortable experience. The GelWings do a great job securing the earbuds without having to force them into your ears.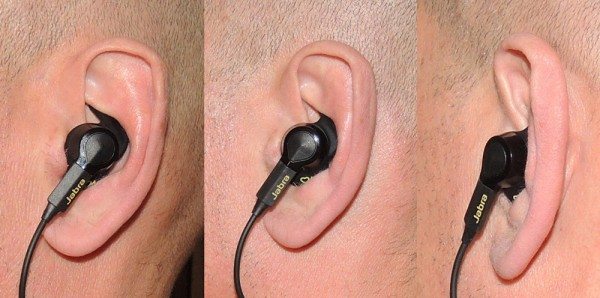 I have oddly shaped ears canals, often disappointed in the fit of most in-ear buds. That said, I found the Jabra earbuds surprisingly comfortable and secure even for extended use or extra sweaty workouts. They almost never fell out of my ears during long runs, while on the elliptical, lifting or stretching.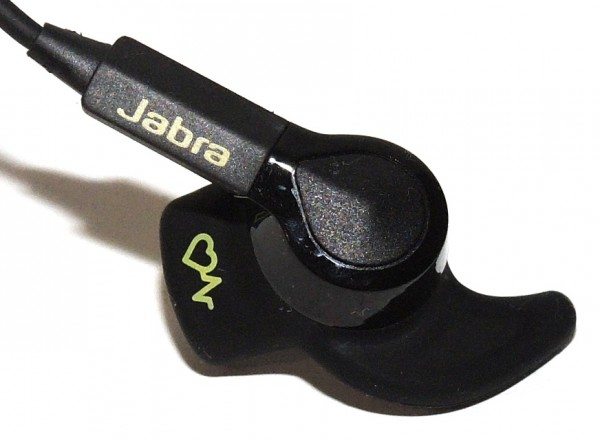 The left earbud has the "sport button" (the tear drop shape in the image above) on its exterior surface that is used to launch and interact with the Jabra Sports Life app. The left earbud also contains Jabra's next generation of heart rate monitoring technology that measures your heart rate via contact with the inside of your ear. According to Jabra, the Sport Pulse are "the only earbuds proven to deliver clinical-grade accuracy". I compared my pulse rate from the Jabra Pulse, Polar chest strap, and hand grip sensors of our elliptical machine and all were spot on.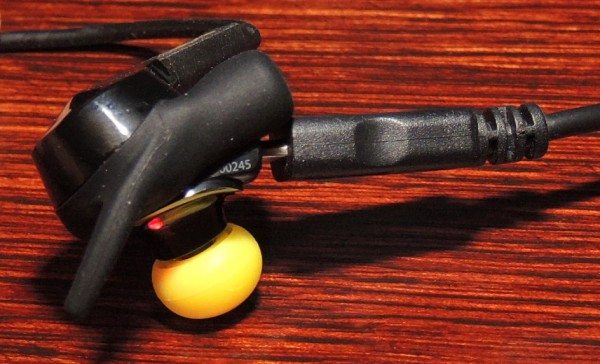 The right earbud has the Pulse's microUSB charging port under the EarWing. The rubber EarWing helps protect the port from rain and sweat. There is an embedded LED that glows red while charging, turns green when fully charged and blinks blue when pairing. It takes a couple of hours to fully charge the Jabra Sport Pulse earbuds. A full charge should provide 3-4 hours of continuous use which should get you through even the longest of workouts (other than perhaps a really long bike ride or an crazy long run). The battery life was a bit flaky and short lived, occasionally I got less than promised battery life or found them completely out of power after sitting in my bag just a few days.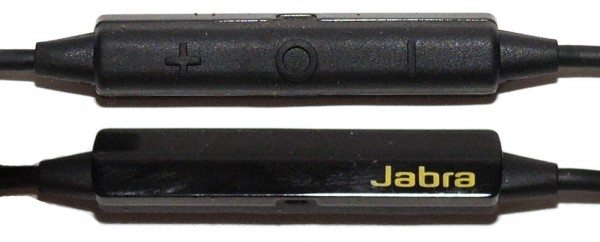 Also on the right side, there is an in-line microphone/remote control with raised buttons that are used to adjust volume, power the earbuds on and off, answer calls, etc. The in-line controller also has NFC that you can use to easily pair the Pulse earbuds to your NFC-enabled mobile device. You can also pair the two using the more "classic" method via Bluetooth settings on your device and search for nearby Bluetooth devices.
The Jabra Sport Pulse sound nice enough for use in a gym or pounding pavement. The speakers give full Dolby Digital sound, providing you a good music experience while running/biking/training/etc. Like the Jabra Sport ROX and Coach, the Pulse block out ambient noise via noise-isolation design. If the earbuds become loose, sound quality is definitely impacted. The sound is good but even with ideal placement folks who like a bunch of bass will most likely be disappointed. But as I said, the overall sound quality is more than adequate to workout with.
There were no problems or issues receiving or making calls with the Jabra Sports Pulse. Both sides of the conversation were clear and intelligible.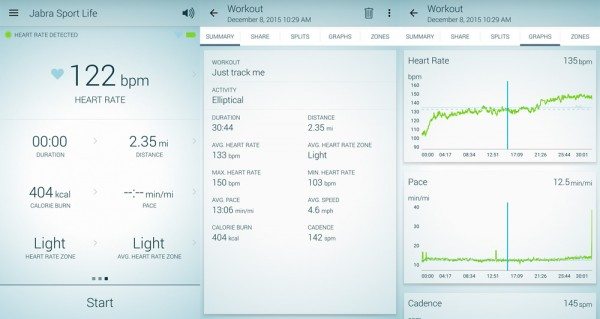 As its name implies, the main feature of these earbuds is their ability to monitor your pulse. To take advantage of this, workout data, and coaching features, you will need to install the iOS or Android Jabra Sports Life app on your smart device. The Jabra app is suited for multitude of workouts including: cross-training, running, elliptical, walking, cycling etc. The app will track your current HR as well as calculate your average HR over the the course of a workout. Along with being able to stream your music via the app, you can stream alternative music services in the background such as Pandora while the Jabra app is running. You can also use the HR data the earbuds collect with other fitness apps like Nike+, Endomondo and RunKeeper.
An ability/feature that impressed and surprised me a bit, is that you can Bluetooth connect the earbuds to multiple devices simultaneously…streaming audio from one device while sending heart rate data to another. In my case, I was watching a show on my tablet and while running the Jabra Sport app on my smartphone.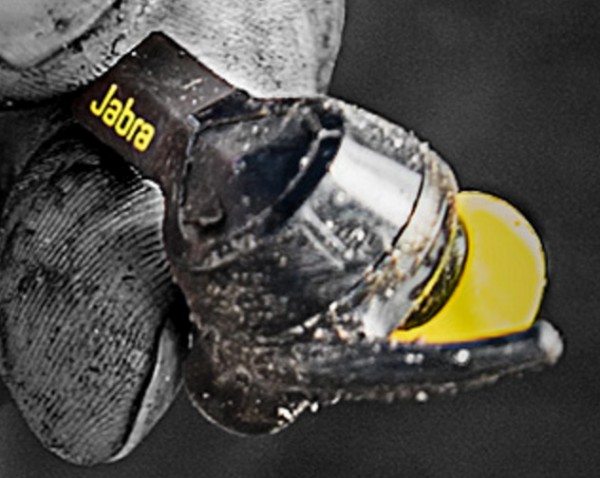 Overall, the Jabra Sport Pulse wireless earbuds provide a solid user/listening experience with a good tech-feature set. The ability to take your pulse while sitting in your ear does help them standout in a crowded arena. I find this a much better and more comfortable method of monitoring my HR than the classic chest strap. Add in their IP55 certified water-resistance for training in all weather conditions and sweat-soaked fitness efforts, the Pulse is a very good option for listening to your music or favorite show while working out.
Update 09/09/16
This update is for the JayBird BlueBuds X, Jabra Sport Pulse, and JayBird X2's…all three wireless sports earbuds designed to survive the rigors of the most epic workouts. Or at least that is the promise/hope of both JayBird and Jabra. Sadly none of these premium earbuds lasted that long for me, their "sweat-proof" resistance lasted mere months. My extra sweaty and without a doubt, icky fitness efforts have killed them all.
Source: The sample for this review was provided by Jabra. Please visit their site for more info and Amazon to order.