We use affiliate links. If you buy something through the links on this page, we may earn a commission at no cost to you. Learn more.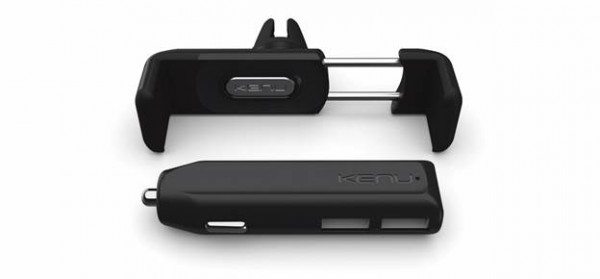 I am big fan of the Kenu Airframe+ portable car mount.  I have used every Airframe that has come out and have given one to every member of my family.  I spend a great deal of time in my car each day, so making sure that my phone isn't sliding around on the seat of my car is a priority, and the Kenu Airframe keeps my phone at eye level and solidly secured to the dash.
And just in time for the holidays, Kenu has rolled out a great product that is sure to be a great gift idea for anyone.  They are combining the original Kenu Airframe+ with a Dualtrip, a new ultra-fast USB car charger with two side by side ports each outputting 2.4amps.  They are calling it the Kenu Airframe+ Car Kit, and you can grab it on Amazon right now for $39.95 or directly from Kenu.  Finally, the Dualtrip can be secured inside the Airframe+ to make a nice tidy little package, easy for storing or toting around.