We use affiliate links. If you buy something through the links on this page, we may earn a commission at no cost to you. Learn more.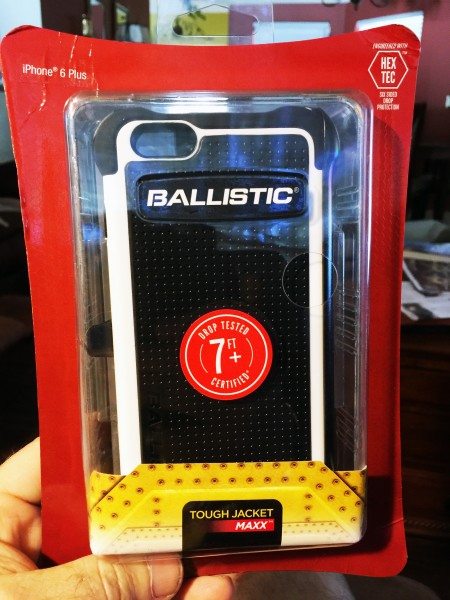 I have a confession to make.  I am a caseaholic. I already had three iPhone cases before my iPhone 6 Plus even arrived.  I had a black leather folio case, a knock-off of a Twelve South BookBook brown leather wallet case, and a blue slim case with holster from Best Buy.  I had wanted to switch to a case with better protection and a holster. My most recent case was a black on black, rubber/plastic case with a holster that my son let me use.  The protection was fine, but it was a pain to slide out of the holster.  Needless to say, when the opportunity came along to review the Ballistic Tough Jacket MAXX iPhone 6 Plus case, I jumped at it.  Let's get to it.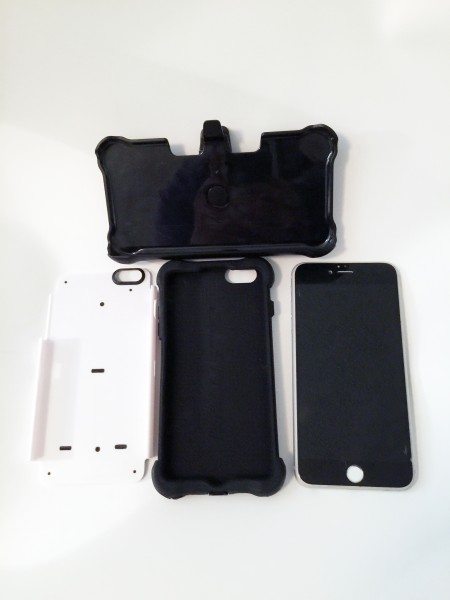 The Ballistic Tough Jacket MAXX iPhone case is similar to other function over form cases like Otterbox.  Make no mistake – this is not a slim case.  This is a rugged case.  There are four parts to this case.  There is a strong rubber inner sleeve that actually holds your phone.  Then there comes a rigid, replaceable screen protector with impact protection.  Next comes a tough plastic outer shell (with easy grip golf ball like dimples on the outside bottom.  Finally, there is a rugged holster with 180-degree swivel clip.  Personally, I do not use the included screen protector, as I have a really nice black glass screen protector (which has the added benefit of making my silver/white iPhone 6 Plus look like the Space Grey version with the white home button.  This actually looks great with the black/white version of the Ballistic Tough Jacket MAXX iPhone 6 Plus case.  What surprised me about this case was the fact that once my 19 year old son saw it, he begged me to buy one for him as well. I don't know about you, but when a 54 year old guy like me can get something that actually makes my teenager look up from his Xbox and think what I have is cool enough for him – that is quite satisfying.
The case has full access to all of the ports, with the Lightning plug port and the headphone jack covered by easy to open rubber doors.  It should be noted though, that after only about three weeks of use, my headphone port cover is already showing signs of wear with little pieces of rubber wearing out.  While this is a bit annoying, the fact is that I do use earphones a LOT so I'm picking at the cover all day.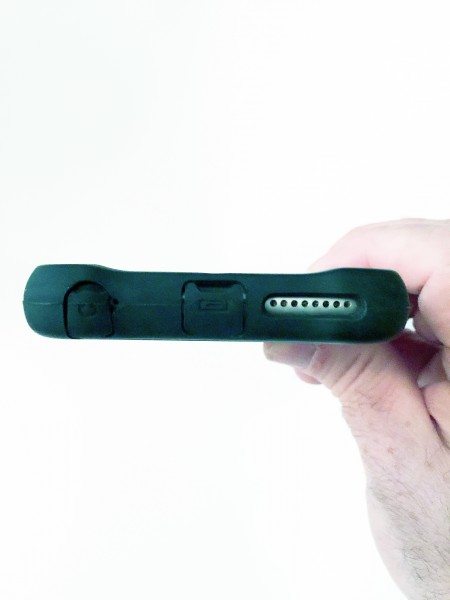 So how does the case perform?  I am pleased to say that the case has performed extremely well.  While not as slim as I would like, the case does what it is supposed to do. It protects my precious iPhone from drops (which are much harder to do with its rubber corners), and getting it out of its holster is easy.  As you can see in the photo below, there is a tab on the side of the holster which just requires a little pull to release the phone.  Just make sure that the bottom of the holster is facing down when you release the phone so the phone doesn't just drop to the floor.  Another point to make about the holster is the inside is quite slippery and hard.  While the back of it is dimpled, the insides and the ends are shiny plastic.  Now, remember, the sides of the case are raised enough above the screen that if the phone were to fall down on its face, the screen would likely never touch the surface.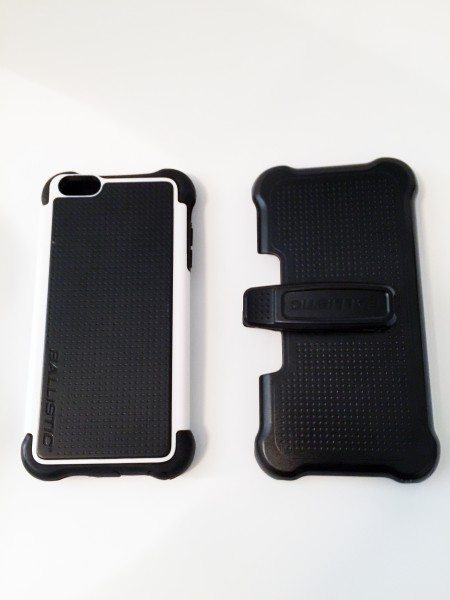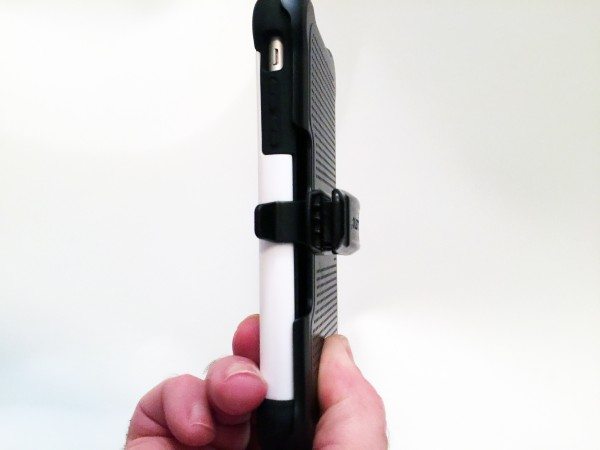 Overall, the Ballistic Tough Jacket MAXX iPhone case provides solid protection, is easy to hold and grip, and the holster is one of the better made systems that I have seen.  I am still using the case and I have no plans to replace it.  The Ballistic Tough Jacket MAXX iPhone 6 Plus case is available directly from the manufacturer for $49.99, but is available at Amazon currently for $21.05, which is a steal!
Source: The sample for this review was provided byBallistic Case Co. Please visit their site for more info and Amazon to order one.

Product Information
Price:
$49.99
Manufacturer:
Ballistic Case Co.
Retailer:
Amazon
Requirements:
Pros:

Great protection
Inexpensive
Easy to hold and get out of the holster

Cons:

Bulky
Slippery plastic holster
Rubber doors on ports need to be stronger