We use affiliate links. If you buy something through the links on this page, we may earn a commission at no cost to you. Learn more.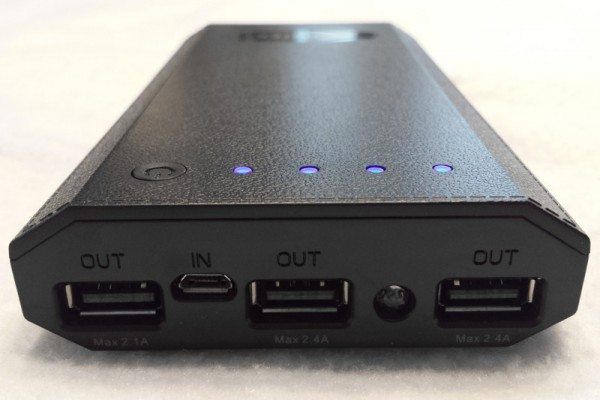 A little over 6 months ago I reviewed the AVANTEK 20,000 mAh dual-USB port battery pack.  It got high marks for having 2 USB ports, huge capacity, pocketable size, and it also came with a power brick in addition to the USB cable.  And for the price of under $50, it was a steal. It did however have some issues when used long term, which I updated in the review at the bottom.  So when AVANTEK came out with an updated version of this gadget, I wanted to see if the updates were worth stepping up to the latest version.
First, the specs according to the manual:
Battery Capacity:  3.7 V, 20,000 mAh lithium ion battery
Micro USB input:  DC 5 V, 2.0 A (max)
USB output 1:  DC 5 V, 2.1 A (max)
USB output 2:  DC 5 V, 2.4 A (max)
USB output 3:  DC 5 V, 2.4 A (max)
Working conditions:  50-115 degrees F (10-45 degrees C)
Charging cable:  1.6 ft.
Dimensions:  6.3 x 3.1 x .87 inches
Weight: .88 lbs.
The new battery drops a small amount of weight, and comes in an ever-so-slightly thinner frame, albeit with some edges that are more angled than rounded in last year's model.  The outside case is also slightly textured, making it a bit easier to hold onto than last year's totally smooth outside.  And now you get 3 USB output ports instead of 2, so that is a big improvement, for a slightly smaller price of $42.99 from Amazon.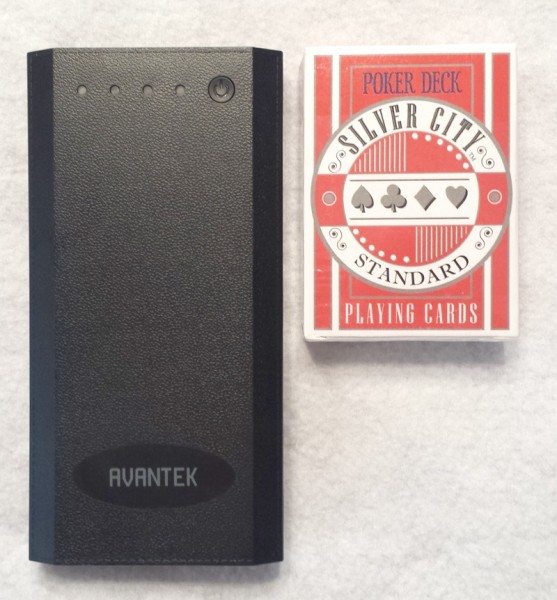 You also get the same fast charging that is similar to charging directly from the wall.  You get that little flashlight (which I never use, of course), and you get the same diminutive 1.6 ft cable.  You get the 4 LED lights on top, which stay lit during the entire charging process.  I love this feature because, unlike many other chargers, you can simply look at the lights to tell when your gadget is done charging because the lights go out when the charging is complete. You do still have to press the power button on the AVANTEK to turn it on.  Simply plugging something up to the AVANTEK won't automatically turn on the charging feature.
It is still beefy and heavy, but small enough to be pocketable, so that's a good thing.  One big disappointment however is that AVANTEK, like so many other manufacturers, has dropped the power brick from what's included in the box.  So you have to either charge it from your laptop, or do like I do and use an existing power brick from another device.  It took me a little over 10 hours to charge the battery using the included USB cable and an existing power brick I already had.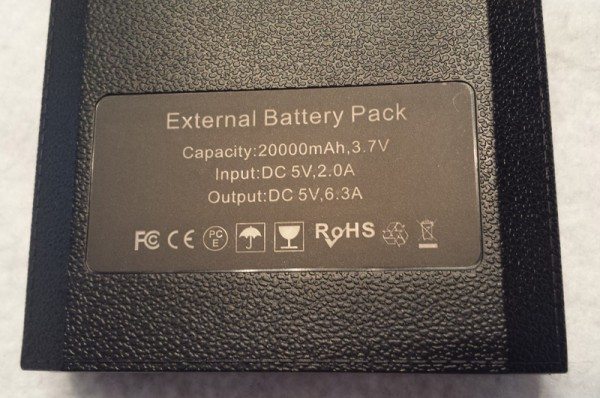 Bottom line
After 3 months of heavy daily use, the AVANTEK battery pack has held up nicely.  I can charge 3 devices at the same time so it really helps with traveling with family in the car and 3 of us need to charge our cellphones at the same time, which actually happens alot.  In fact, I recently took a long trip and for 5 days straight all I needed was the AVANTEK to keep my phone charged.  The fact that a power brick doesn't come with the battery pack is disappointing, but with a price under $45 you get a lot for your money.  I recommend the AVANTEK 20,000 mAh 3-USB port battery pack for anyone needing to take
Source: The sample for this review was provided by Avantek. Please visit Avantek for more info and Amazon to order.