We use affiliate links. If you buy something through the links on this page, we may earn a commission at no cost to you. Learn more.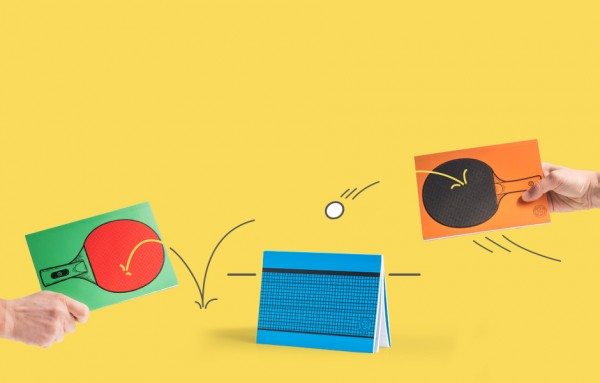 Before becoming a cop, I had a job working in a cubicle. I often found myself sneaking away to get a break from staring at those walls. Unfortunately, this was before the age of the smartphone, so sneaking away generally meant I was hiding, staring at a different set of walls, with not much else to do. I wish I had something like the table tennis notebooks to kill time during the most monotonous of days.
The table tennis notebooks are exactly what the name implies, a set of notebooks than can be used to play table tennis. Each set includes three notebooks – two "paddle" notebooks and one "net" notebook. The paddle notebooks both have the same rubber pad that a ping pong paddle has, and the net notebook is regulation height. If for some reason you choose to be productive at work, each notebook contains 100 pages for taking notes.
The notebooks come bundled together for $20 from SuckUK. If you purchase these and have the opportunity to play your boss, let him or her win for the sake of your career.