We use affiliate links. If you buy something through the links on this page, we may earn a commission at no cost to you. Learn more.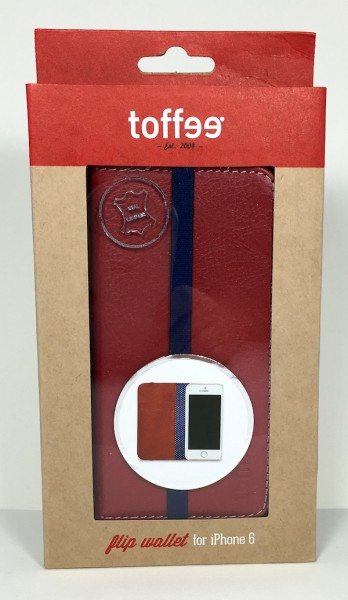 I just got an iPhone 6s and I love it. Usually, I don't bother with a case, but because I paid full price this time to avoid a new contract, I decided to change that. Also, because I carry both my phone and wallet in the front pocket of my jeans, I wanted to give a folio-type case a try to cut down on the bulk. The Toffee Flip Wallet is a gorgeous, sleek case that I hoped would solve my problems.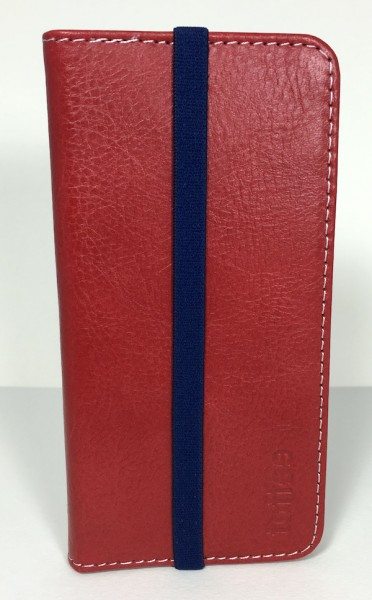 The Toffee Flip Wallet is a leather case with a snap-in shell for the smartphone and three slots on the inside left flap designed to hold credit and ID cards. (It has four slots on the iPhone 6/6s Plus version.)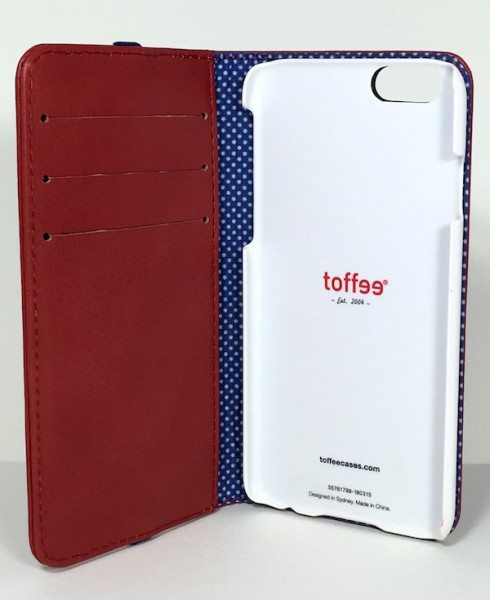 It also has a pocket the length of the case under those slots to hold items such as receipts or cash. The inside of the naturally milled leather case is lined with either a checked shirt or spotted cloth lining.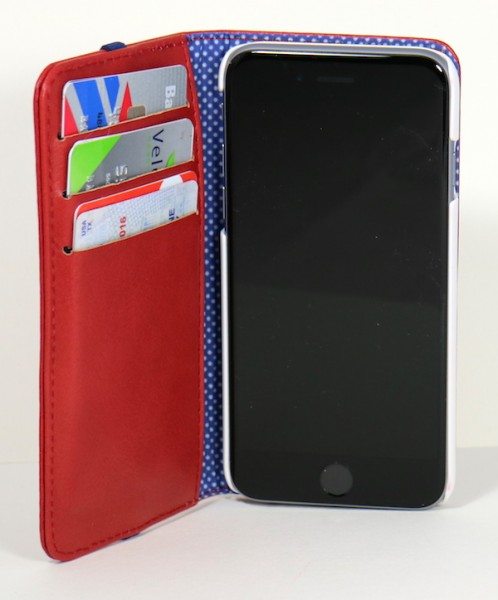 The phone fits into the Toffee Flip Wallet's custom hard shell extremely well. There is no leeway. You can hold the case upside down and the phone won't fall out. (I tried this trick over a bed, not over the floor.)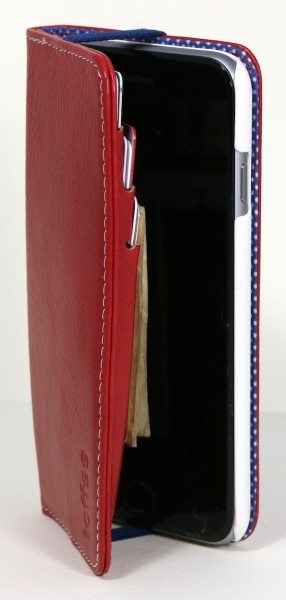 I tried the case with my entire collection of cards (personal, household, ID, insurance, consumer reward cards, company cards, a bit of cash — the works), and it bulged so much that I could not close the case.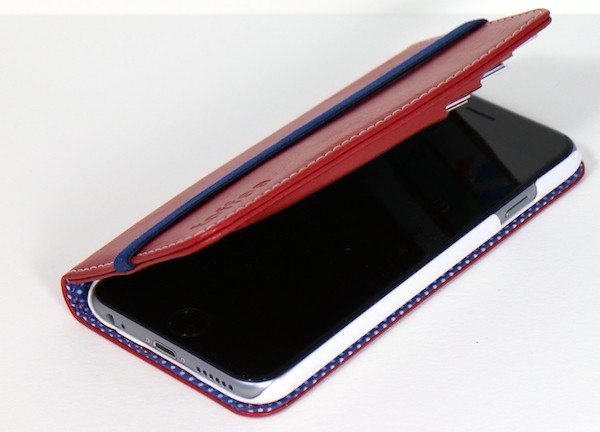 So I cut it down to an absolute bare minimum (six cards, two for each slot), and while the case still didn't close all the way at first, I could at least get it into my pocket. I couldn't get a card out easily, but over time, the leather stretched to make it better.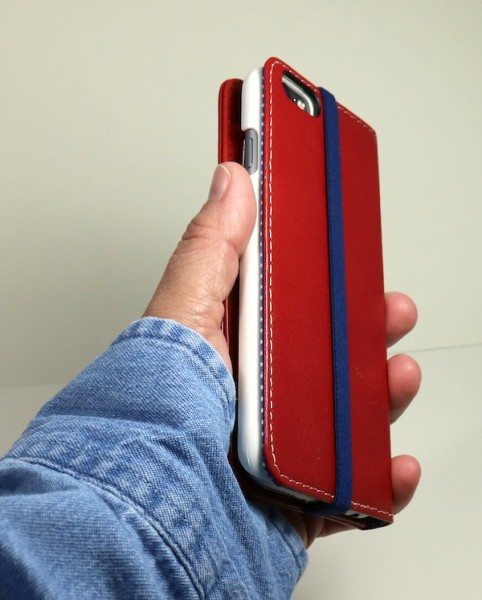 The elastic strap, while attractive, was too weak to hold the case closed. I usually just kept the strap over the front flap as a design accent. You could also use it to hold receipts and other bits of paper that we all end up with.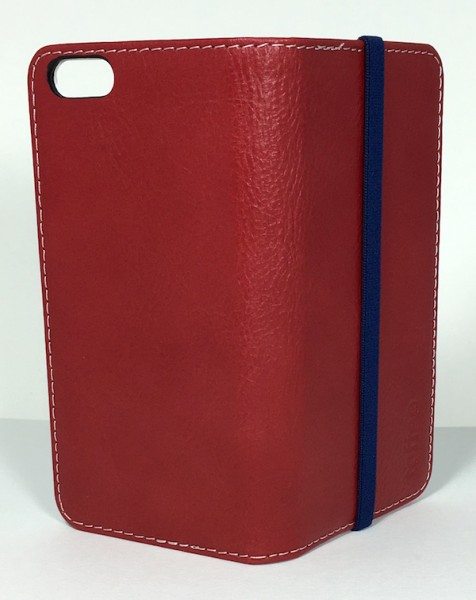 I had no trouble accessing all the ports on my iPhone while using this case. However, you can't access the back camera with the case folded all the way back. This is an issue with all folio-type cases, though, not just the Toffee Flip Wallet.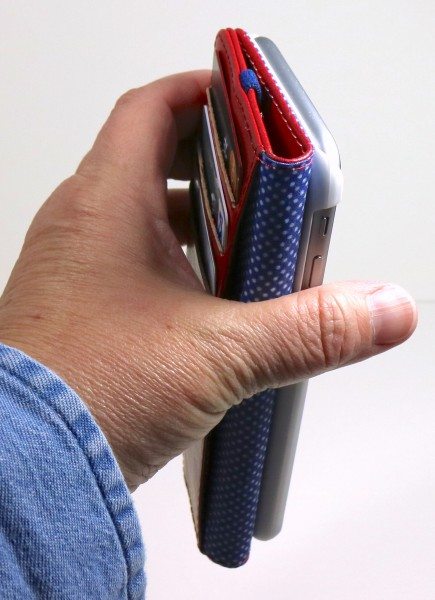 One nice feature is a magnet on the back of the phone side of the case that holds the case open when you talk. Despite my concerns about getting a magnet near a credit card, none of my cards were harmed while using this case.
Conclusion
The Toffee Flip Wallet is a handsome case. It's extremely well made. It feels good in your hand, and it feels good in your pocket. The sleek case is great if you carry only a few cards with you. Unfortunately, I'm not one of those people, and that's not the case's problem. It's mine.
If you're looking for a great wallet case for your smartphone, and you don't carry many cards, this is the case for you. The case comes in three colors – black, red, and tan – and is available for the Samsung Galaxy S4, and Apple's iPhone 6/6s, iPhone 6/6s Plus, and iPhone 5/5s.
Source: The sample for this review was provided by toffee. Please visit their site for more information and to order one.