We use affiliate links. If you buy something through the links on this page, we may earn a commission at no cost to you. Learn more.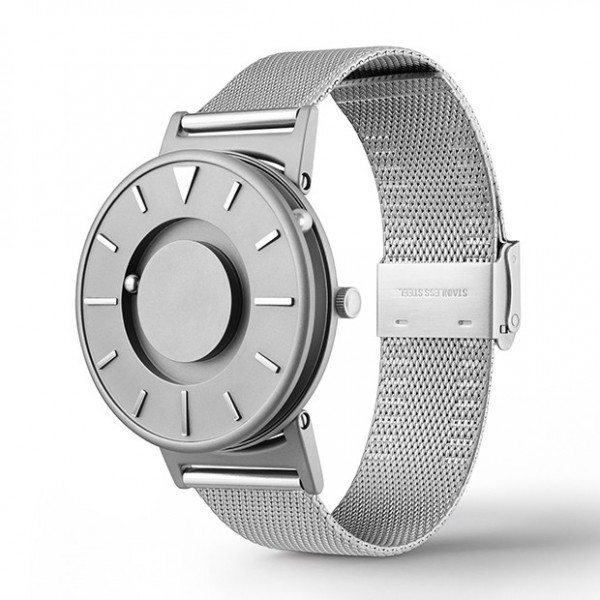 While surfing around on the net, my attention was immediately arrested by this watch. The Bradley, created by the design company Eone, is a unique and professional looking watch that would look attractive on anyone wearing it, although it might be a little large for some depending on your preferences since it is 40mm in diameter and 11mm thick. The Bradley is a tactile watch that was originally designed for those who are blind to be able to tell time. It uses a magnet to rotate two ball-bearings to the correct positions for wearers to be able to tell the time without having to look at the watch. The one on the face of the watch indicates the minutes while the one located around the circumference indicates the hour. 
It is also a conversation starter, and deservedly so because the name of the watch has a story:
The timepiece is named after Bradley Snyder, an ex-naval officer who lost his eyesight in an explosion in Afghanistan in 2011 yet went on to win gold and silver medals at the London 2012 Paralympic Games. -Dezeen Watch Store
The watch face is made of titanium (not scratch resistant) and the mesh band is made of stainless steel. It will survive rain and splashes of water but is not appropriate for water sports or bathing. It is also not meant to be worn during high levels of activity. The Bradley comes in two colors (black or silver) and sells for £191.67 which currently translates to about $293.69 USD. If you found this watch as fascinating as I did, head over to the Dezeen Watch Store for more information or to purchase one for yourself.