We use affiliate links. If you buy something through the links on this page, we may earn a commission at no cost to you. Learn more.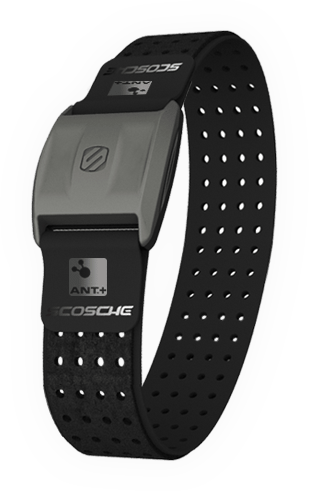 I recently decided to start running jogging walking fast in an effort to get in better shape. My goal is to slowly work my way up to running, with the hope of participating in a Zombie Run (yeah it's a thing). I've never been much of a runner and want to do this as safely as possible. With that in mind, I jumped at the opportunity to review the Scosche Rhythm+ heart rate monitor.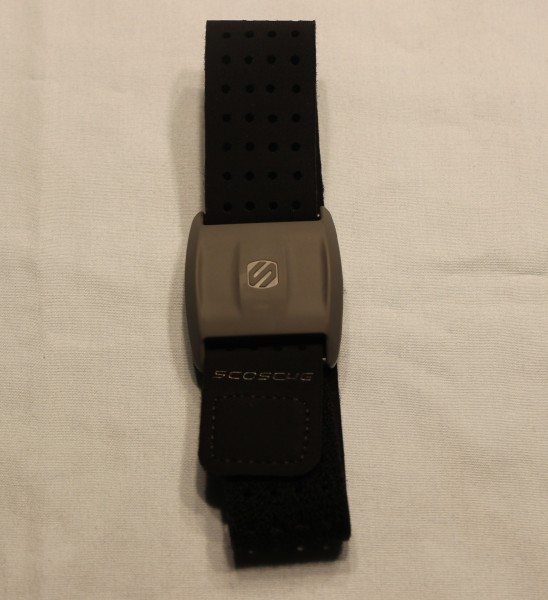 The Rhythm+ is a pretty simple device. It's very similar in size to a smartwatch.
The top of the Rhythm+ contains a small LED indicator and a multi-function button, while the underside of the Rhythm+ contains the heart rate sensor and two charging terminals. Although it has a multi-function button, it doesn't do anything other than turn the device on and off. In fairness, I guess you could say those are two different functions.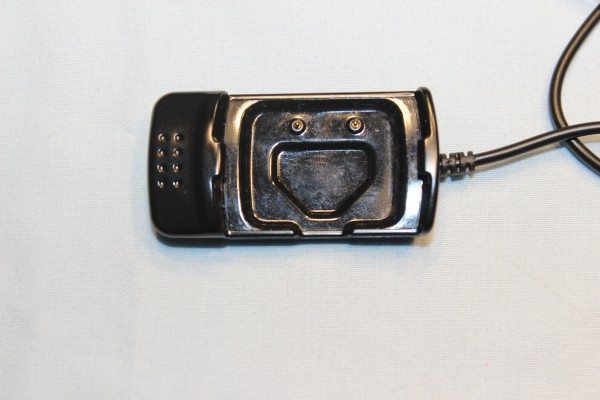 The package includes a small USB charging base.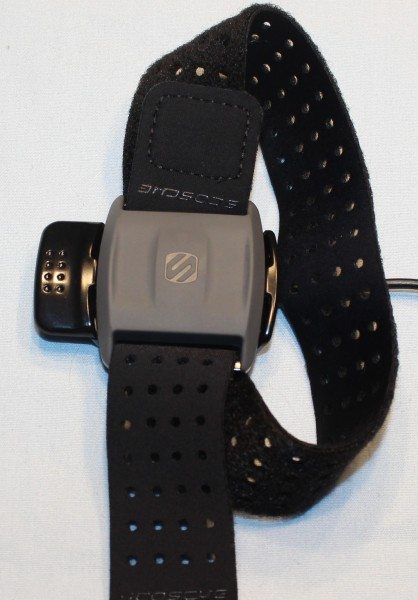 To charge the Rhythm+, you simply snap it into the charging base. It takes about two hours to fully charge the device. The Rhythm+'s LED flashes red while charging and changes to solid blue when charged.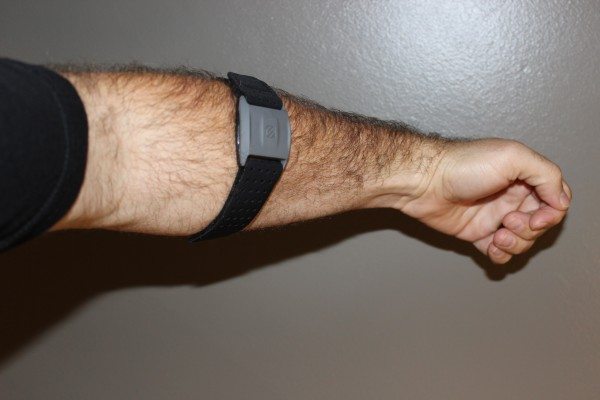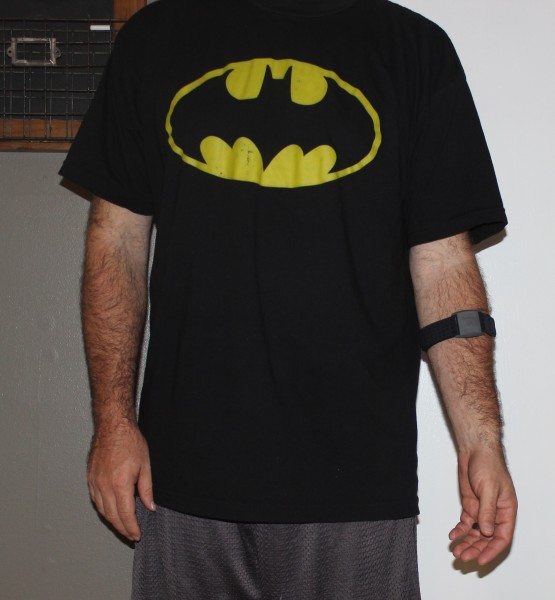 After the Rhythm+ is fully charged, you slip the device onto your arm. The user manual states, "Sensor should be on the inside or top of the forearm." You then tighten the Velcro so the device is snug, but doesn't cut off circulation. The Rhythm+ comes with two different sized straps to ensure you get a proper fit.
I found the Rhythm+ was very comfortable to wear. The strap is very soft and after a few minutes I forgot it was even on my arm.
Once you have the device fitted on your arm, you download an app to interact with the Rhythm+. This is were I ran into my only issue with the device. Scosche doesn't appear to have its own fitness or heart rate app, but says it's compatible with over 200 apps.
Finding a suitable app took me a little bit of time. While Scosche does provide a partial list of compatible apps, it doesn't say whether the apps are paid or free. Additionally, several free fitness apps demanded I upgrade to a paid version to use the heart rate sensor. Eventually, I located a free app I could pair the sensor with, Polar Beat.
Once I selected the app, pairing the Rhythm+ was extremely easy. You enter into Polar Beat's settings and select "HR Sensor". If your Rhythm+ is powered up, it will show up in the sensor menu and allow you to pair with it.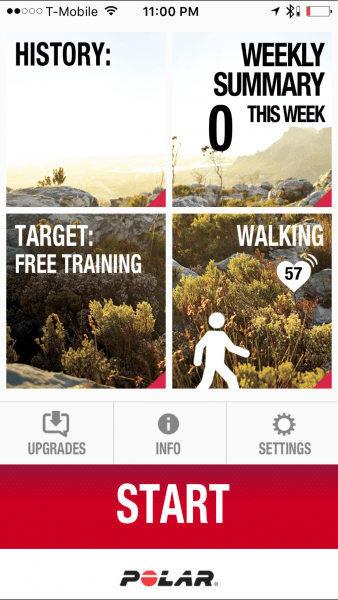 Once paired, the Rhythm+ immediately begins transmitting your heart rate and the app displays it in the lower right cube.
While testing the Rhythm+, I was able to locate a second app that was also extremely easy to use with the sensor, RunDouble. Pairing the sensor in RunDouble was almost identical to Polar Beat and just as easy.
The heart rate sensor can also be paired with ANT+ devices, but I didn't have access to any to test that ability.
Finally, and perhaps most importantly, the Rhythm+ appeared to be very accurate. I simultaneously took my heart rate using the Rhythm+ and my Moto 360 and got identical results. I also took my heart rate the old fashion way…by counting my pulse. When I did that, the results were within 5 beats per min of each other; I'm assuming the mismatch comes from an error on my end.
I thought the Rhythm+ was a great device. It was extremely easy to set up and wasn't at all intrusive. It has a "barely there" fit, but still remains secure on your arm without slipping off. While this probably goes without saying, the Rhythm+ is also sweat and waterproof. At $79.00, it may not be the cheapest device, but I think it's well worth the cost.
Source: The sample for this review was provided by Scosche. Please visit their site for more information and Amazon to order.