We use affiliate links. If you buy something through the links on this page, we may earn a commission at no cost to you. Learn more.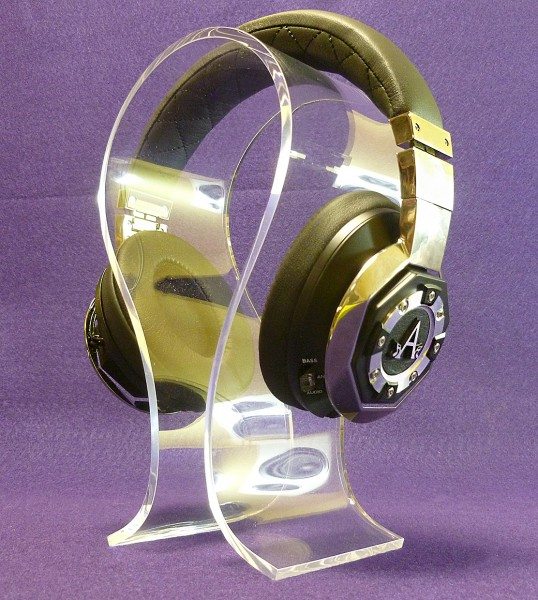 I've had an interesting time testing the A-Audio Legacy Over-Ear headphones. While they have active noise canceling and a bass enhancement mode, I had trouble with the $300 asking price. They are every bit as good as equally expensive Beats headphones, but comparing any headphones to Beats in both quality and price is asking for trouble. So I don't. However, when the price has been cut by more then half, that puts things in a whole new light … a bright, bright light.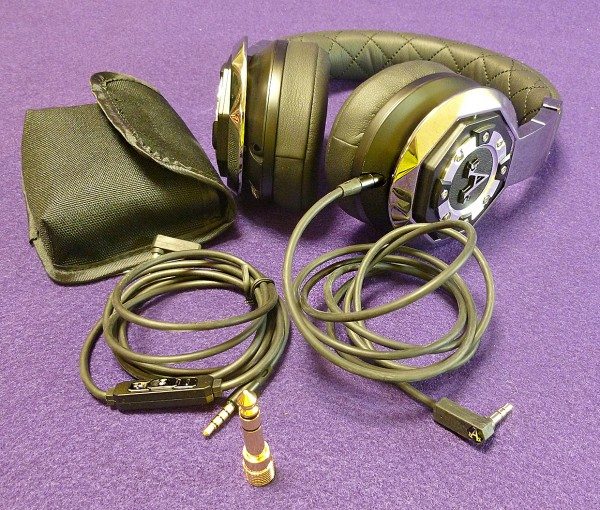 The A-Audio Legacy headphones are bright—there's lots of bright chrome with black accents and it's metal chrome, not plastic. The build quality looks and feels first-rate. I'm not a huge fan of the design. They're kinda flashy, but they will appeal to countless people (a lot) younger than me, so who am I to judge by looks? I'm way more concerned with audio quality. Note that the Legacy headphones are also available in a muted all-black which are better looking to my eyes.
The ear cups are comfortable with a tight, but not painful, grip on my head. The padding is soft, if a bit warm after a few hours of use, due mostly to the over-ear design. The cups swivel for a better fit. The headband is thickly padded and unnoticeable when worn, which is exactly what you want.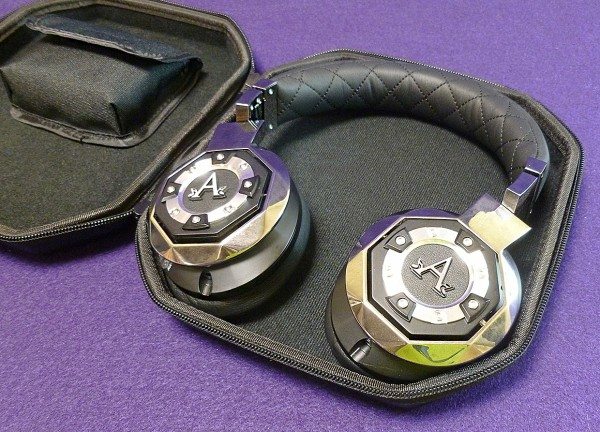 However, I have one major issue with the fit: I have a large head, but it's not that large. the headphones only fit at the full, extended setting and even then, they feel a tad too small. If I could extend the headband a bit more, they would be perfect. So, if you're a large person with a big noggin, definitely try them on before purchasing if you can. It's not an issue with smaller heads. The A-Audio Legacy headphones swivel flat for storage and also fold, but they will not fit into their case folded—only flat.
But what a nice case the A-Audio Legacy headphones have. It's a zippered, hard protein-leather shell embossed with an alligator pattern. It comes with a small Velcro bag for holding wires. This removable pouch will stick anywhere inside the case. There are two wires: one with a remote mic and one without. I always prefer a cord without a mic—I just don't use them, but it's nice to have the option. The Mic performs all the usual functions: Play/pause, Forward/reverse, Volume and phone call mic. Also included is an adapter for home stereo connection.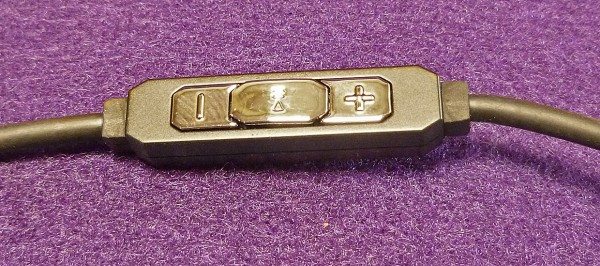 Both ear cups have AUX inputs which allow either cup to be connected, but also allows someone else to share music if desired. Not many headphones offer this feature. While the mentioned features are nice, it's the bass enhancer and noise canceling that make these headphones special considering the reduced price. These options are located on the right ear cup within easy reach. The buttons give a good click, so there is no mistaking whether a selection has been made or not.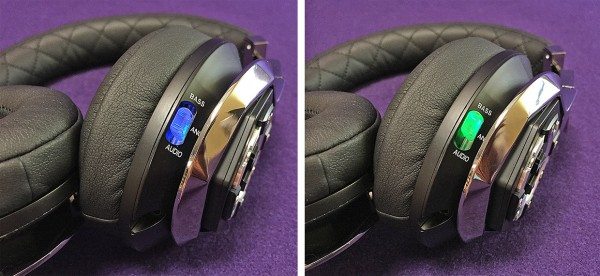 Active Noise Cancellation (ANC) is a must-have if you travel. ANC can drown out crowd noise and the drone of engines—planes, trains and automobiles. No one does ANC as well as Bose, but no one charges like Bose, either. The A-Audio Legacy headphones do a credible job of noise canceling. With ANC turned on, my office ambient noise dropped to what seemed like dead silence. It can become addicting in a noisy workplace. The difference between ANC or no ANC can be quite noticeable depending on the background noise level.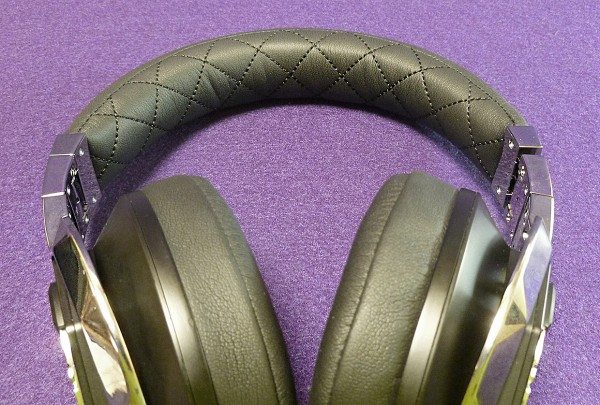 Note that ANC alters the sound of music—and not in good ways. Let me clarify that: On the surface, the change is subtle. Casual listeners won't notice or care about this, they only care about background noise dropping out. However, critical listening points out a shift in the tone of music. To my ears, it becomes more forward sounding and also less clear than with ANC off. Instruments and vocals become blurred and less distinct sounding. Music also becomes less involving and more of a distraction than something to be listened to. It's hard to quantify and my ears are not your ears, which makes audio listening a personal experience that is unique to you alone. If you trust your own ears, you'll know if ANC is for you or not. Having said that, a lot of people prefer ANC—heck, even I do in certain situations.
ANC requires power to operate. The A-Audio Legacy headphones use 2 AAA batteries. They are small, light and available everywhere—a good thing. The batteries fit into the left ear cup with a magnetic enclosure. It's good to note that if the batteries are drained, the headphones will still work, but without ANC.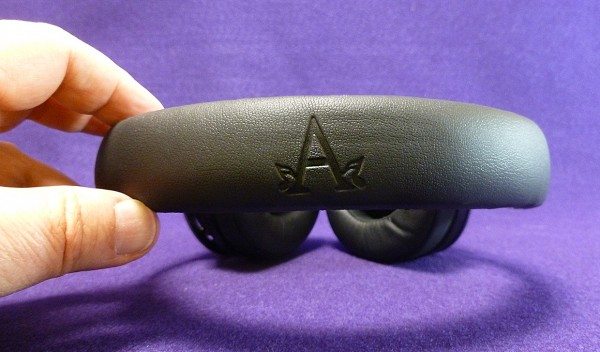 Most people will probably disagree with me on this next point: I do not like the Bass Enhancer. I've never liked any artificial enhancement to bass. However, in this case I am willing to concede a bit only because the ANC cuts bass to a noticeable degree and the bass enhancer brings it back—and then some. If it could be dialed back a bit, it would be much better. But as I said, I am in the minority on this point. Note that Bass Enhancer works with ANC. It does not turn ANC off—another good thing.
Unless I'm in a noisy environment, I leave ANC off. I much prefer the unfiltered sound from my iPhone or Mac. The A-Audio Legacy headphones sound is full and a bit on the warm, friendly side. This simply means that they are easy to listen to with normal MP3 files. Some higher end headphones may sound more involving and reproduce more accurately, but they can also be a bit touchy with less-than-perfect music files. Not these.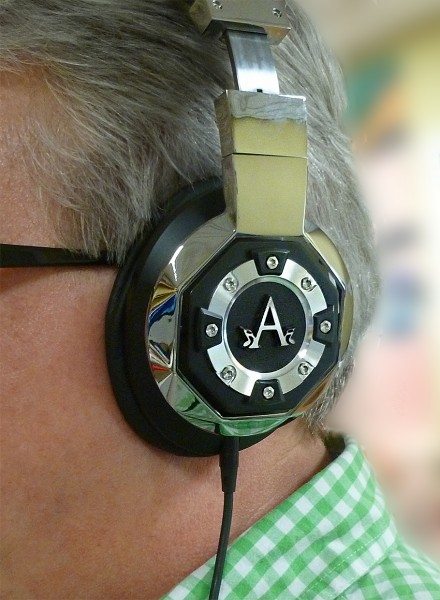 The Beach Boys remasters contain some excellent (and not-so-great) music. The later recordings are more accurate and approach audiophile quality. Brian Wilson's recording techniques were in full bloom and the results can be glorious. The A-Audio Legacy headphones are able to bring out these differences between the low-fi early stuff and the later masterpieces. The ANC gives the songs an FM radio quality that's a bit off-putting, but after a few minutes, you get used to it, especially with a noisy backdrop. "Kokomo" sound especially good with its thumping background percussion and ethereal steel drums.
The folk-rock of Leonard Cohen is well served by the A-Audio Legacy headphones. His deep voice cuts through the musical production to an almost uncomfortably intimate level. "First We Take Manhattan" features his early smoking-damaged vocals when he was at his most powerful. The A-Audio's sound is beefy and full without any bass bloat—again, without ANC. Bass Enhancer muddies is up a bit, but not as much as it could have.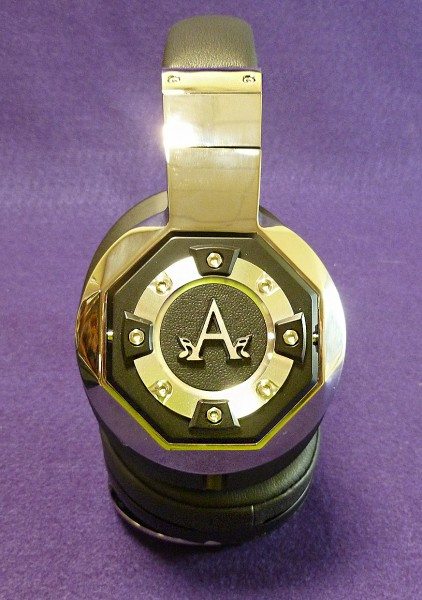 A-Audio has a good headphone with the Legacy. And the recent price cut has made them way more desirable. It's a winning combination of well-tuned audio and superb build quality topped with active noise cancellation. Not a bad deal at all.
Source: The sample for this review was provided by A-Audio. Please visit www.a-audio.com for more information or Amazon to order.
Product Information
Price:
$299.99 MSRP
Manufacturer:
A-Audio
Retailer:
Amazon
Pros:

Superb build quality
Warm, forgiving sound
Comfortable
Nice case
Noise canceling works well
Uses AAA batteries
A bargain

Cons:

Size not accommodating for larger heads
ANC alters sound of music
Bass Enhancer artificially boosts bass