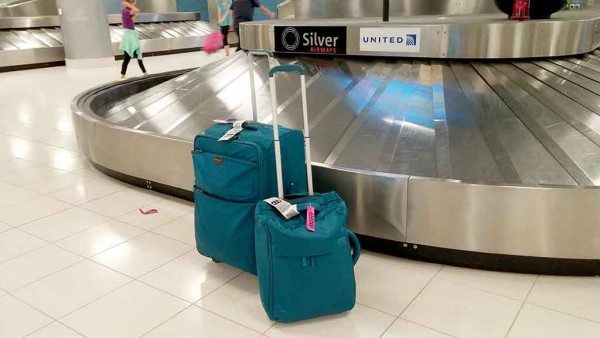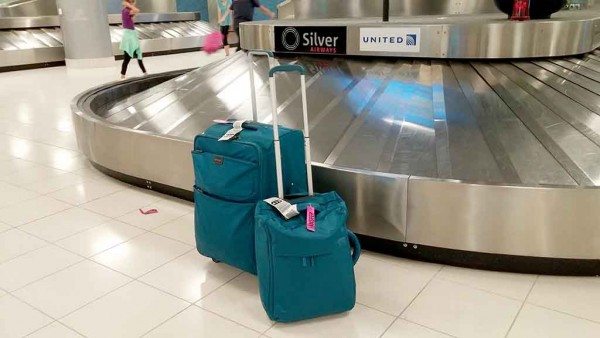 The best part of traveling is seeing new places, meeting new people and eating new foods. The worst part about traveling is packing. Especially unpacking. In the past, it's been a big hassle to our old luggage because it was like a set of Russian nested dolls, where the largest suitcase held the next largest suitcase, which held the next largest and so on. That set of luggage required too much space to store in a closet and a lot of wrestling to remove it and later put it back. The chore of packing became a lot easier when I replaced the largest bag with one that folded down for easy storage. I kept one of the smaller bags from that old set to hold all the cosmetics and toiletries even though the zippers were broken and it looked like it had been through World War III. When the fine folks at Lipault asked if I wanted to review their Lipault Foldable 2-Wheeled 22″ Carry-on bag, it took less than a minute for me to say "heck yeah"! Especially because I had a trip planned in just a few weeks, which would be the perfect real-world test. Let's see how the bag held up from home to destination and back again.
Note: Images can be clicked to view a larger size.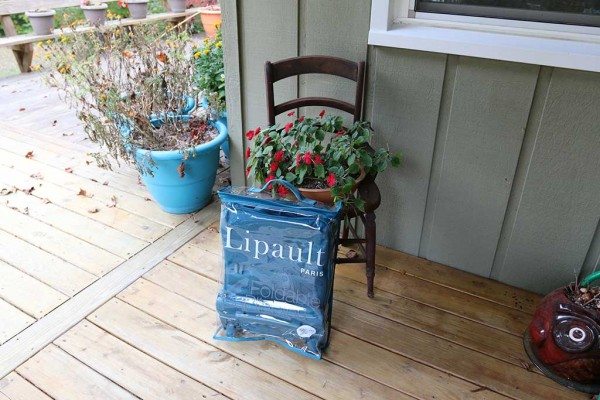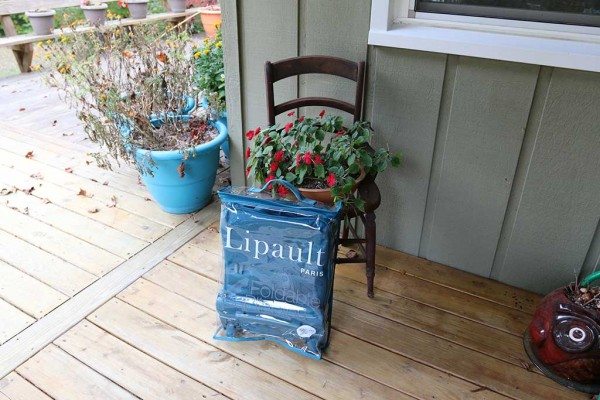 After reviewing the Biaggi Contempo 28″ Expandable 4 Wheel Spinner Upright folding luggage (the larger bag shown in the first picture above), I've fallen in love with folding bags. The Lipault is also a folding bag. It comes in a thick clear zippered plastic storage case which has a handle for easy carrying.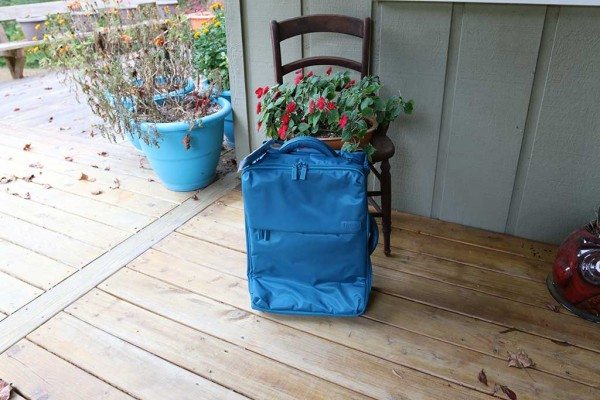 The Lipault Foldable 2-Wheeled 22″ Carry-on bag is available in Black, Navy, Purple and Aqua. As you can see, I was sent the Aqua version, which perfectly matches the color of my other bag. The Lipault is sized to fit in the carry-on compartment of most commercial aircraft (21.6" x 14.2" x 7.9" in). It is made of satiny nylon twill fabric that can be easily cleaned.
The front of the bag has dual zippers with easy to grab soft rubber tabs and a large front zippered pocket that extends downward and upward.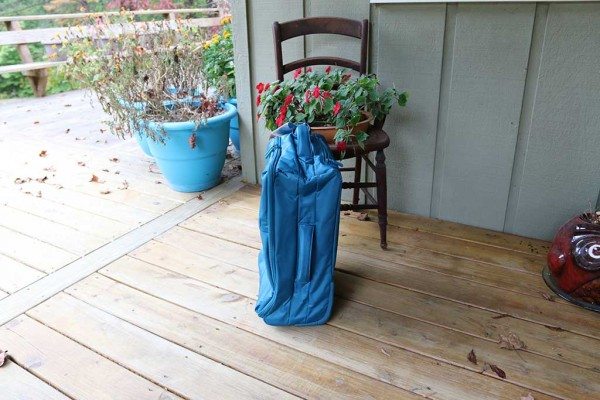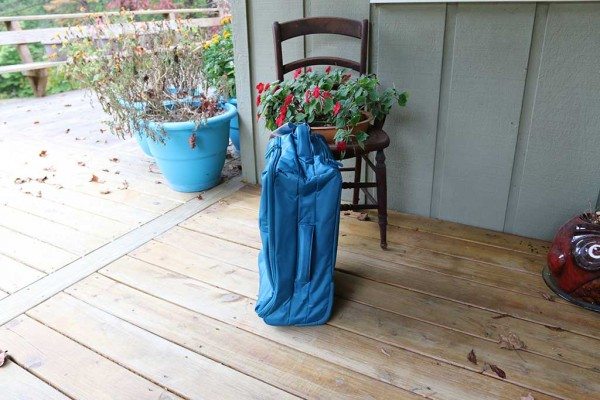 There bag has two large padded handles that comfortable to use when manually carrying the bag or grabbing it off a baggage carousel.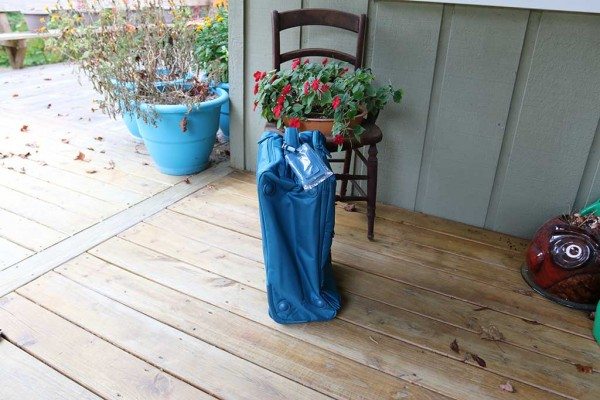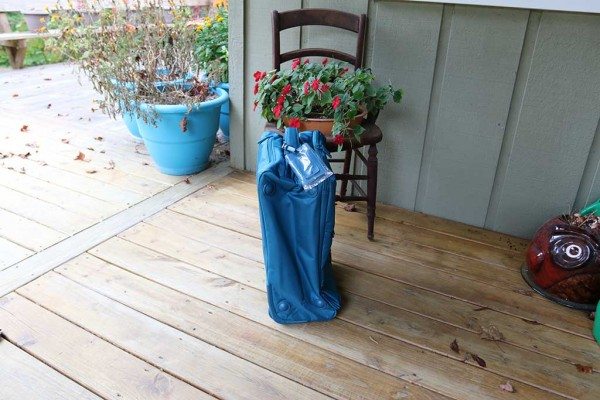 One side of the bag has rubber feet to keep the bag off the ground to prevent it from becoming soiled or wet. A buckle on luggage tag is also included with the Lipault.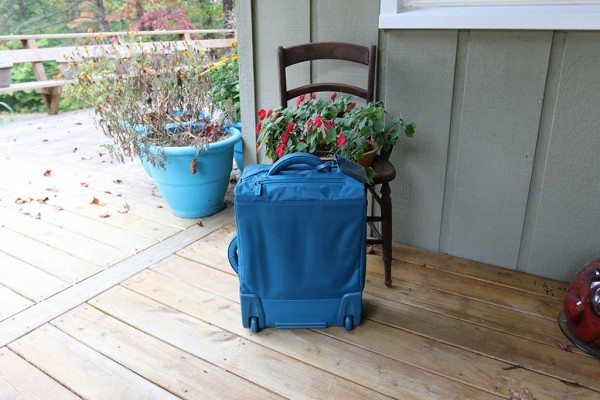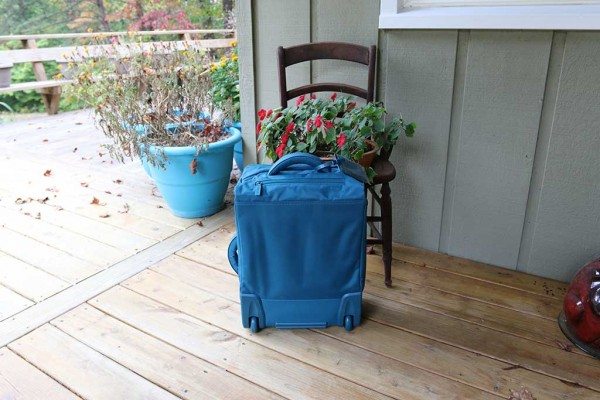 From the bag of the bag you an see the two wheels with the layer of plastic at the bottom that will protect the bag when you're pulling it across rough surfaces or up a flight of stairs.
You'll also notice the zippered area behind the padded handle on the top of the bag. This holds the extendable pull handle.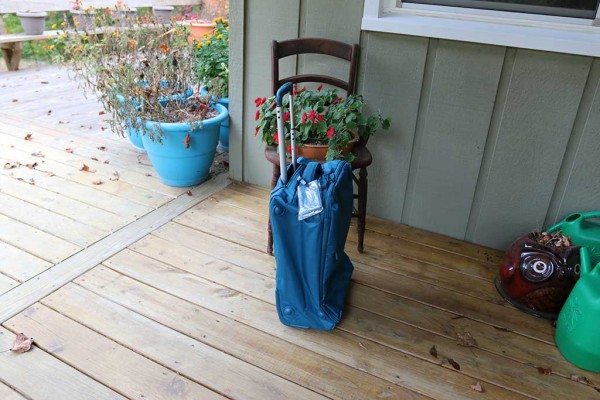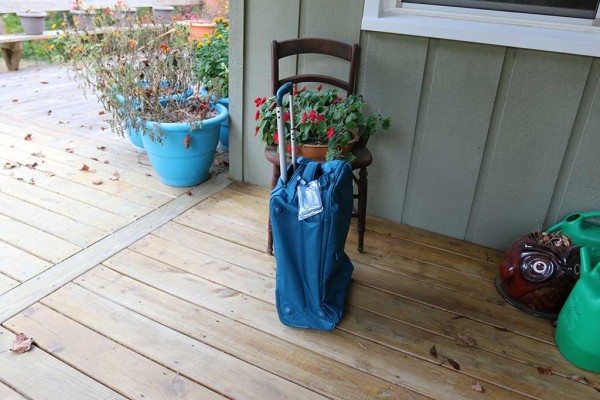 The handle telescopes up into two positions. In the shorter position, it extends to 35 inches.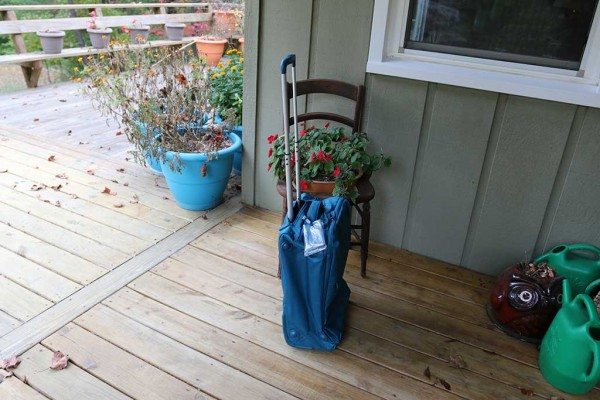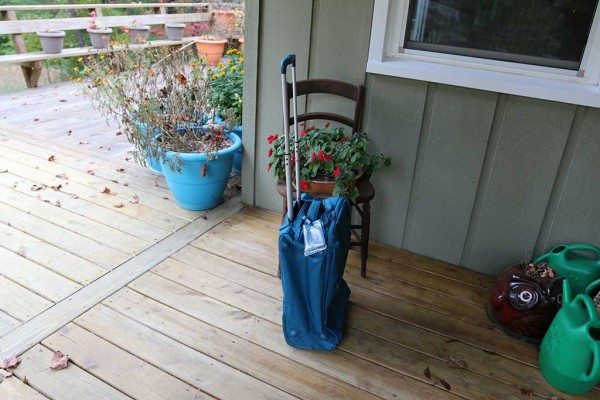 The handle is approximately 41  inches tall when fully extended.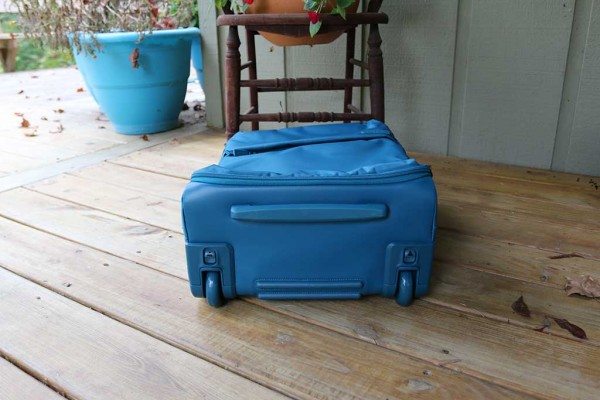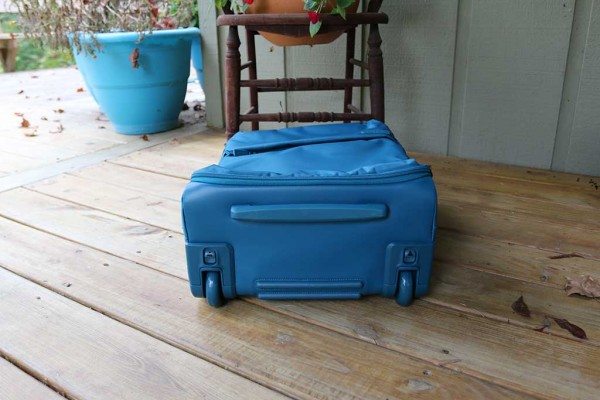 This bag only has two wheels which do not rotate 360 degrees. The two latches above the wheels snap in place when you fully unfold the bottom section of the bag.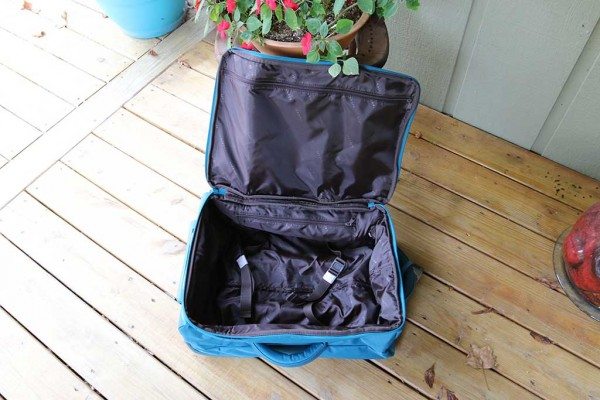 When unfolded, only the bottom of the bag is fixed in place. The sides and top of the bag are still soft and flexible. I do wish that there was some type of frame system that would make the sides of this bag more rigid.
Inside the bag there is a satin protective lining, a large zippered pocket in the flap, a small zippered pocket on the side and an adjustable straps that can be used to secure clothing or other items. The bag may look small, but it can hold a lot. Taking a idea from Andy's review of the Genius Pack 21″ Hardside Spinner Carry On bag, I was able to stuff 16 rolls of toilet paper and 1 roll of paper towels in the Lipault bag and was still able to zip it up.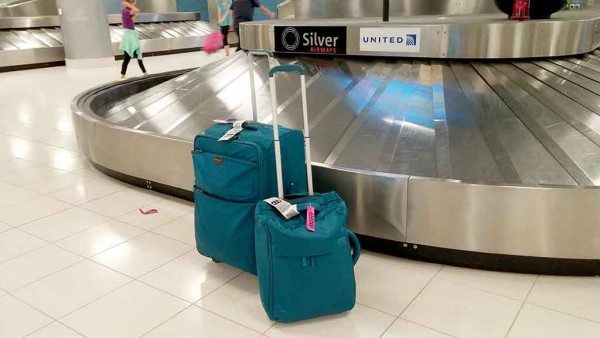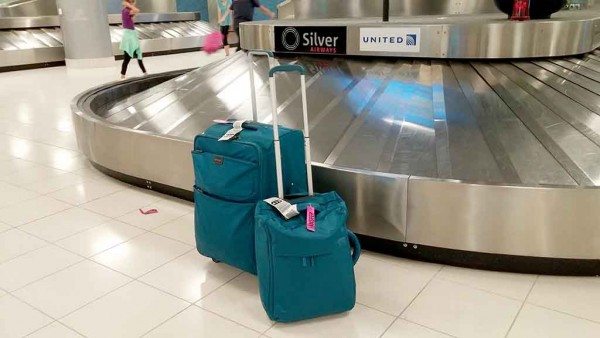 So far the Lipault Foldable 2-Wheeled 22″ Carry-on bag has only gone on one trip with me. It went from Indiana to Seagrove Beach, Florida last week and had no problem standing up to the torture of being checked in. It flew from Indianapolis, Indiana to Dallas, Texas and then on to Panama City, Florida. On the way back it was again checked in and flew from Panama City, Florida to Houston, Texas and back to Indianapolis, Indiana. The good news is that after the trip the bag still looks and works as good as new, so no complaints there. The bad news is that although I like this bag a lot, the fact that it only has two fixed wheels instead of four 360 degree rotating wheels bothers me considering that this bag costs almost $200. That's too much to pay for a soft sided two-wheeled bag as far as I'm concerned. Drop the price by about $50 or more and I'd give it two enthusiastic thumbs up. As it stands, I'll give the Lipault Foldable 2-Wheeled 22″ Carry-on bag two thumbs at half mast.
Source: The sample for this review was provided by Lipault. Please visit their site for more info and Amazon to order.
Some of our links in posts like this one are affiliate links, which means that we may receive a small commission on purchases at no cost to you.