We use affiliate links. If you buy something through the links on this page, we may earn a commission at no cost to you. Learn more.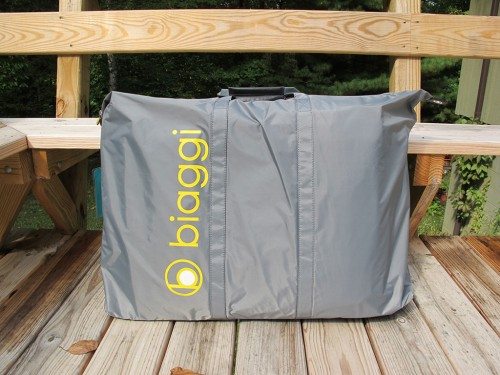 The worst thing about traveling is packing your bags before you leave and the worst thing about getting back from a trip is unpacking and storing your luggage. We've been using the same set of crappy luggage that we bought from JC Penneys 20 years ago. Since we only travel a couple times a year, we put up with broken zipper pulls that have been replaced with twisty ties and slightly bent trolley handles that require too much effort to extend and retract. A couple weeks ago I was contacted by Biaggi to see if I would be interested in reviewing a piece of their luggage. Although we review a lot of bags on The Gadgeteer, we don't really review luggage. But the Contempo 28″ Expandable 4 Wheel Spinner Upright has a unique feature that perked my interest. I agreed to do a review and as luck would have it, I received the bag exactly on the day I needed to pack for a week's vacation to Sanibel Island Florida.

Note: Images can be clicked to view a larger size.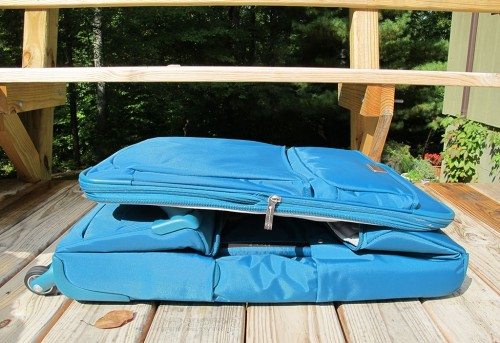 Biaggi offers a variety of styles, colors and types of bags which all feature a collapsing folding design that make it super convenient to store when it's not being used.
The Contempo arrived in a zippered nylon storage bag. When removed, the Contempo looks like what you see in the image above. When folded it is 50% of its normal size and is thin enough to slide under most beds.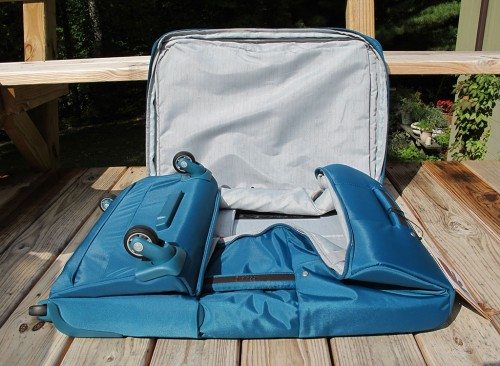 To get it ready for packing, you just lift the cover and unfold the top and bottom edges.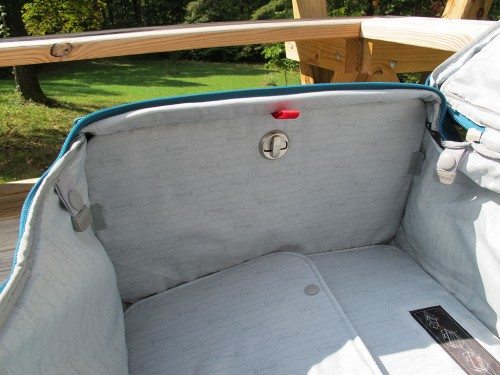 The bottom of the bag where the wheels are mounted has what feels like a hard plastic shell. A hard board brace for the bottom folds up and secures in place with a metal lock. The bottom paired with the brace make the base of the bag as sturdy as a non-folding bag.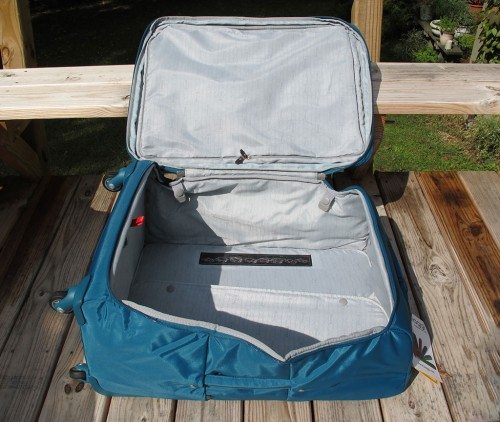 There is a brace for each side wall too. They fold up easily and are secured by plastic snaps on the top and bottom.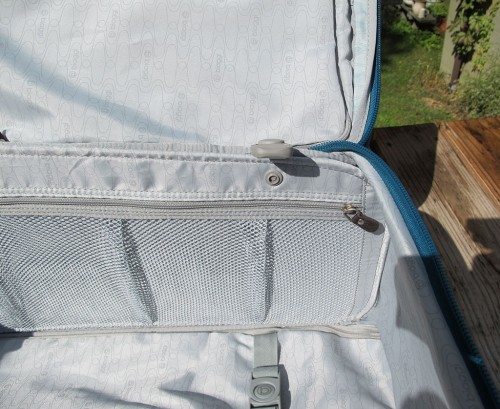 Each side brace has a see thru stretchy mesh pocket that runs the length of each side.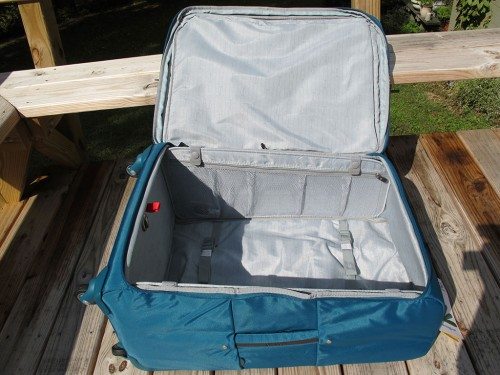 And just like that, we're ready to pack. The interior of the bag is light grey which allows you to easily see small items. The luggage features a large zippered area on the inside of the cover which has elastic straps to keep items like a folded suit or shirts flat. There are straps in the main area of the bag as well so that you can secure items.
The exterior of the bag is made of durable nylon fabric. The Contempo is available in different sizes, but the 28″ high bag that I was sent 28" x 19" x 14" and weighs in at 11.6 lbs empty.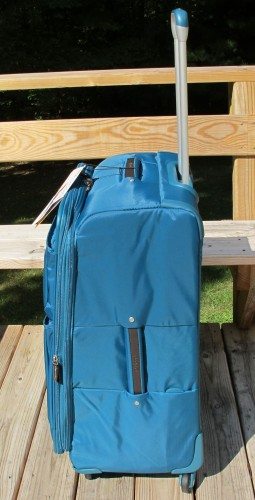 The bag is very easy to maneuver due to the telescoping aircraft-grade aluminum trolley handle and 360-degree spinner wheels. This is the first piece of luggage that I've had with 360 degree wheels and wow, it really does make a big difference.
You can pack a lot into this bag, but the main compartment even expands for additional packing capacity for those items you might pick up on your travels.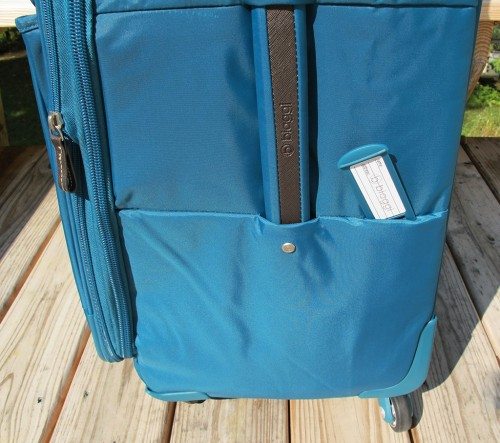 The Contempo has a lot little touches that make me really like it. There are 2 roomy zippered pockets on the front cover that have nice zipper pulls that don't look like they will ever break. It has 3 handles other than the trolley, so it's always easy to pick it up and move it around. There's also a hidden tag that slides into the side and a three-digit TSA accepted padlock is also included.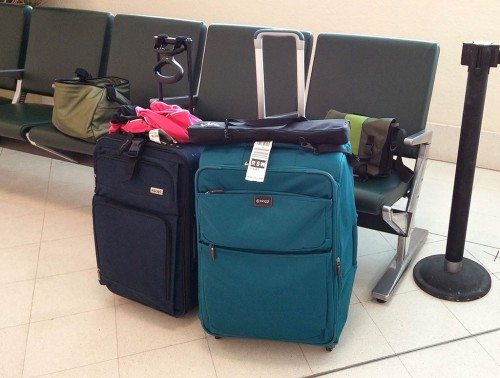 Here's a picture of the Biaggi bag next to one of our ratty old bags in the Fort Myers Florida airport. The Biaggi survived going from Indy to Florida and back again with no noticeable wear. When we got home, we cleaned it out, folded it up, put it in its protective bag and stowed it under the bed. I like the Biaggi Contempo so much that I think I'm going to buy a smaller Biaggi and finally trash our old set of luggage.
The only downside to this bag is the price. An MSRP of $269.99 for just one bag instead of a whole set is very expensive. However, you can find this same bag for almost $100 cheaper through Amazon. It's also important to note that the bag is covered by a 5-year limited warranty. I do know thing for sure. The Biaggi will definitely go with me on my next trip, where ever that might be.
Update 10/18/16
Since this review was posted three years ago, I've used the Biaggi bag for several trips and it still looks as good as new even after going through airport luggage adventures.
I really like the 360-degree swiveling wheels because it makes this large bag easy to navigate through the airport. And the fact that it folds down to a much smaller size when it's being stored is a huge plus as well.
My other bags have all found new homes through Goodwill.