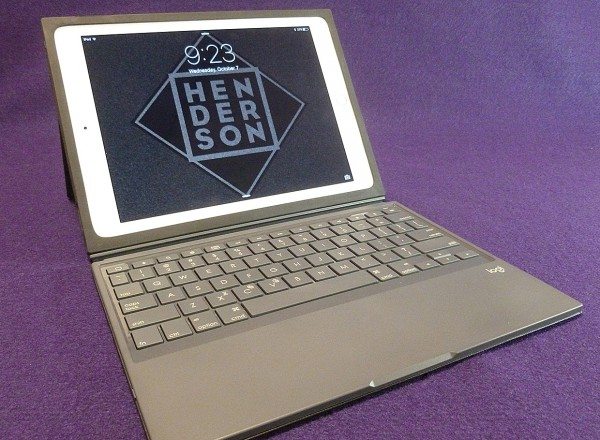 I freely admit that the new Logi (formally Logitech) Blok keyboard case is the first iPad keyboard I've ever used. iPad keyboard cases just never held any interest to me—until the Blok came out. For some reason, the Blok intrigued me where no other keyboard cases had before. So, this review is from a newbie perspective, which is fair because many buyers will be new to the idea of a bluetooth keyboard like I am. I must say though, I'm rather impressed even though the Blok is scary as heck in one crucial area. More on that later.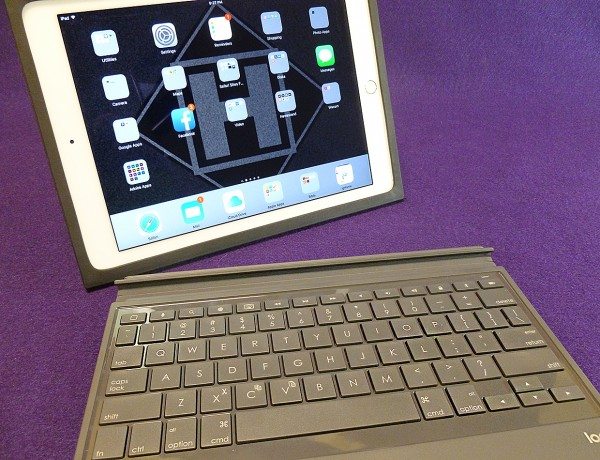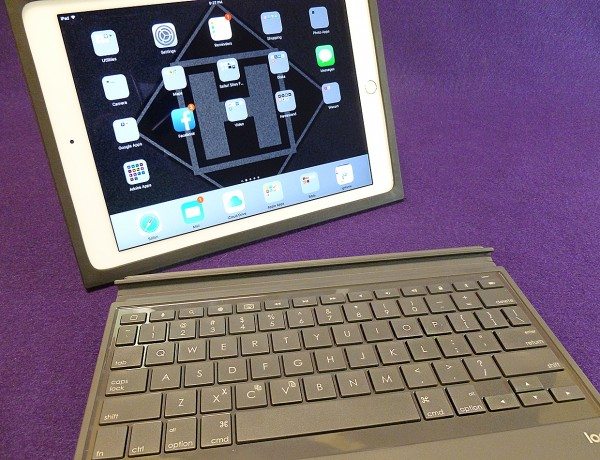 Logi has enjoyed a good reputation with its keyboard cases for a reason—plus they show up on many "best-of" lists. However, Logitech did not rest on their past success. They used their rebranding into Logi as a springboard to introduce a new kind of keyboard case. No other case I've seen looks like the Blok.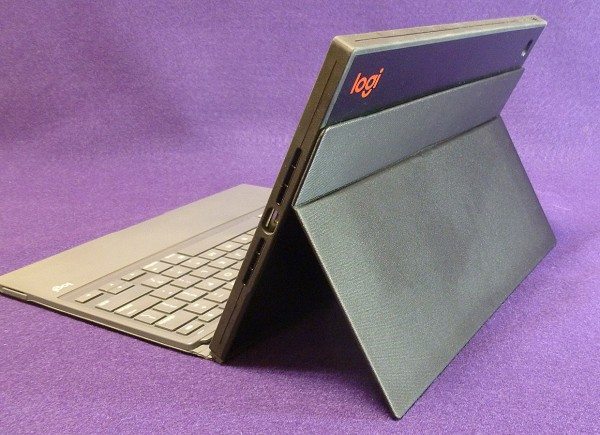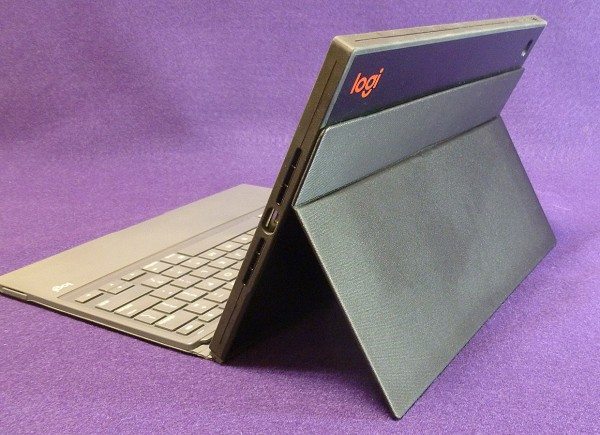 First off, the Blok comes in three flavors: the Shell, Case and Keyboard. Each model adds to the functions of the previous model. The Shell is just that—a protective shell for the iPad Mini and Air 2. The Case is for the iPad Air 2 only and includes a stand much like (if not a downright clone) of the Microsoft Surface easel stand. In fact, the Blok Case makes the iPad look like a Surface tablet. Oh well.


What makes the Blok so special is protection—as in drop your iPad without worry protection. The square corners can save that iPad if dropped. They are designed to flex on contact absorbing the shock, which can prevent expensive repairs.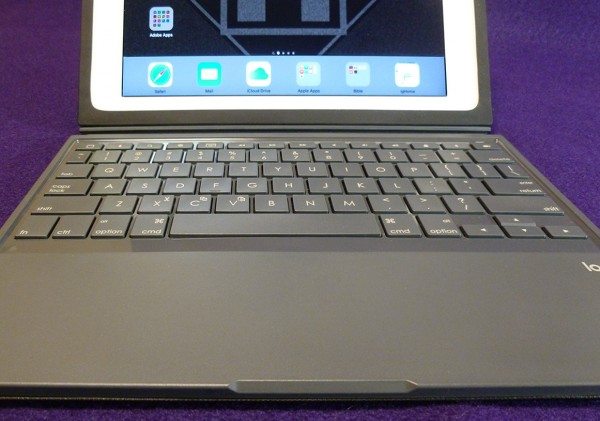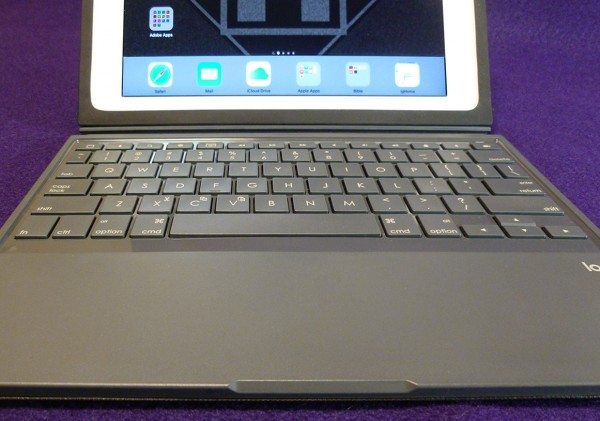 The Keyboard adds a Bluetooth keyboard to the Case. I am writing this review using the Blok exclusively. Most reviews I write are on my Mac and/or the screen keyboard on my iPad—switching back and forth using iCloud as a bridge. Now that I'm using the Blok's Bluetooth keyboard, it feels more like a laptop than tablet—but it also weighs more like a laptop, too. All of Apple's carefully designed weight reduction for the iPad is lost using the Blok case. Protection comes at a (weight) cost.
The Shell, Case and Keyboard come in various color combinations depending on the model. Why all of the colors are's available across the line is a mystery. For photography purposes, I would have preferred the red/purple/black combination of the Keyboard model, but Logi sent an all- black one, which will probably be the most popular color anyway.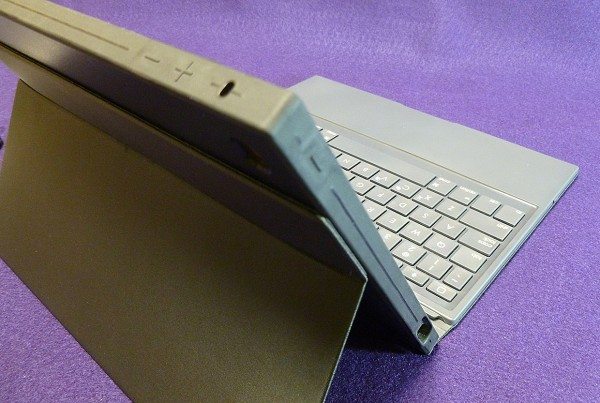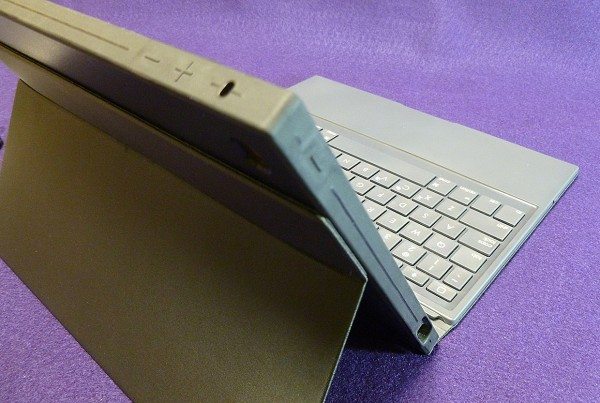 Anyone used to a laptop keyboard will feel at home using the Blok keyboard—minus the trackpad. I'm still getting used to switching from keys to finger on screen to perform certain functions. It's a learning process. Plus, the keys are spaced tighter than a full-sized keyboard, so there are more typing errors, but that will be worked out as my usage increases. It's a temporary inconvenience. All the keys are where you would expect. The QWERTY layout along with the standard control, option/alt and command keys helped make me feel comfortable from the start. One thing I miss are backlighted keys. Logi makes a keyboard with backlighting, so I'm disappointed it wasn't an option here, especially at the Blok's price. This omission does have the benefit of very long battery life. The included batteries have a stated life of four years under normal use. It doesn't get any better than that. The keyboard magnetically snaps to the case with a satisfying click and it holds tight once connected.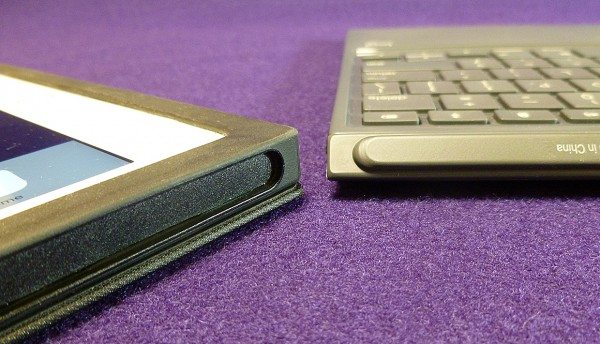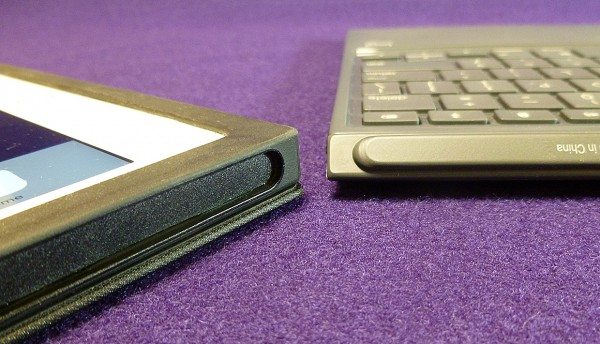 The top row of keys include volume, play/pause/skip, Bluetooth connect, home screen, search and a key that brings up the iPad's screen keyboard. What I really appreciate are the arrow keys which are missing on the iPad's keyboard. That spoiled me right away. Plus being able to use the whole iPad screen for viewing text is much preferable to half the screen being taken up by a digital keyboard that lacks any tactile input as the Logi keyboard obviously does.


About the only advantages a screen keyboard offers over the Blok is being able to type with the iPad in your lap. Also, iPad's keyboard doesn't need backlighting. I can't think of any other advantage. In fact, changing back to the iPad keyboard after using the Blok feels crude and klunky. Yuck. A fun thing about the Blok keyboard is accidentally discovering what it can do. One such discovery was using the up/down arrows to scroll web pages. I figured out that the less I have to move my hand to touch something on the screen, the more productive I am.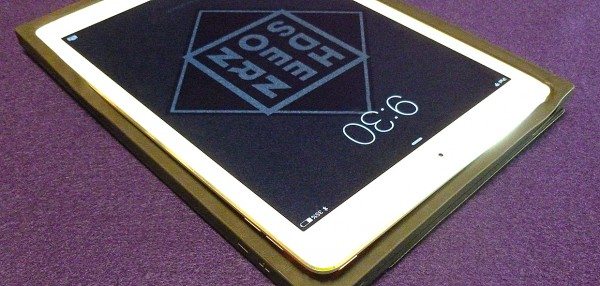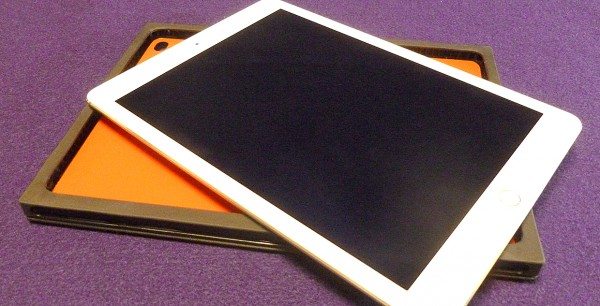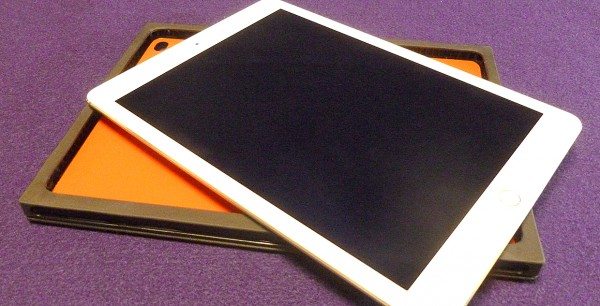 Remember the scary as heck comment at the beginning of the review? It's this: The iPad in the Blok case is a tight fit … as in TIGHT fit. When I first pressed the iPad into the case, I was sure I was going to either bend or crack the iPad's glass front. As if that wasn't enough fun, removing the iPad was even scarier! Needless to say, no damage was done (the iPad is a tough piece of tech), but inserting and removing is not for the faint-of-heart. In fact, it's still a bit scary after attaching and removing. I can only hope that the case loosens a bit with time, but still hold the iPad firmly. If you're thinking to yourself that it's not necessary to ever remove a case you plan to keep, know this: Even in a case,  an iPad can get scratched if not removed occasionally and wiped down along with the case itself. And I am a fanatic about scratches.
Despite my issues with the Blok Case's super-tight hold and heavy weight, I've grown to appreciate and depend on this keyboard case. It's become my permanent case replacing my Apple-branded leather case. I can't imagine moving to another keyboard case unless Logi decides to add backlighting. That would make the Blok keyboard case just about perfect.
Source: The sample for this review was provided by Logi. Please visit http://www.logitech.com for more information and Amazon to order one.
Some of our links in posts like this one are affiliate links, which means that we may receive a small commission on purchases at no cost to you.
Product Information
Price:
$129.99
Manufacturer:
Logi (Logitech)
Retailer:
Amazon
Requirements:
Pros:

Laptop-like keyboard
Tight fit
Very good drop protection
Tactile key clicks feel good
Interesting color choices

Cons:

Makes iPad look like Surface tablet
Adds weight
Inserting and removing iPad not easy