We use affiliate links. If you buy something through the links on this page, we may earn a commission at no cost to you. Learn more.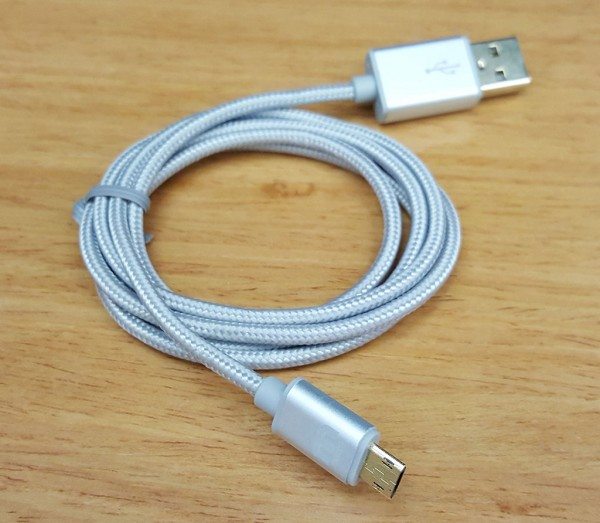 It looks like an ordinary micro USB cable right? Wrong. The Winnergear MicFlip USB cable is reversible. But the reversible end isn't the larger end, we've reviewed a few of those cables; it's the micro USB end that is reversible with this cable. The question that comes to mind is why the heck weren't they designed this way in the first place? Let's take a look.
Note: Images can be clicked to view a larger size.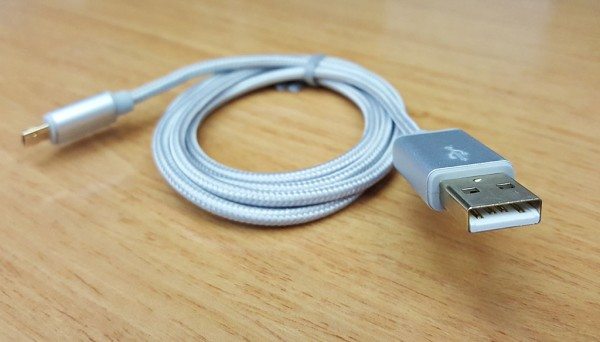 If you're reading this review, I can safely say that you have a device that charges or syncs with a micro USB cable and that you probably have several of these cables in your possession. I have at least six USB cables without two feet of where I'm currently sitting. USB cables are great, they come in different colors, and lengths and are a very easy way to keep our gadgets charged. But although they are useful, they can be equally annoying to use. The end of the cable that plugs into the computer has to be oriented the correct way and the opposite end that plugs into the device also has to be oriented correctly. Yeah I know what you're thinking, first world problem… You're right, but there's nothing wrong with improving a product to make it easier to use. That's what Winnergear has done with the MicFlip reversible micro USB cable.
The 3 foot long MicFlip cable has a nylon braided tangle free covering with a rubber strain relief on each aluminum covered gold plated connector.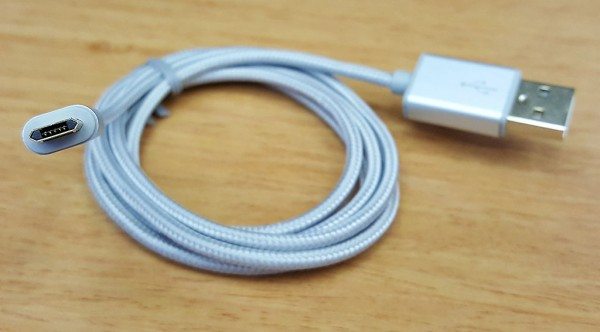 The large end of the cable which is inserted into the USB port of the computer remains unchanged (unfortunately). It's the smaller end that's reversible.  Similar to Apple's lightning connector, the McFlip can be oriented either way to plug into the micro USB port of a device.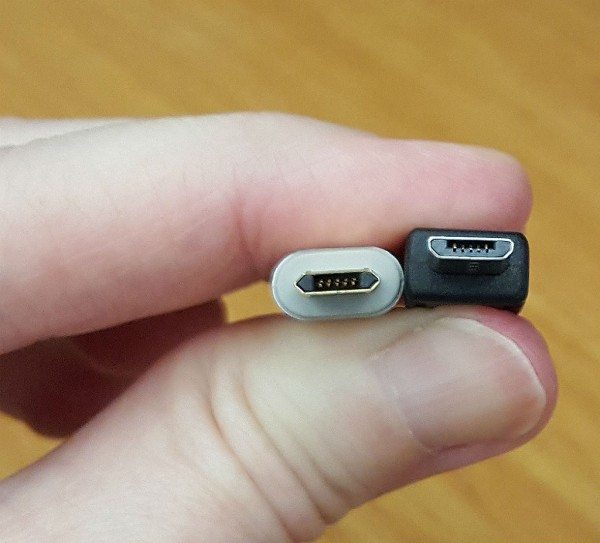 Here's a closer look.  I tested the cable with my LG G3, Samsung Galaxy Note 5 and a Samsung Galaxy S Tab 10.5. The cable fit into the device's connector perfectly without me having to squint at the port on the device and the end of the cable to make sure I was orienting it correctly.
This cable works fine but I do wish that they would have gone a step further and made the opposite end reversible as well as the micro USB end. I think that the price of the cable is too high for just one cable. If you got two or even three cables for that price, I think the purchase would be more justified.
With USB-C poised to take over, these micro USB cables will be a thing of the past in a few years, but having said that, the Winnergear MicFlip reversible micro USB cable is a well made cable that offers an upgraded ease of use that previous cables do not. It's perfect for people who have dexterity issues and sight issues because it will be one less thing they will have to deal with when they are plugging in their device for charging and syncing.
Updates 01/04/17
This cable is still being used by me on a regular basis to recharge my micro USB devices like my Samsung Galaxy Tab. Until all my devices are Type-C, I prefer using this cable because I don't have to worry about the orientation of the plug. And as a bonus, it passed the QooPow qualMeter USB cable/charger tester test, which means it didn't end up in the trash like a LOT of my other cables.
Source: The sample for this review was provided by Winnergear. Please visit their site for more info. Australian buyers can visit Simtech Technology to order.
Product Information
Price:
$19
Manufacturer:
Winnergear
Retailer:
Simtech Technology
Pros:

Device end of the cable can be oriented in either direction
Quality construction

Cons:

Large end is not reversible
Expensive