We use affiliate links. If you buy something through the links on this page, we may earn a commission at no cost to you. Learn more.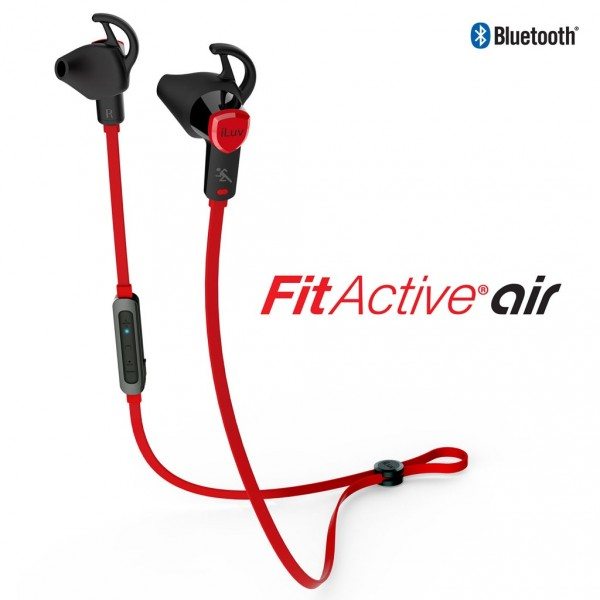 I'm always on the hunt for decent Bluetooth headphones that are good to use while running, or sitting at my desk at work.  I have enough cords and wires working in a NOC (Network Operations Center), so wireless always seems like a good idea!  I recently got the chance to check out the iLuv AirFit Active Air wireless Bluetooth earphones (say that five times fast!), so let's take a look.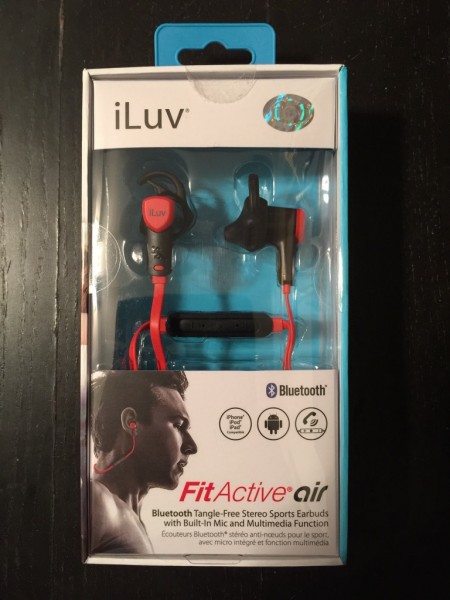 I received a nice black and red pair from iLuv.  The FitActive Air earbuds are compatible with pretty much anything out there – iOS, Android, or anything that supports Bluetooth.  I have an iPhone 6 Plus, so I paired it with that for testing.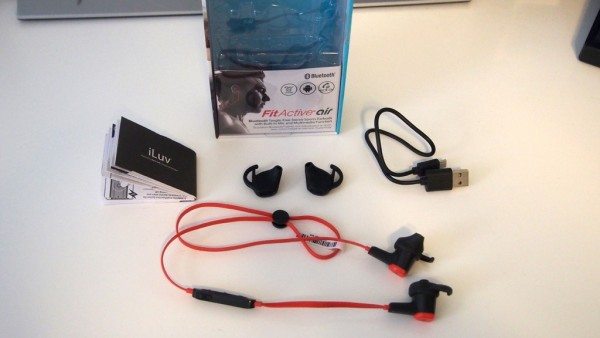 In the box came the headphones, booklet, microUSB cable, and two sets of earbud inserts.  I used the smaller set of earbud inserts, which were still a bit snug for my ears.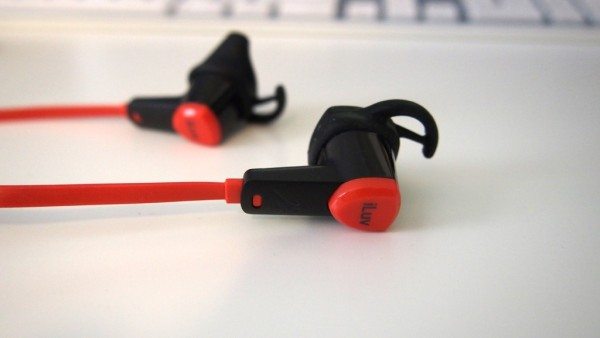 The earbuds are made of plastic, and the cord is flat, which was nice to hold, and didn't tangle in my bag.  This pair I was sent is black and red, but they are also available in all white.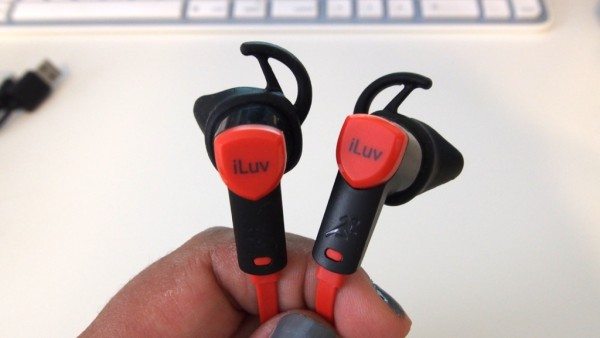 The FitActive Air features a patent pending ergonomic design called Fit-Tec so that each earphone is shaped to fit your ears, while the in-ear braces ensure that they stay in your ears securely and "comfortably". They say "comfortably", but no, they weren't comfortable!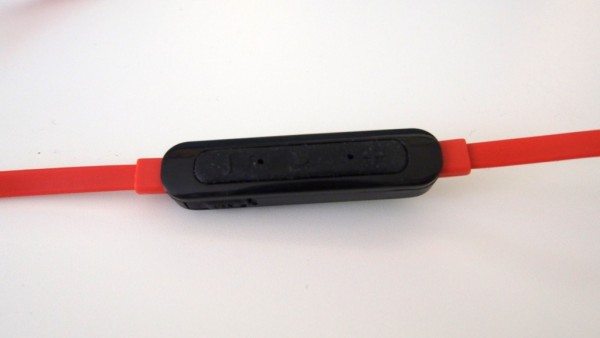 There is a microphone, volume controls, and push buttons for pairing to a Bluetooth device.  Pairing to my iPhone was quick and easy.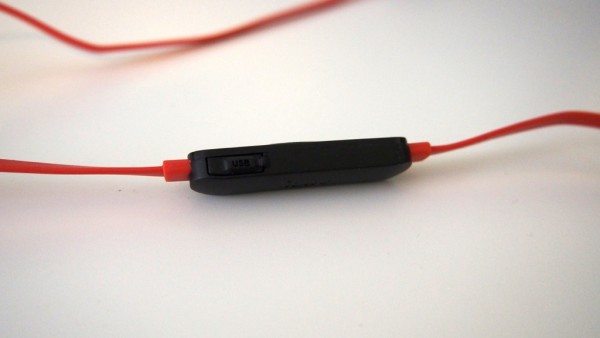 On the side of the controls, is a small flap for a micro USB plug to charge the earbuds.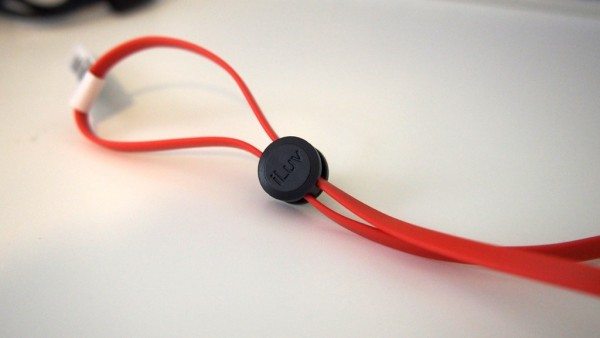 Near the middle of the earbuds is a nice slider that lets you adjust the length of the cord, if you want a tighter or looser fit. I found this pretty convenient for walking around and for my brief run with the earbuds on.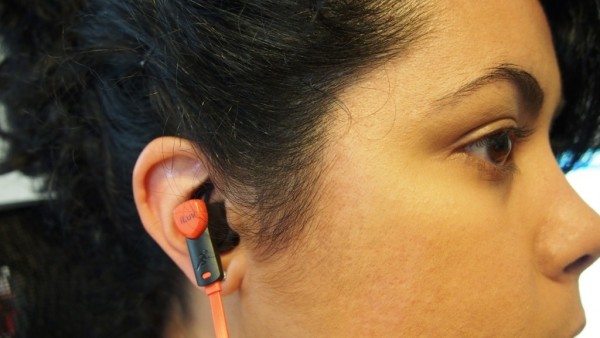 Here is how the FitActive Air's fit in my ears.  I think I have slightly smaller ears than the average person, since I found the inserts too big.  They also stick out a bit, which I'm not used to with normal earbuds.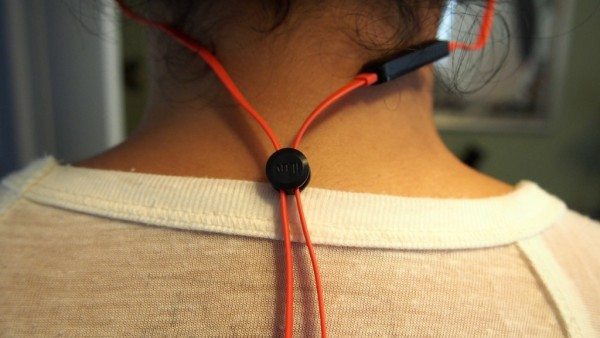 Here's the back of the earbuds with the slider.  Convenient and easy to use.
As for the sound quality while listening to music, I found it pretty terrible. I'm no audiophile like Bill Henderson, but I know when I hear some tinny audio!  It was so bad I really didn't want to wear them for more than a few minutes.  All I heard was really tinny audio, whether it was dance music, vocal podcasts, or hip hop music. No warm sounds, even with deep music.  I tested them while running on the treadmill, and I had to constantly adjust the earbuds since they felt tight in my ear, but not perfectly seated.  When testing with a phone call, the person on the other end said I sounded a bit underwater and "far away". These Bluetooth iLuv FitActive Air earbuds are not something iLuv'ed!
Source: The sample for this review was provided by iLuv. Please visit www.iluv.com for more information or Amazon to buy a pair.