We use affiliate links. If you buy something through the links on this page, we may earn a commission at no cost to you. Learn more.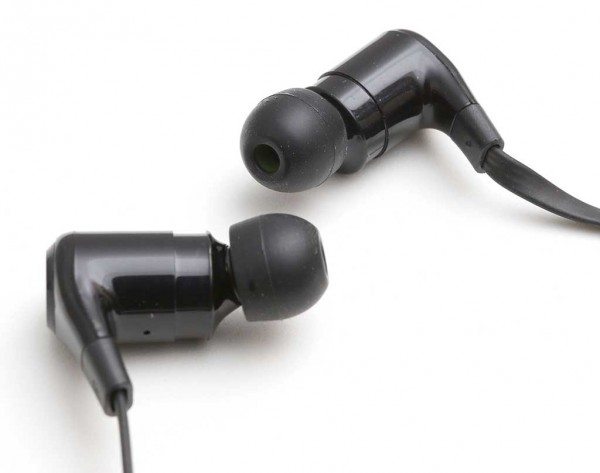 I'm on the hunt for a comfortable, good sounding Bluetooth headset with long battery life that will allow me to enjoy music while also letting me answer incoming calls. You wouldn't think it would be too difficult to find a headset that ticks all those boxes, but it always seems like there's one feature that doesn't quite measure up. The latest Bluetooth headset that I've been testing is the iClever IC-BTH01 Bluetooth Stereo Headset. Does it score good marks for all the items on my criteria list? Let's find out.
Note: Images can be clicked to view a larger size.
Hardware specifications
Bluetooth version: v4.0 with APTX codec
Bluetooth profiles: HSP, HFP, A2DP and AVRCP
Operating distance: 10 meters
Weight: 13g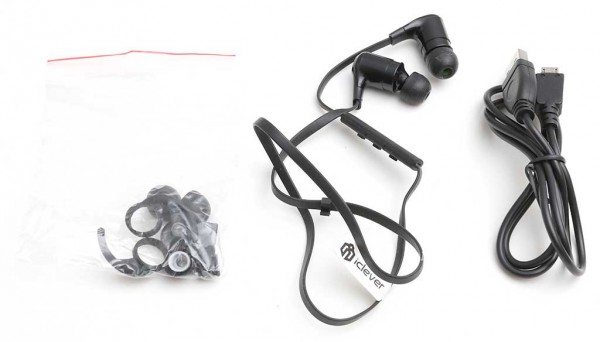 What's in the box?
IC-BTH01 Bluetooth stereo headset
Micro USB charging cable
Ear tips (3 sizes and one pair of stabilizer ear hooks)
Cord management clips
User manual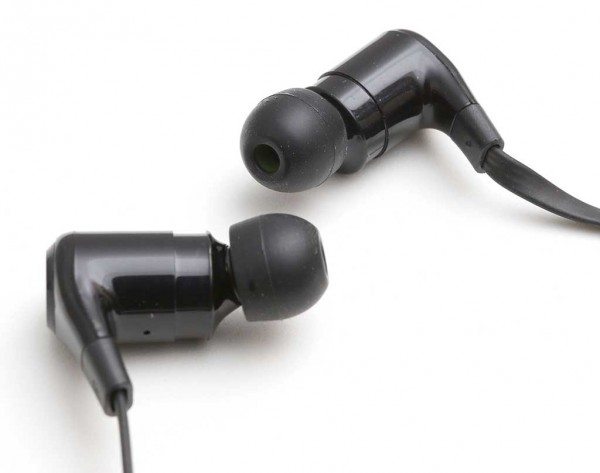 With its all black plastic construction, this Bluetooth headset won't win any beauty or style contests. That's ok though as it won't clash with anything that you are wearing.
The headset is light weight with a flat cable that resists tangling and can be positioned behind your neck.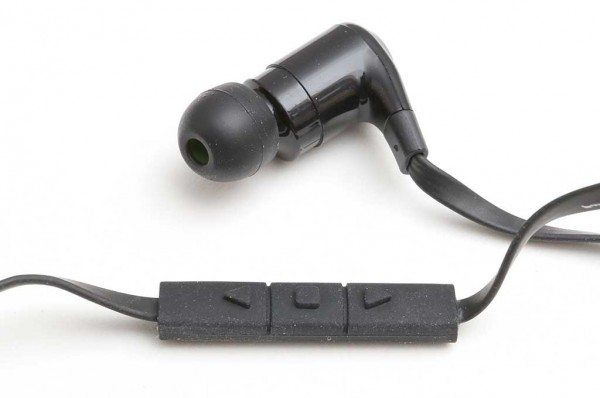 There are no buttons on either earphone, all the controls and the microphone are located on the in-line controller. The buttons serve more than one purpose depending on the situation. While listening to music, they will play/pause, control volume and allow you to move between tracks. They will also answer / end calls, redial the last number and other calling functions that you probably won't remember how to use without constantly referring back to the user guide. Since you can't see the controller while you're wearing the headset, you have to remember the placement of the buttons in order to press them to activate the features. Some of the features require you to press two buttons at once which isn't all that easy to do.
I had mixed results using the in-line controller with my LG G3 Android smartphone. Sometimes only the volume buttons worked and nothing else would work. I couldn't switch between tracks or pause music. Other times they worked just fine. I don't know if the problem is with my phone or the headset.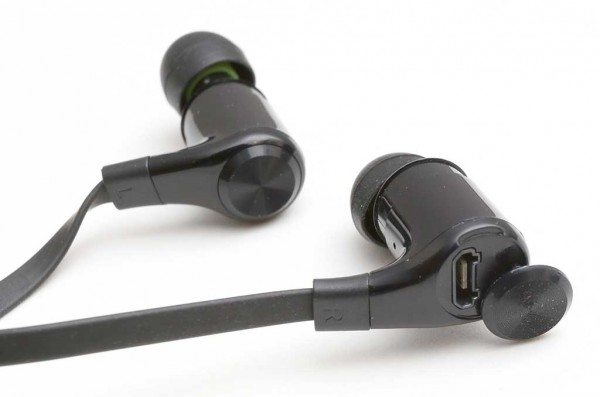 Before you can use the headset you will need to charge it. There's a micro USB connector under a cover on the right earphone. Using the included cable you can charge with an AC adapter (not included), or by plugging into a USB port on your computer. The headset fully recharges in 2 hours and can then be used for about 5 hours, which is not what I would consider long battery life. The headset does have an auto power off feature that kicks in after 5 minutes if it dectects that no devices are connected.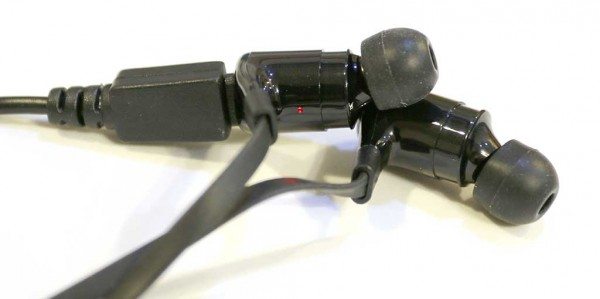 There's a tiny LED on the right earphone that glows red while charging and turns off when the headset is fully charged. This LED will slowly blink blue when the headset is powered on and will flash red/blue while in charging mode. You can pair the headset with your phone like you normally would, but if you have a phone/device with NFC, you can hold the right earphone up to the back of your device and it will automatically pair. This worked pretty well with my LG G3.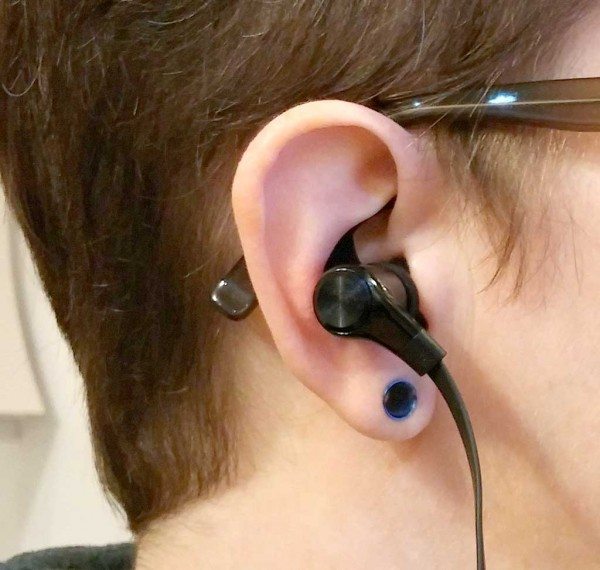 The IC-BTH01's come with three in-ear tips including small, medium and large. They also come with one set of hooks that they call stabilizers which help to hold the earphones in your ears. The headset comes with the medium sized tips already installed. I ended up switching them out for the smallest size and tried the stabilizers which you can see (barely) in the image above. Even with the stabilizers installed, the earphones didn't want to stay in my ears and would fall out with minimal movement. I kept having to "screw" them into my ear canals which made them a little uncomfortable.
How do they sound? Pretty good. My mind wasn't blown while listening to music with them, but I wasn't disappointed either. This headset uses the aptX codec which is an obvious improvement when you compare them with headsets that do not have this codec. Music sounds clear, crisp with good bass and volume. I did all my testing using Pandora and Spotify.
What about call quality? Again, my mind wasn't blown and I was slightly disappointed with the strange low background humming noise that I would hear whenever I was talking or the person on the other end was talking. The humming wasn't overly distracting, but I wouldn't enjoy using this headset for all my calls either.
The advantage of having a wireless headset is that you can get up and walk around without having to carry the paired device with you. I tested the headset by leaving my phone on the desk in my office and walking around in my living room. Music would start cutting out when I was about 20 feet away from the phone with a wall between us.
As far as battery life, the 5 hours listed in the manual was pretty much spot on. Recharging only takes about 2 hours, but the battery life is too short if you like to listen to music all day while you're working.
When it comes down to it, a wireless headset for less than $50 that has good audio quality for music and decent in-call audio quality, is a decent value. I just wish the earphones fit my ears better than they do. So I would say that I have mixed feelings about the iClever Bluetooth Stereo Headset (IC-BTH01). I can't completely recommend them or non-recommend them. My final feeling on this headset is: meh.
Note: Somehow I managed to accept a sample for a product that we had already reviewed. I didn't realize that I was duplicating a review that we had already posted until I had finished writing mine. So you can go read Kathleen's review of this headset for another opinion.
Source: The sample for this review was provided by iClever. Please visit their site for more info or Amazon to order.