We use affiliate links. If you buy something through the links on this page, we may earn a commission at no cost to you. Learn more.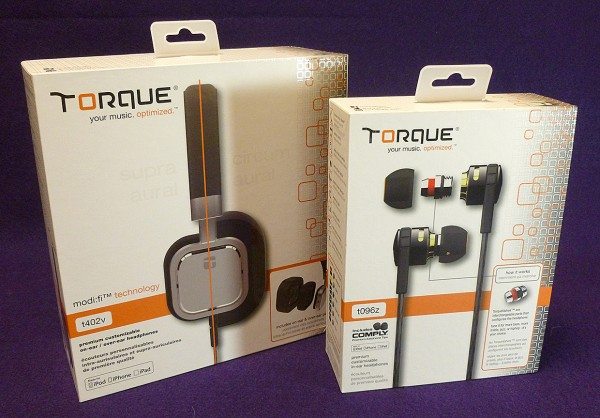 When a company has a successful product launch and needs funding for follow-up products, more and more of them are turning to funding sites like Kickstarter. Kickstarter has been responsible for many successful product launches; the most famous probably being Neil Young's PONO music player. In 2013, I reviewed the Torque t103z in-ear-headphones and was impressed with their extremely easy-to-change TorqueValve (filter) system for fine-tuning the sound. Flash forward to 2015 and Torque has two new customizable products ready for production: The t096z earphone and t402v headphone.
The t096z earphone and t402v headphone are a logical next step for Torque. Well, maybe the t096z earphone is logical. The t402v is another animal altogether. More on that beast later. Let's deal with the t096z earphone first.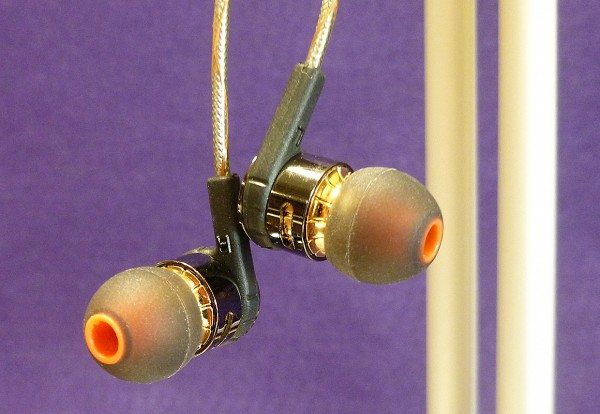 The t096z earphone is everything the original t103z was—and still is—only much more. With the exception of those audio TorqueValves, the t103z is a much more "normal" earphone, meaning it has a dynamic driver, much like other earphones. The new t096z is not like other earphones. It has a 9mm bio-cell membrane diaphragm transducer as its speaker. It begs the question: What the heck is a bio-cell membrane?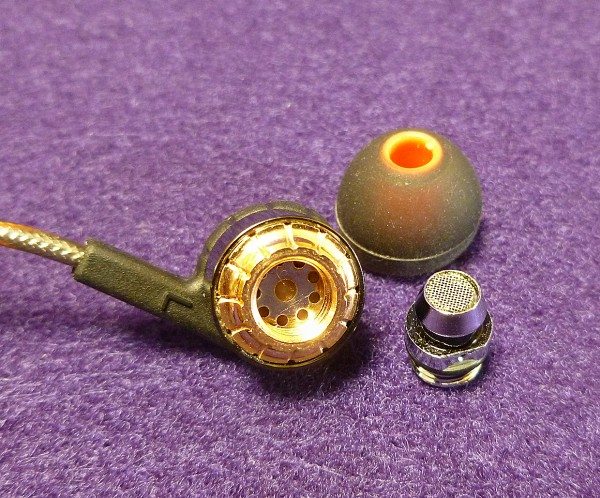 The bio-cellulose diaphragm speaker Torque developed is grown, not manufactured. While there are many medical uses for bio-cellulose, it's rare to see it used in audio applications. Very few companies use it for headphone speakers because of expense and low yield—getting useable samples from large batches. Sony and Panasonic did it in the 80s along with Denon and more recently V-Sonic, but hardly anyone else. The advantages of a bio-cell membrane diaphragm is the sound quality and accuracy: It has the efficiency of a paper speaker, with the strength and speed of aluminum. Speed means how fast a speaker diaphragm can recover from producing one sound before it needs to produce the next sound. In other words, speed equals accuracy equals audio quality. Simple, yes?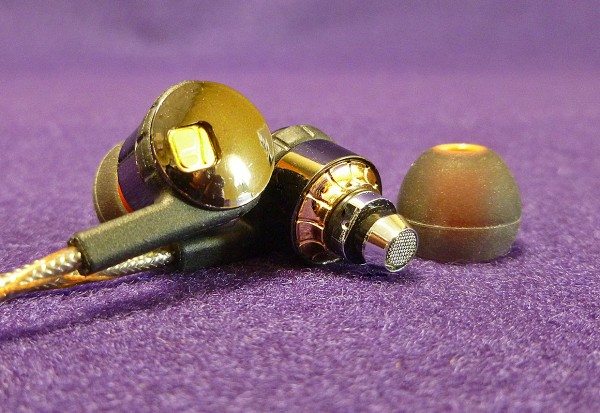 Torque has managed to incorporate bio-cell technology in both its t096z earphone and t402v headphone. I have the privilege of testing and giving my impressions of pre-production units sent to me by Torque. I say pre-production, but except for minor tweaks, these are finished versions; at least they look and feel it.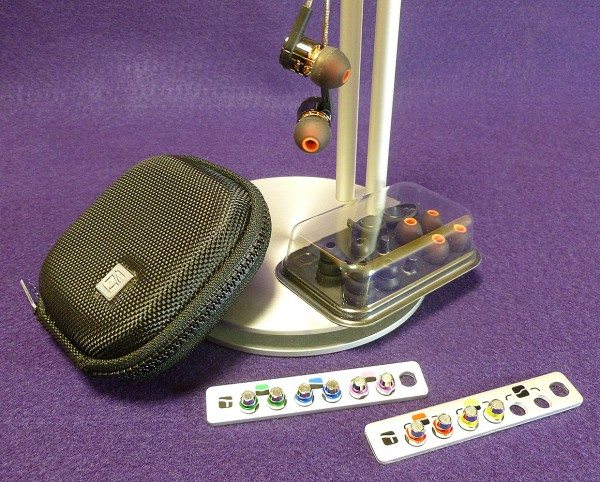 As I said earlier, the t096z is the logical step up from the original t103z. Besides the new bio-cell diaphragm, the shell housing is made from machined brass. These are not light-weight earphones, so they may not work for exercising. However, they do come with a pair of silicone stabilizer rings that are supposed to help hold them in place, but really—they're too nice to sweat on. Besides, I couldn't get the rings to work correctly anyway.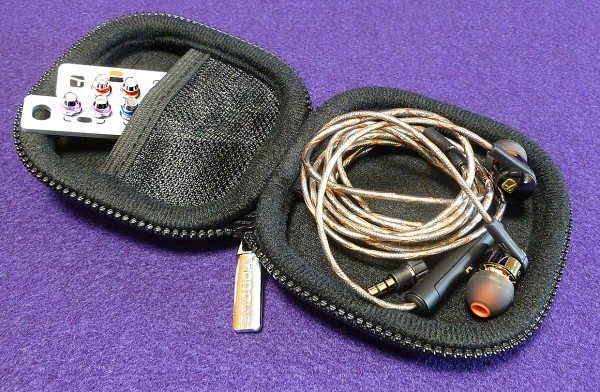 The cord is composed of oxygen-free copper which is designed to send the cleanest signal possible to the speakers. There is a mic/remote attached to the left ear cable that performs the usual functions. Unfortunately for Android users, it's for Apple iOS only.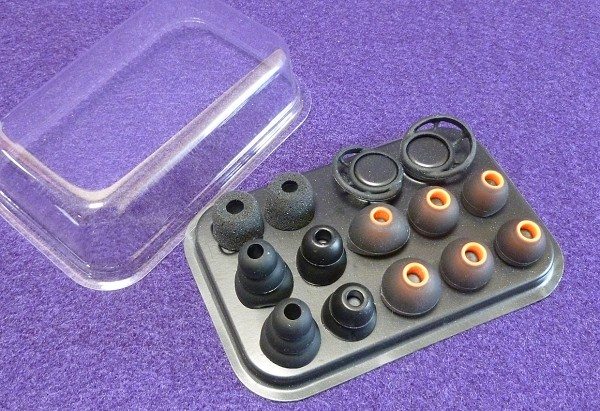 Accessories include a good selection of ear tips—both silicone and Comply foam. I was able to get one size to fit correctly.

The t096z comes with all six pair of TorqueValves (only three come with the t103z) which cover just about any audio mood anyone could have—from the deepest bass to the brightest sound: Reference, Deep, Clear, Balanced, Smooth and Bliss. As with the t103z earphone, I'm partial to the Balanced (green) and Reference (red) valves. The Reference valve gives a cohesive sound to whatever I throw at it, whether it's early Pink Floyd or bluegrass. There are not many earphones that can cross musical genres so easily or successfully. The Balanced valve is just that—balanced sounding but with more impactful bass than Reference.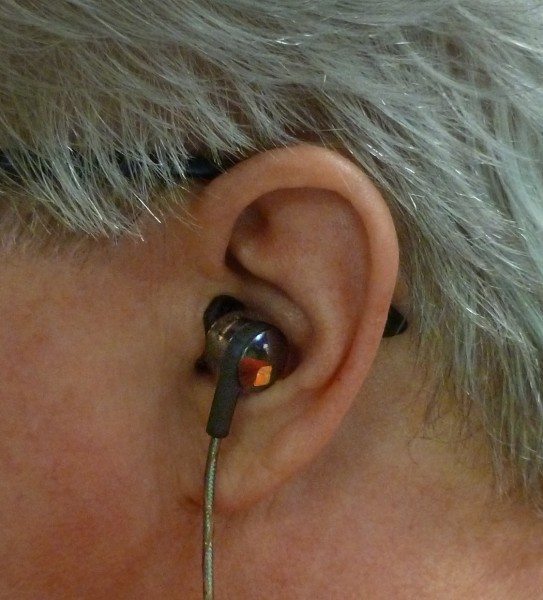 The Deep valve lets bass resonate to a low that is usually only heard in subwoofers. I have albums that will rattle windows. Obviously, the Deep valve won't rattle glass, but it does rattle my brain. Chrysta Bell's "This Train" drips with overwrought bass, but the t096z handles it with no distortion—none. And that's with the Deep valve—the lowest valve available.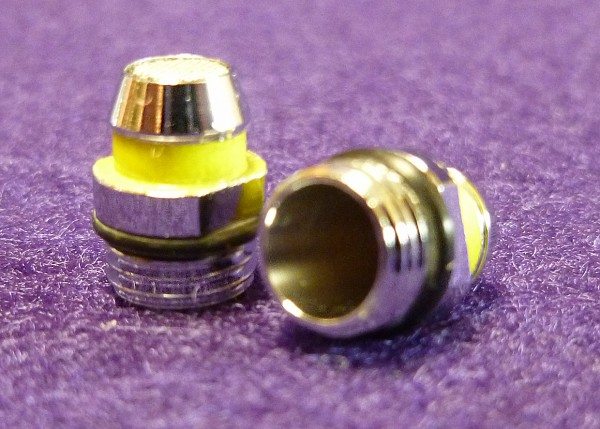 The Bliss valve is the Torque CEO's favorite valve. And as I stated in the t103z review from 2013, it's the valve I like the least. Gotta love preferences. To my ear, Bliss is anything but.
The Clear Valve is supposed to accentuate the high frequencies resulting in a brighter sound. If it does, the result was subtle at best. In fact, all of the valves offer only small increments in audio variation. None of them will cause anyone to exclaim, "Wow, what a difference!"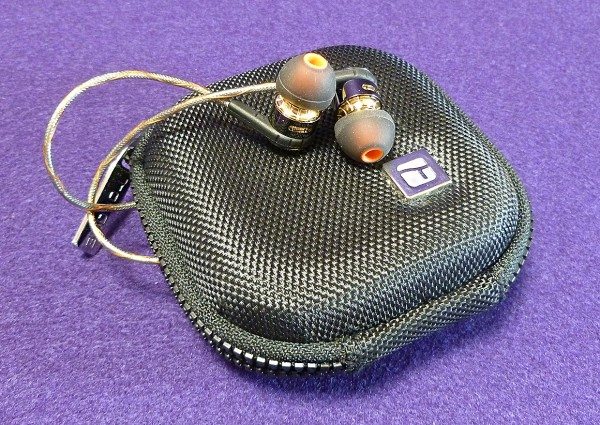 Torque has made a nice earphone that's quite comfortable and feels well made. Add to that six pairs of customizing valves and a solid, protective case and the t096z could easily become your favorite earphone, whatever your mood.
Now on to the t402v beast; er, headphone…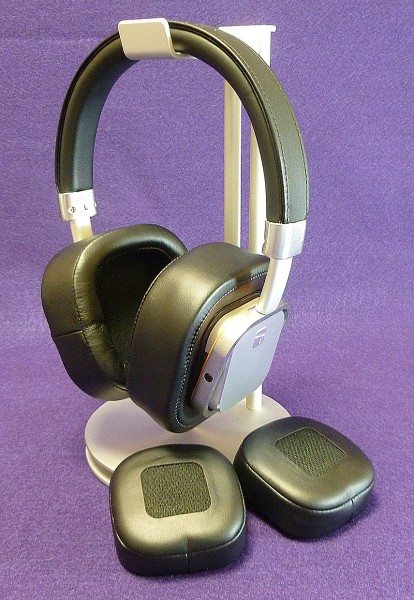 As far as I can tell, Torque is the first to make a headphone that can be customized by simply turning the ear pad. This is one of those why didn't I think of that, forehead-slapping ideas. The way Torque achieved this is so simple and intuitive, that no instructions are required beyond a first read.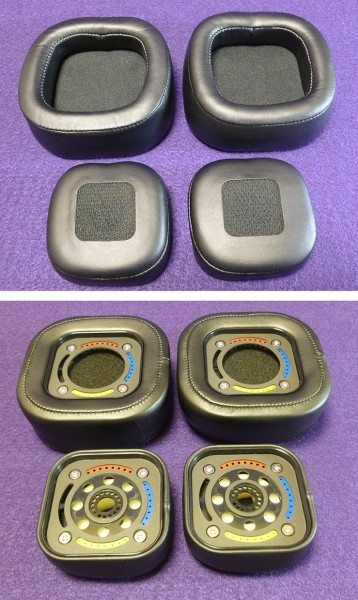 Torque provides two sets of ear pads: over-ear and on-ear. These ear pads are magnetically held in place, so they snap in-place making connections mistake-proof. Also, Torque has color-coded and numbered the four audio customization choices: Number one (yellow) has the most bass and Number 4 (black) the least amount of bass, with numbers 2 (purple) and 3 (red) in-between those two extremes. Torque calls this "modi-fi technology." I just call it cool.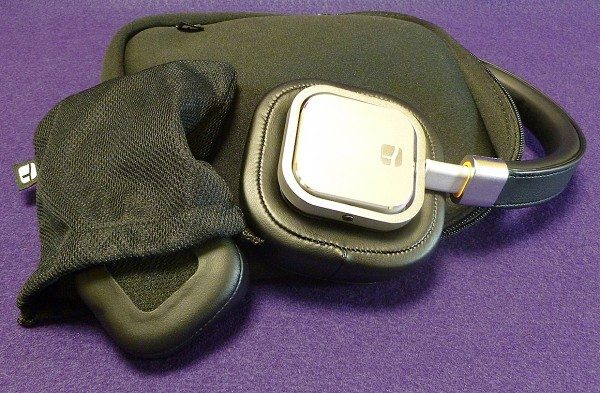 Included in the box are two carrying pouches—one for the t402v headphone and a smaller one reserved for the ear pads not being used. The cord is free of microphonics (the intrusive noise heard when the cord is tapped or drags on clothing) and is removable. There is the standard attached mic/remote for Apple devices only. The mini plugs have gold-plating for noise-free connection. The headband is comfortable without being too soft or overly fluffy.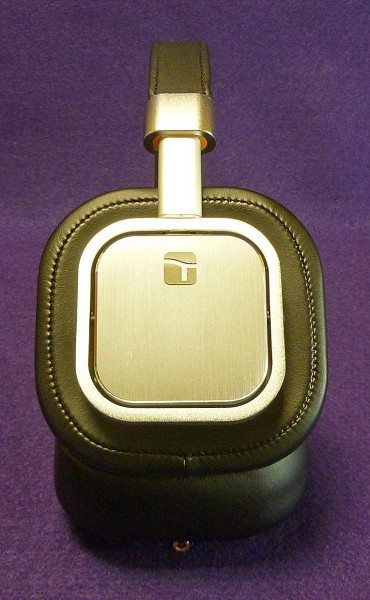 The build quality of the t402v is modern without being too trendy. The feel of the almost all-metal construction is solid with no squeaks or rattles that can come with plastic. I like that. The liberal use of aluminum and protein leather padding helps make the t402v very comfortable for longer listening. The on-ear pads are easier to wear in summer humidity. The over-ear pads can become overly warm and get a bit sweaty—at least on my head. Also, I prefer the sound of the on-ears. The over-ear pads just don't sound as sharp in a direct comparison with the more accurate sounding on-ears. However, the on-ears leak a bit of audio to those around you while the over-ears leak no sound at all. Each ear pad has advantages and tradeoffs. I noticed a design flaw that may or may not make it into final production. The ear pads rotate easily in both vertical and horizontal movement. However the left shell is hampered in its vertical movement by the mini plug port. The receiver for the plug blocks some of this movement. It's an awkward component for such a nicely designed headphone.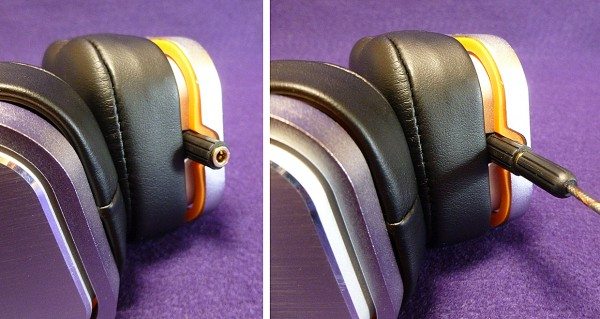 The 40mm speaker driver is made from the same bio-cellulose material as the 9mm t096v, but is over four times larger. This size difference makes the choice of bio-material an even more important decision, based on cost and yield. The results are quite impressive. Listening to any music—rock, jazz or classical—suits the t096v just fine, because hey, if it's not quite right, turn the ear pad!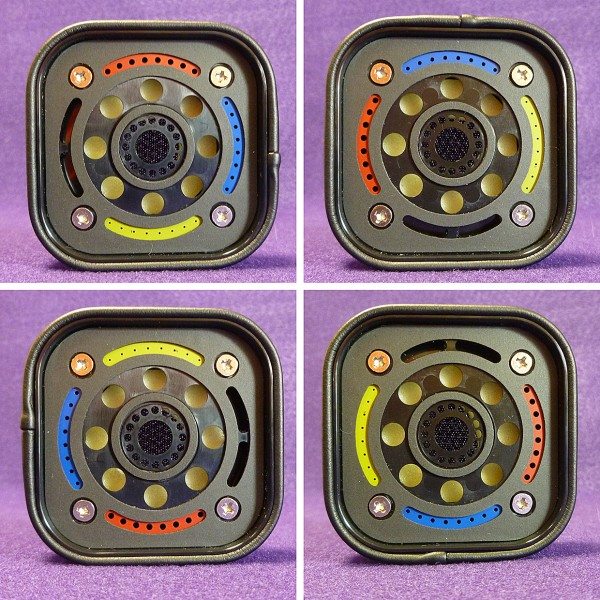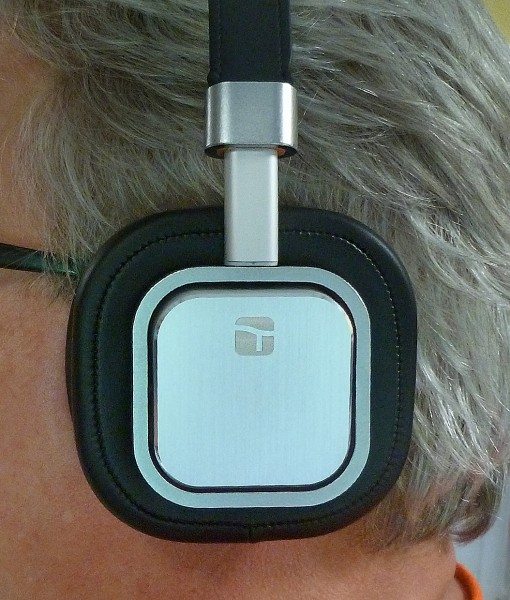 What's interesting is that the choice of on-ear or over-ear pads makes a bigger difference in audio then the color-coded selections, whose changes are more subtle—unless you jump from 1 to 4 and skip 2 and 3. Having said that, I prefer the number 4 (black) setting but it's not a clear-cut choice. Frankly, I could live with any of the 1-4 choices. They all sound good. It just comes down to preference and mood—nothing more. Even at setting 1 (the most bass), the bass never sounds like a cheap, over-bassed headphone. Yes, the bass is pushed to the front—too much for my tastes—but it doesn't drown out the middle or higher frequencies. My preferences run to either setting number 3 or 4. There's still plenty of bass, but the balance is much more even. The bottom line is the Torque t402v headphone will let you have your aural cake and eat it, too.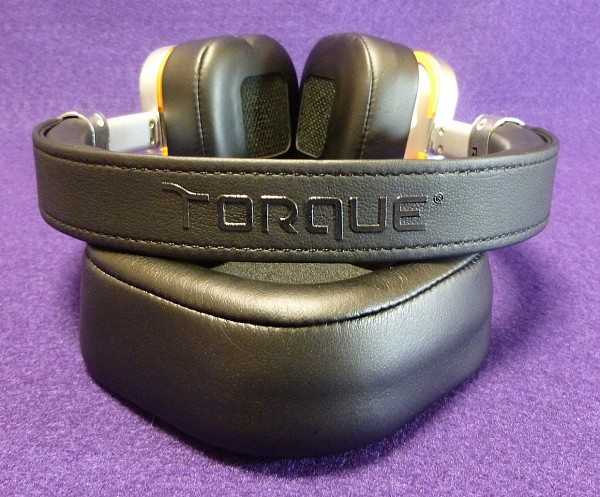 Torque is counting on Kickstarter to get the funding necessary for final production. Based on the two samples delivered to me for testing, it doesn't look like much tweaking—if any—needs to be done. The t096z earphone and t402v headphone may be pre-production units, but they feel and sound as good or better than many headphones I've  received that have been officially on sale for months. Neither the t096z and t402v are inexpensive, but they do cost much less than some other traditional earphones and headphones. Torque Audio is pushing the envelope and pushing it hard.
Source: The samples for this review were provided by Torque Audio. Please visit www.torque.audio for more info.

Product Information
Price:
t096z earphone: $329.95 US ; t402v headphone: $399.95 US (Special pricing during Kickstarter campaign)
Manufacturer:
Torque Audio
Pros:

Sound can be customized to almost any preference
Both the t096z and t402v comfortable
Excellent build quality
Modern design
ear cups easy to rotate with magnetic snap
Filters on t096z easy to change

Cons:

Ear-piece audio port on t402v restricts movement of ear pad
Expensive