We use affiliate links. If you buy something through the links on this page, we may earn a commission at no cost to you. Learn more.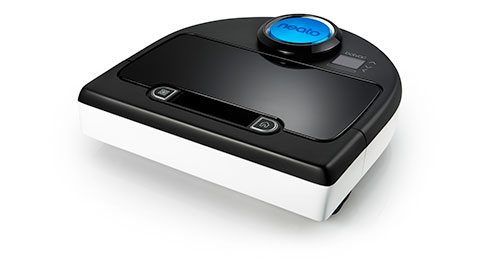 I've been a huge fan of Neato's Botvacs after reviewing their Neato Botvac 80 robot vacuum earlier this year. I continue to use it several times a week to keep my floors clean and love that it does the work while I can do other things. Neato has just announced a new D series with models that include the D75, D80 and D85. These robot vacuums use the company's patented Neato Botvision™ technology which combines laser scanning, room mapping like Google's self-driving car and real time object detection to plan the best course to clean a home.
A Neato robot vacuum is truly a 'bot with a brain,' said Giacomo Marini, Neato's chairman and CEO. "Neato knows where it's been, where it's going and how to navigate an entire house. No other robot vacuum has this kind of intelligence. The addition of a Neato to a home means one more task can be taken off the household chore list, leaving the owner with the gift of time to do other things."
New features of the D series includes a new black and white color scheme that allows it to blend in with the look of contemporary homes. Also updated is a redesigned spiral blade brush system that retains the powerful suction of previous models but is now quieter, especially on hardwood floors.
The Botvac D75: Perfect for everyday cleaning on all floor types and includes a newly designed spiral blade brush. It's a powerful vacuum that will devour all those things that land on your floor and is especially efficient on hardwood floors. Suggested retail price is $499.
The Botvac D80 and D85: Ideal for everyday cleaning on all floor types and include filters and brushes specially designed for maximum hair pick up – pet or otherwise. In addition to the new spiral blade brush, these models come with a combination brush that allows a quieter vacuuming experience. Suggested retail price is $549-$599.
The Botvac D75 and D80 are now available for pre-order through Amazon with delivery in July. The D85 is not yet available for pre-order. Visit Neato for more info.