We use affiliate links. If you buy something through the links on this page, we may earn a commission at no cost to you. Learn more.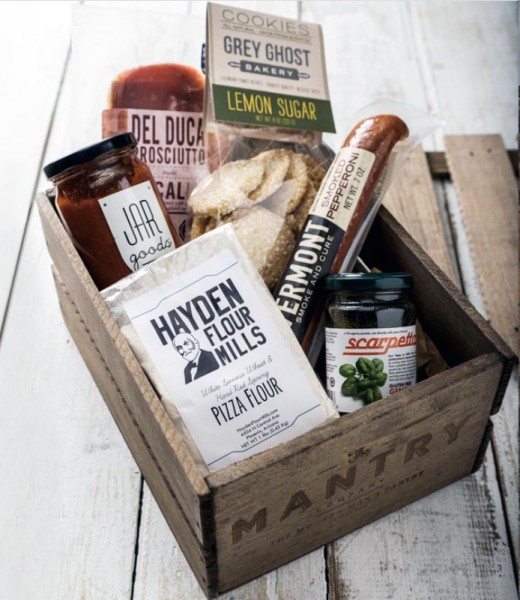 Earlier in the year, I told you about Mancrates.  These are gifts for the cigar smoker, gamer, poker player, wet shaver, and other types of men (and women) that come packed in wooden crates.  Part of the fun of the Mancrates gifts was getting to pry open the wooden crates.  There's another company, Mantry, that also packs their gifts in wooden crates.  Mantra gifts don't have gadgets in them, but hey, even the most gadget loving person needs to eat!  Mantry crates are purchased as a 3-month or a six-month gift subscription.  If you purchase this for Dad, he'll get a new handmade wooden crate each month filled with six full-size, "super premium foods" from around America.  "The food & beverage items that you'll receive in your Mantry are not your typical grocery store varieties. Led by the hand of amazing Artisan makers, these foods are painstakingly sourced and lovingly crafted into the perfect original theme (i.e. Bourbon Breakfast, Hecho en America)."
A 3-month subscription is $225, and a 6-month subscription is $450.  Mantry is the gift that continues to give Dad a chance to sample food and beverages he probably wouldn't otherwise know about.