We use affiliate links. If you buy something through the links on this page, we may earn a commission at no cost to you. Learn more.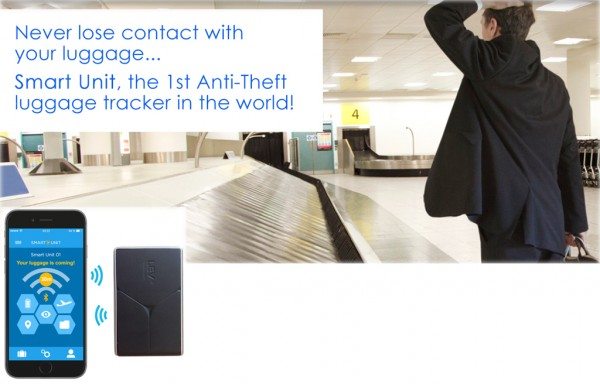 Smart Unit says that 90,000 pieces of luggage are mishandled and from that 3,000 pieces are definitely lost each day.  They have created a smart luggage tracker that can help you locate your luggage anywhere in the world where a cell phone GSM/GPRS network is available, even when the airline has no idea where it is.  You put the Smart Unit into your luggage, and it connects to an app on your phone.  Due to its patented software, it shuts itself off at takeoff and turns itself back on upon landing.  It "connects to the GSM networks through text messaging and also to your phone through Bluetooth LE (approx 30 meter range)  It recognizes the networks available and answers location requests when the App is launched. It can send its GPS position on a map to your cell phone."  You'll be notified if someone opens your bag when it's out of your sight.  Its security feature uses the Bluetooth connection to your phone to alert you if someone picks up your bag and starts walking away with it, and allows you to follow the person with your bag.
Leave your name and email address at the Smart Unit website to receive more information about the Smart Unit and its availability/pricing.