We use affiliate links. If you buy something through the links on this page, we may earn a commission at no cost to you. Learn more.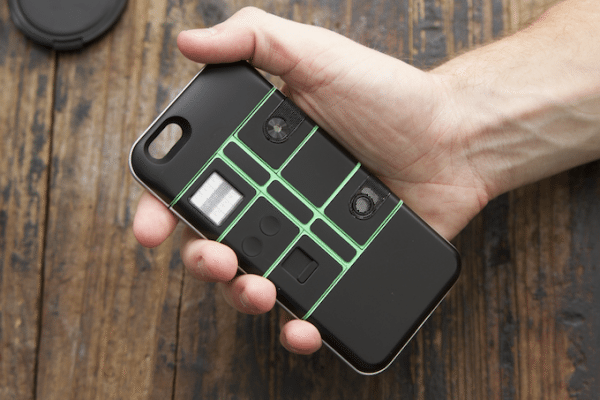 Hi, I'm Larry and I'm a phone case junkie. So, I may not need an intervention yet, but I have noticed that I do have several phone cases of various makes, models, and types. I sat back today and asked myself why, and what I come up with is that I have not found a case that is flexible enough to do everything I need. I have some that are close, but none that are perfect. The nexpaq modular smartphone case, a Kickstarter project from nexpaq Inc., may be the perfect solution. As my description says the nexpaq is a modular smartphone case, meaning that you can slide modules in and out to fit your needs. Besides, having a built-in 1000 mAh battery there are currently 12 modules available:
Battery power
Amplified speaker
Super LED flashlight
SD card reader
Temperature and humidity
Hot keys
USB Flash
Air quality
Laser
Backup
Dummy
The nexpaq will be available for iPhone 6, Samsung Galaxy S6 Edge and the Samsung Galaxy S5. With the ability to swap the modules between cases no matter what phone you are using, the nexpaq offers the ultimate in flexibility. The nexpaq has several pledge points with a $89 pledge getting you a nexpaq and four modules for your iPhone 6, Samsung Galaxy S6 Edge or Samsung Galaxy S5. Funding for this project runs through May 30, 2015 and if successfully funded is slated to ship in the January 2016 time frame.