We use affiliate links. If you buy something through the links on this page, we may earn a commission at no cost to you. Learn more.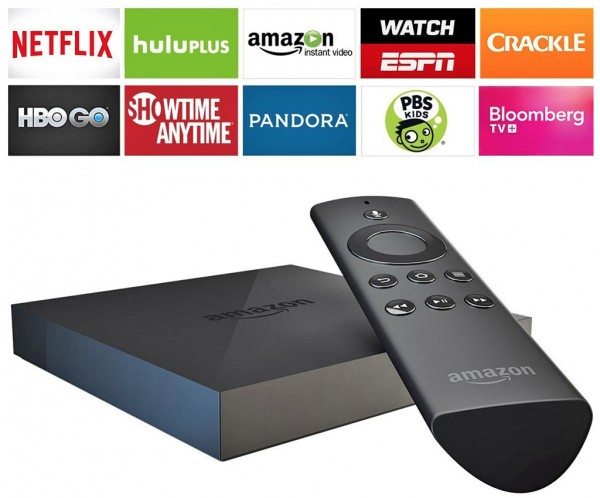 I got an email from Amazon outlining the new features added to their Fire TV with the newly-released OS 1.5 update.  The update adds the following features:
"Expandable USB storage—Use a connected USB flash drive to expand your Amazon Fire TV storage for downloaded apps and games—this enables you to have more games downloaded for easy access. 
Connect to your hotel or dorm room Wi-Fi with captive portal support—Take your favorite movies, TV shows, games, and more with you when you're away from home. Amazon Fire TV enables you to connect to Wi-Fi that requires web authentication—this includes Wi-Fi at most major hotels, as well as some universities.
New X-Ray on Amazon Fire TV—You can now use X-Ray on Amazon Fire TV to explore your favorite movies and TV shows on Amazon Instant Video directly on your TV screen. Powered by IMDb, identify actors and songs in the current scene, explore actor bios, and more by simply clicking the "Up" button on your Amazon Fire TV remote.
Private listening on Amazon Fire TV—Support for wireless Bluetooth headphones lets you listen to your favorite movie, TV show, or music without bothering others in your household. 
Browse and search Prime Playlists—Prime members can now take advantage of Prime Music playlists directly from Amazon Fire TV—there are hundreds of expertly curated Prime Playlists to choose from based on your mood, activity, artist, or decade of choice. 
Hidden PIN entry—With the new PIN entry screen that hides the numbers selected, you can now make sure your kids can't see your device PIN as you enter it on-screen to confirm a purchase. 
New shortcuts—Quickly put your Amazon Fire TV to sleep or enable display mirroring by pressing and holding the Home button on your remote."
If you own an Amazon Fire TV streaming box, the update will be applied automatically.  You can sign up for the Amazon Fire TV newsletter to stay up to date on the latest news, movies, TV shows, games, apps, features, and deals for Fire TV.  Shop for Fire TV and accessories at Amazon.