We use affiliate links. If you buy something through the links on this page, we may earn a commission at no cost to you. Learn more.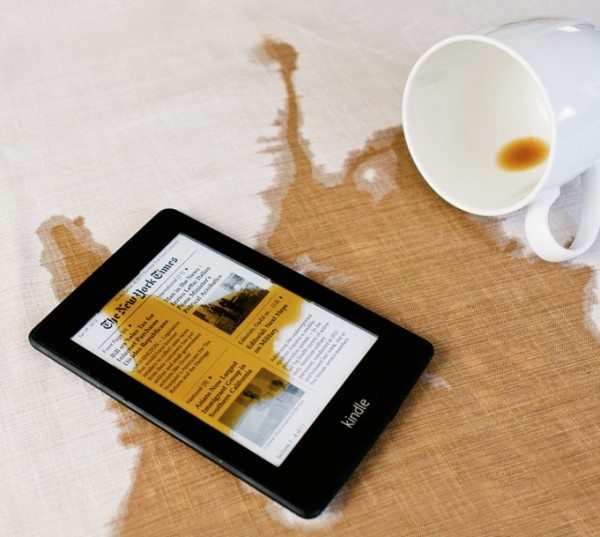 I used to love to fill the bathtub with hot water and soak and read a book until the water got cold and my skin got pruney.  There were a few times when I would get so sleepy and relaxed that I dropped my book in the water.  That would result in a ruined book, but I was usually just out the price of a paperback.  I had to stop reading in the tub when I started reading exclusively on electronic devices.
It's safe to read in the tub again, at least it is if you have a Waterproofed Kindle Paperwhite (2nd generation).  Waterfi takes a standard Paperwhite (which you can read more about at Amazon) and treats it with their waterproofing method to make the reader waterproof down to 210 feet underwater.  You can safely read in the tub, by the pool, or at the beach without fear of killing your expensive device.
The Waterproofed Kindle Paperwhite has 4GB of storage, which can hold thousands of books.  Amazon sponsored offers will not appear on the Kindle Paperwhite screensaver or home screen of these waterproofed Waterfi Kindles.  It's available in WiFi only for $239 or with WiFi and 3G connectivity for $309.