We use affiliate links. If you buy something through the links on this page, we may earn a commission at no cost to you. Learn more.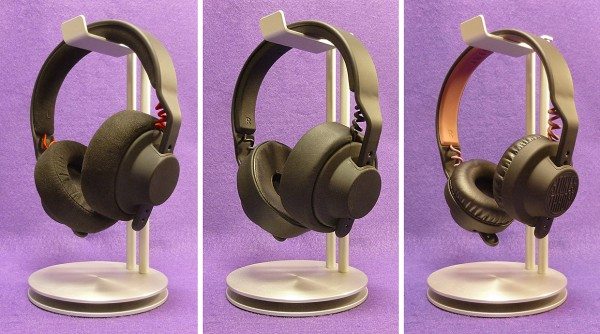 Aiaiai is an unusual headphone company in a world full of unusual headphone companies. Design plays a huge part in this Danish company's approach and it shows in the details. Their minimalist TMA-1 DJ headphones were praised for their sound and ability to take a beating in the sweat and beer soaked world of DJ nightclubbing. Flash forward a few years and Aiaiai has expanded the brand with the specialized TMA-1 Studio, Young Guru, and the Stones Throw DJ editions. Two of the three editions have unique differences and the third—well, we can talk about that one at the end of the review.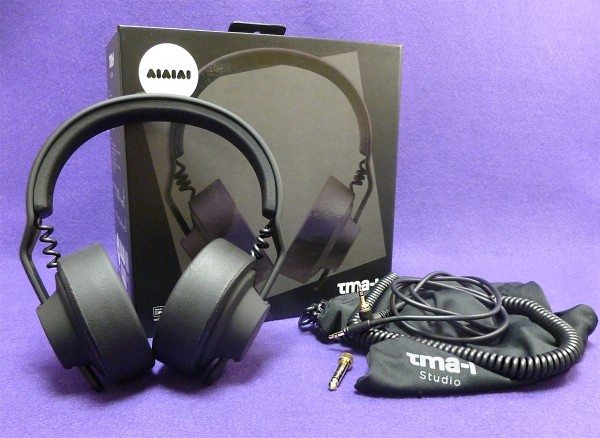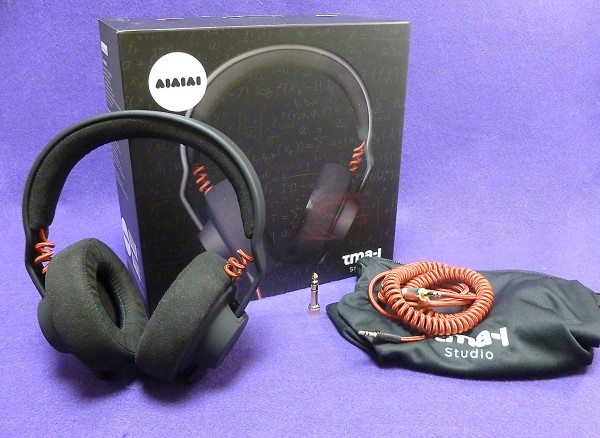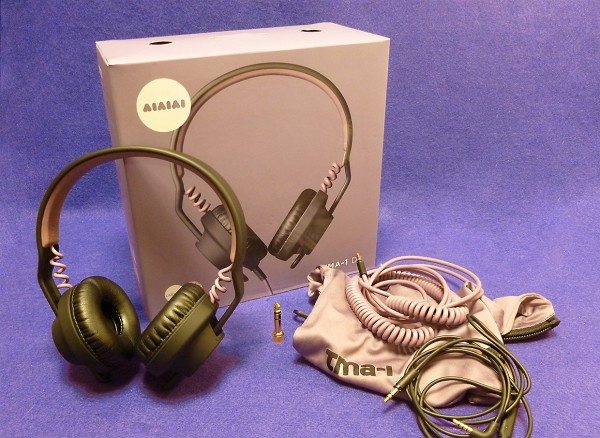 These three headphones capitalize on the design ethos of the original TMA-1 DJ. A quick glance will tell you that these headphones are all the same, but they're not. A closer look reveals subtle and not so subtle differences. The sturdy construction is still there as is the unique way the ear pads are attached and the headband sizing is done. That's where the similarities—for two of them—end.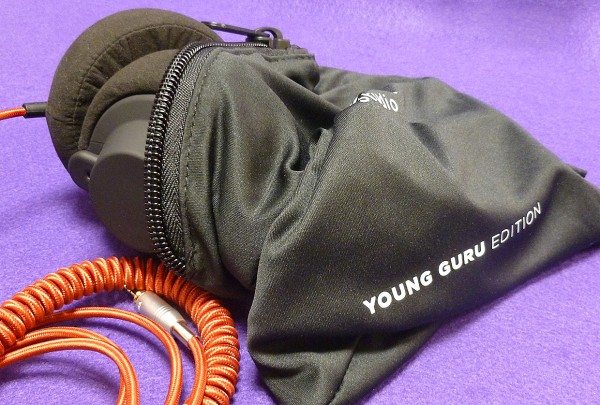 Let's start with the most expensive headphone—the Young Guru edition TMA-1 Studio. Aiaiai states that the original TMA-1 DJ headphone was made for one purpose so they decided to make a studio/mixing version that was more reference sounding. This just means that the headphone sounds more realistic as opposed to a warmer, more friendly sound. There are advantages and disadvantages to both approaches. A warmer sounding headphone has more bass, is better suited for mobile and home listening and the audio is more forgiving of less-than-perfect recordings. A reference headphone tries to replicate the recorded material as accurately as possible—blemishes and all. Reference headphones can sometimes becomes tiring over extended listening. Accuracy above all else is not always the best solution.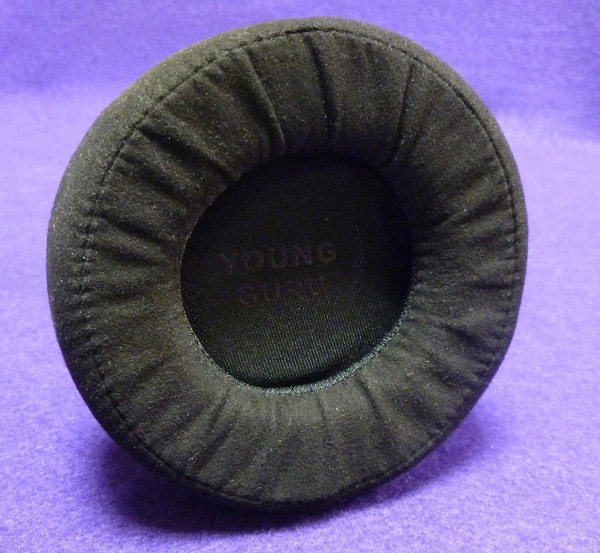 In making the Young Guru Studio headphone, Aiaiai tweaked the sound signature with Young Guru's direction. This resulted in a headphone that sounds a bit warmer than most reference phones. That's not surprising since Young Guru is a hip-hop Grammy-award winning sound engineer who has worked with Jay-Z, Kanye West and Drake among others. However, the bass is not overpowering. If that was the case, then the Young Guru Studio phones would not be suited to be studio phones.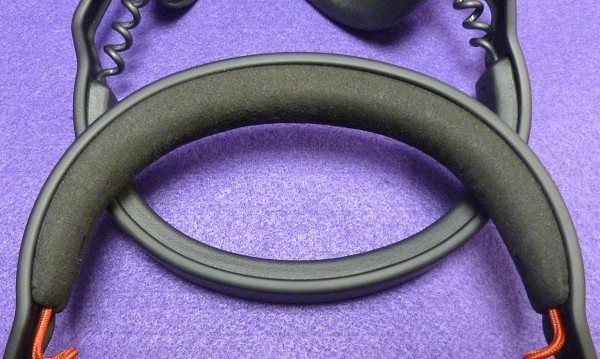 The Young Guru edition has some upgrades over the standard Studio headphones. Aside from the audio differences, the ear pads are extremely comfortable. These are some of the most comfortable phones I've ever worn. And it's not just the ear pads. The headband has much more padding than the Studio or Stones Throw headphones. Aiaiai has reduced the weight making these phones much lighter than their other Studio headphones. If you wear headphones for hours, this matters. However, these improvements come at a price. The Young Guru Headphones cost more than the others.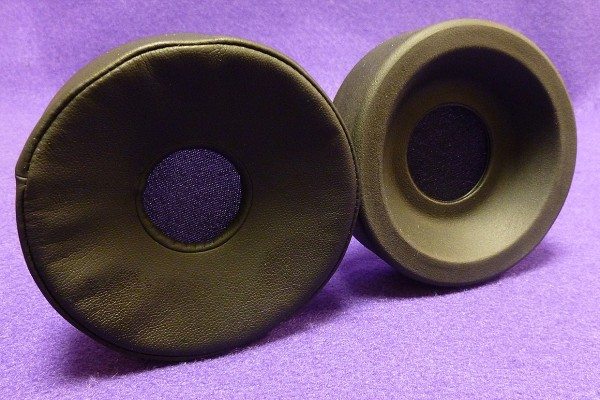 That's not to say that the Studio headphones are uncomfortable. They are quite comfortable and they have an ear pad unlike the other Aiaiai models. The huge PU foam and protein (fake) leather ear pads are light and the foam pad isolates extremely well. These pads remind me of the over-sized pads that come included with the top end of Grado's headphones. Unfortunately, the faux leather pad gets easily stained from sweat. The foam ear pad does not. Interestingly, the Young Guru Studio headphones only come with one pair of ear pads while the lesser expensive Studio and Stones Throw headphones come with two pair.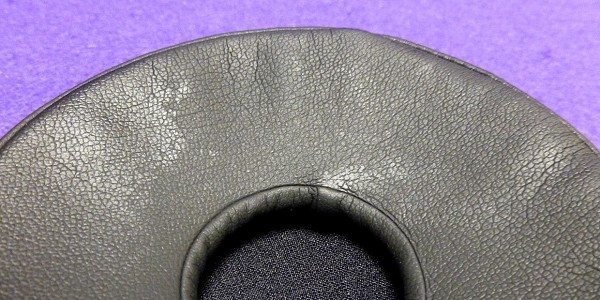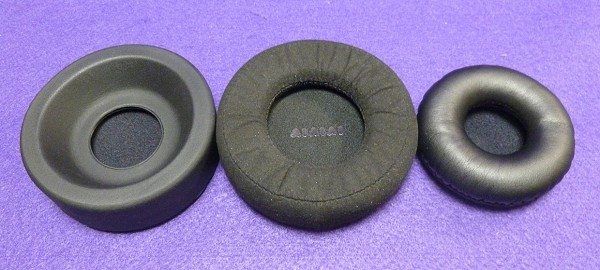 The Stones Throw headphones have a mini-sized on-ear pad, although the speaker driver size is the same as the other two.
All three headphones come with a soft-zippered bag with a sewn-in interior net. This helps keep the headphones cleaner by filtering any dust or dirt through the holes in the netting. The bags are identical with the exception of colors and branding on the exterior.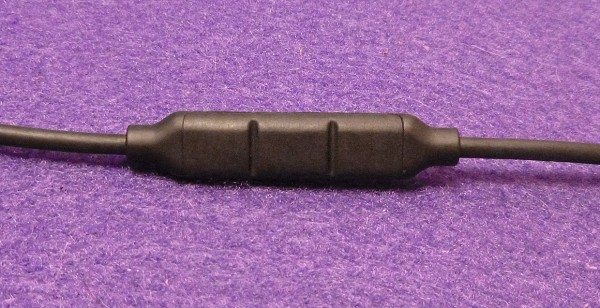 Included on all three editions are removable coiled cords for studio/DJ work and a shorter removable black straight cord with mic/remote for personal listening. On the Young Guru and Stones Throw editions, the coiled cord matches their accent colors—red cloth for Young Guru and Lavender rubber for Stones Throw. The Studio headphone version is also rubber-coated, but all-black. The remote performs the standard play/pause, volume and forward/reverse functions, which worked flawlessly on my iPhone. It should also work on Android, but I didn't test for that. The miniplug on the mic cord is a right-angle design—something I much prefer to straight. Having just said that, the coiled cord on the Young Guru edition has a straight plug, which could be preferable in this instance because it will most-likely be plugged into a mixing console or laptop and not a smart phone. It's also reinforced with coiled wire for added stress-relief protection.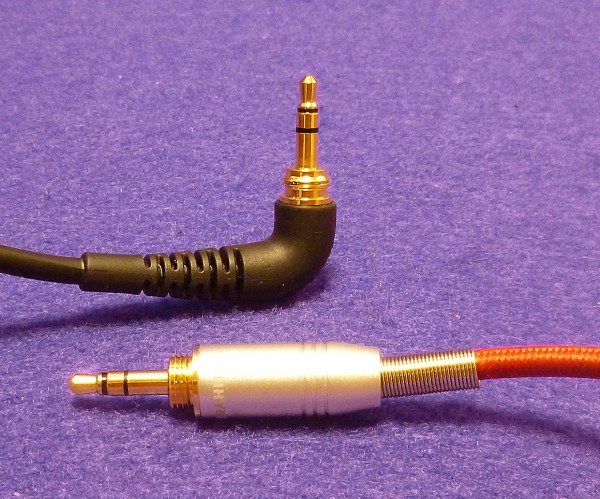 However, the Studio and Stones Throw editions have a huge right-angle plug for their coiled cords. I don't understand these two approaches—why is one straight and two others not? It doesn't make sense.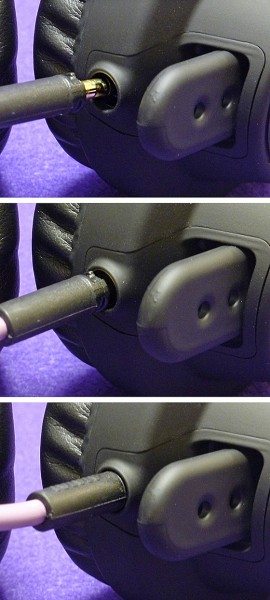 All cords have a unique twist-lock mechanism for connecting to the headphones. I had issues trying to connect the cords. It took many tries to get the plug to line-up before I could twist and lock because the lock is hidden from view. Once connected though, they can't be accidently yanked out.
Even though the TMA-1 Studio and Young Guru Studio headphones are designed for specific uses in studios and mixing music on the road, will they work as headphones used strictly for music listening? Yes, they most definitely will. I'm not a recording engineer or DJ and I don't work in the audio industry, so if these were headphones that only worked in a pro environment and nowhere else, I wouldn't be reviewing them. Even though Aiaiai says that is the purpose of these headphones, they are also really good for personal listening.
Let's start with the Young Guru Studio headphones. Even though Young Guru exists in the world of hip-hop, I don't. However, I do have some hip-hop songs for testing. "Call the Law" by OutKast has a big bass undercurrent that the Young Guru Studio phones reproduce without any booming or distortion. My equalizer was set on flat (usually is) to avoid altering the audio in any direction. Grandmaster Flash's epic "The Message" is an 80s rap classic complete with a (now) retro electronic beat. The bass is sharp and quick, meaning it hits and decays quickly. Headphones need to reproduce this without any artificial delay, which can muddy the sound. The Young Guru Studio phones do this effortlessly.
The late producer Malcolm McLaren's "Buffalo Gals" combines rap with scratching—another 80s era thing. Once again, electronic bass beats hit and disappear quickly with no false delay.
T. Rex's Electric Warrior album is a 70s glam-rock classic album that was heavy sounding with hard guitar infused with more bass than most albums from that decade. "Jeepster" has it all: Marc Bolan's affected vocals backed by acoustic and electric guitar, a big bass drum with bass guitar. The Young Guru Studio headphones capture this mess of a song accurately—maybe a bit too accurately. Bolan's vocals have a sibilant hiss that can be bothersome. This is an instance where a less accurate headphone might be preferable.
The Young Guru Studio headphones are a good source for an accurate representation of what the artist intended. I would call them reference phones, but because they've been tuned by a hip hop engineer, they understandably lean a bit towards warm vs absolute accuracy. That's not a bad thing. I am convinced most people would choose these over any accuracy-above-all-else headphone—hands down.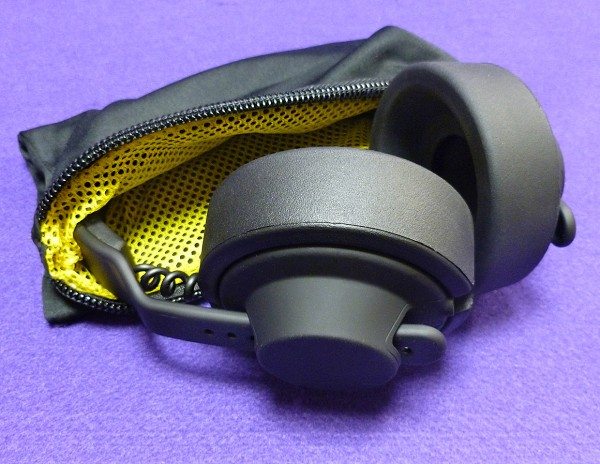 The Studio version of the TMA-1 headphone lacks the creature comforts of the Young Guru version. As comfortable as the oversized ear pads are, the Young Guru ear pads are even more so along with the headband. And lets not forget the weight difference. But when you realize that the Studio headphones are over $50 cheaper than the Young Guru phones—it makes you think.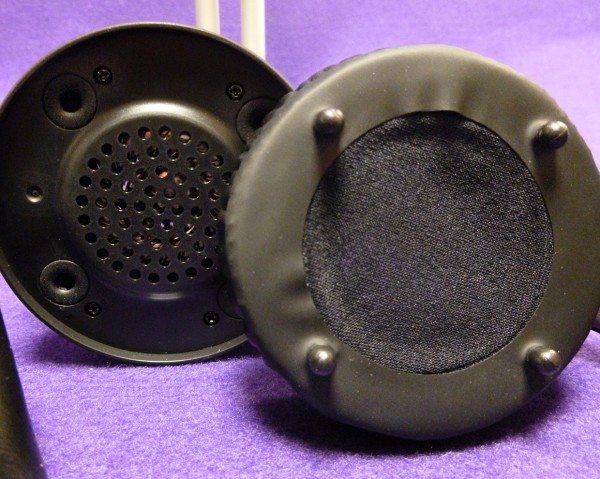 Let's make it even more confusing: While the Studio phones are tuned differently than the Young Guru version, the difference is practically negligible. I had a hard time spotting the difference. The Young Guru headphones were a bit smoother and more accurate, but not a $50 difference. Only when you factor in the other advantages of the Young Guru phones, does the price difference make some sense. Even so, I would be hard-pressed to justify one purchase over another. They are that close.
I decided to listen to more mainstream (not hip-hop) music with the Studio headphones. I began with "Take Five" from The Dave Brubeck Quartet. This jazz classic has it all—potent bass, shimmering cymbals and sharp drumming. The Studio phones captured it with enough clarity to make listening fun. Again, I would not call these absolute reference headphones, but they sound quite good. Once again, the drum attacks are sharp with no decay except what is in the instrument itself. Plus the sax has just the right amount of smokiness that gives it a live feel. It's a great song on the Studio headphones.
To test the bass, I listened to "Johnny and Mary," a favorite Robert Palmer song of mine. A minute into the song, Palmer inserts a bass note that vibrates most speakers. The Studio headphones handled the super low note perfectly—no buzzing or distortion. Nice.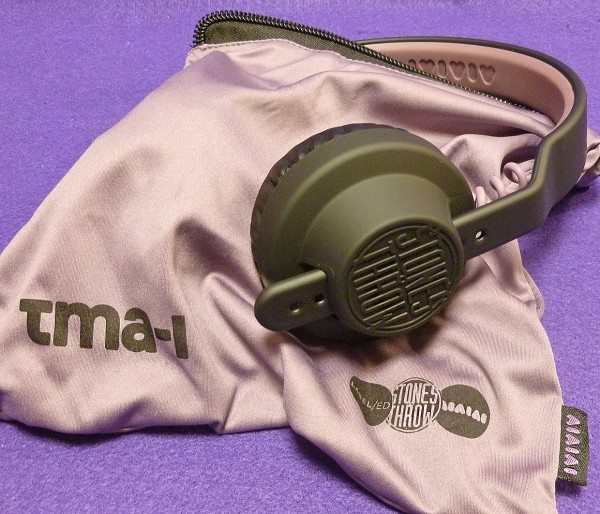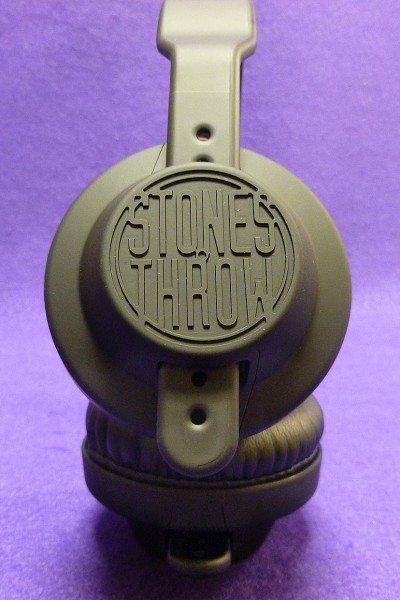 I've avoided talking about the TMA-1 Stones Throw DJ edition headphones for one simple reason. These re-branded phones are identical to the original TMA-1 DJ headphones—only in a different color scheme. The Black with dusty purple accent resemble the Young Guru phones—purple instead of red. The Stones Throw phones are only sold in select stores to maintain their exclusivity. Even though they are identical to the original DJ version, the price is $20 more for the branding. Whether it's worth it or not is strictly a personal choice. They certainly are striking looking vs the all-black original. Ear pads are smaller than either the Young Guru or Studio editions, but the speaker sizes are the same—40mm—if tuned differently.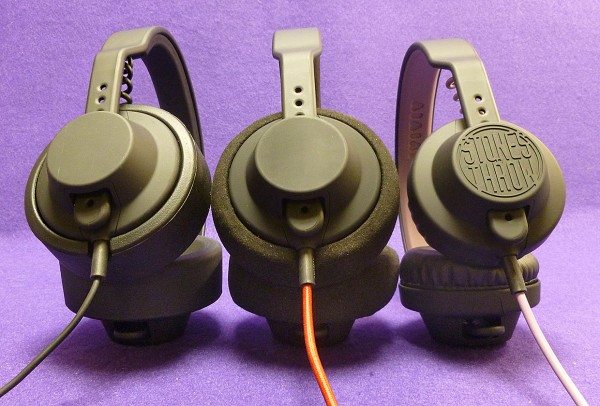 Aiaiai is managing to branch out by re-working their successful TMA-1 headphones rather than muddy the line with model after model. There's some simple, Danish wisdom to that approach. If Aiaiai has a winning formula already, then why not just tweak this and that for a particular customer? Brilliant.
Songs used in review:
Call the Law — OutKast
The Message — Grandmaster Flash and The Furious Five
Buffalo Gals — Malcolm McLaren
Jeepster — Marc Bolan and T. Rex
Take Five — The Dave Brubeck Quartet
Johnny and Mary — Robert Palmer
Source: The samples for this review were provided by Aiaiai. Please visit www.aiaiai.dk for more info.
Product Information
Price:
TMA-1 Studio Young Guru — $270 US; TMA-1 Studio — $219 US; TMA-1 Stones Throw — $219 US
Manufacturer:
Aiaiai
Pros:

Well made; tough
Attractive in a minimalist way
Work just as well for personal listening
Replaceable ear pads and cables
Warm, yet derailed sound
Useful travel bag

Cons:

Sweat stains protein leather ear pads
Young Guru price difference hard to justify
Right-angle plugs on coiled pro cables (Studio and Stones Throw)
Removable cables difficult to attach and lock